You might be the most amazing social media manager in the world, with an impeccable social strategy and well-honed posting schedule — but that doesn't mean you know how to take a picture. Maybe you should be looking into free stock photography instead.
That's okay! We're not blaming you! We can't all be good at everything. (For example: even Grammy-winner Michael Bublé doesn't know how to eat corn like a normal human.)
Even if you've studied up on how to take good Instagram photos, sometimes it's just best to leave imagery to the professionals. Which is where free stock photos come in.
And, lucky for you, the internet is chock-a-block with gorgeous, royalty-free, copyright-free photos, just waiting for a chance to dazzle your followers.
In fact, we've managed to round up 38 (thirty eight!) of the best free stock photo websites to share with you. So if you're looking for photos for commercial use that don't cost a penny but will make your social feeds look like a million bucks, read on.
(Looking for free stock video sites? We've got you covered there, too.)
Bonus: Get the always-up-to-date social media image size cheat sheet. The free resource includes recommended photo dimensions for every type of image on every major network.
How to know if a stock photo is free to use
Before you go on a shopping spree (or… whatever it's called when the thing you're shopping for is totally free), it's important to clearly understand how to know if a stock photo is free to use.
If you accidentally share something that doesn't give you commercial rights, you might be in violation of copyright law — which could mean some serious consequences for your brand, or even you personally.
And unfortunately, "I didn't know" won't fly as a legal defense.
So look for clear descriptions on the stock photo website that say "commercial use allowed," "commercial use and modifications allowed," or "no known copyright restrictions."
Anything licensed under the Creative Commons or public domain is fair game too.
But when in doubt, read the fine print.
You can dig more into understanding image copyright here, but here's a handy flowchart that cuts to the chase:
Source: Hootsuite
And now, onto the good stuff: free resources for social media photos that will wow your followers and get those likes rolling in.
38 free stock photo websites
Gorgeous, editorial style pics are everywhere here. Photographers upload their content in hopes of catching someone's eye for future paid work. In the meantime, low- or no-budget brands can benefit from the wealth of stylish shots. Not sure what to search for? Browse featured collections like "Athletics," "Travel," or "Technology" to spark some inspiration.
Source: Kevin Lang on Unsplash

Gratisography is really pushing the whimsy here. Download any of their free high-resolution stock photos for whatever use you want, thanks to a "peace of mind" license. Lots of illustrations are available, too.
Source: Gratisography
Find free photos, vectors and videos courtesy of Adobe, which all meet the exact same licensing standards as the company's paid content. Some shots look a little more posed and stock photo-y than others… but maybe that's what you're going for!
Heads up: you do need to create a (free) Adobe account to download.
Source: Adobe Stock Free Collection
You guessed it: more free stock photos for editorial or commercial use. No attribution required at all here, so if you don't want to give credit to the person who shot this person holding a pumpkin, you don't have to.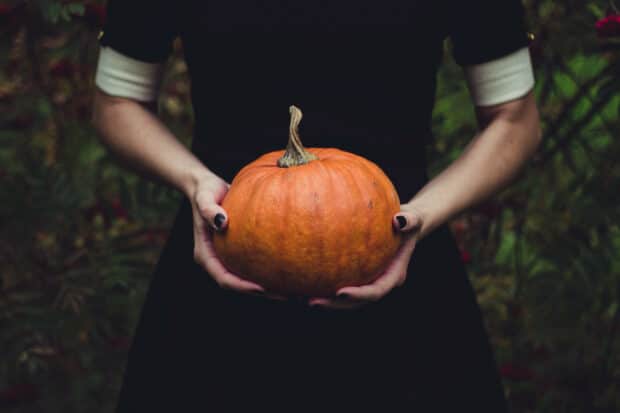 Source: Pikwizard
RawPixel has a decent collection of Public Domain images (either photos that have fallen out of copyright, or has been dedicated to the public domain). You might find just what you're looking for here… though you do need to sign up with a free account to get it.
Instantly download free high-resolution stock photos. Good news, because when you're in a rush to get that Instagram post scheduled, sometimes there's no time to log-in!

Source: Splitshire
Shopify wants its clients to have nice looking websites, so they've helped 'em out with a collection of sleek, high-quality photos. A lot are (surprise) retail or service focused.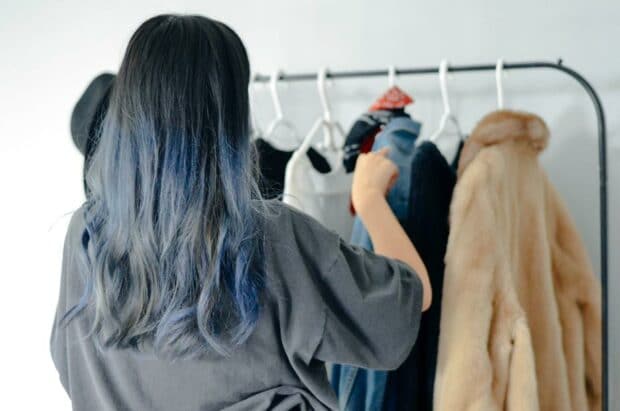 Source: Burst

25,000-plus photos and 1,500-plus vector illustrations are at your fingertips here… including this chubby sea lion!
Source: Reshot

Pixabay has some beautiful shots… millions of them, in fact. What more do you need to know?
Source: Pixabay

Sometimes, you want your free stock photo site to focus. FoodiesFeed exclusively offers beautiful food photos. Not a great place to be looking if you're reading this round-up just before lunch, FYI.
Source: FoodiesFeed

Hundreds of new, free, high-resolution stock photos are added weekly here, in categories like "Nature," "Dog," and "Family."
Talented creators share their best free stock photos on Pexels. You can even explore the most-viewed photos for a hint of what's really resonating with audiences at any given moment.
Seven new stock photos are uploaded each week. It's a mixed bag, but they're all beautiful… and, as you probably guessed, they're all free.
While they do have images of barns, they also have images of other things: hands holding cell phones, beautiful vistas, and cups of coffee on a messy office desk.
Source: Barn Images

Three photographer pals create stock images in their spare time. You'll find a lot of documentary-style shots here, which can give a social feed a much-needed dose of authenticity.
Source: Freestocks.org

Okay, I'm going to start getting repetitive at a certain point, because it's hard to say something new about another collection of royalty-free images and stock photos. But that doesn't mean it's not worth doing a little search here for some Insta-inspo!
A "photographer of the week" feature puts the spotlight on Life of Pix's talented contributors weekly.
Photographer Jay Matri has made a large selection of his photos available for free commercial use ("Do anything," he says). We hope you like trees and waves!
Source: Jay Mantri

No restrictions on any of the ISO Republic photography — download to your hearts' content and get to posting.

Source: ISO Republic

Self-described as "femine" stock photography, the collections here are airy, bright, and generally have an "Instagram influencer making smoothies in the 'burbs" vibe. Which sometimes is exactly what you need.
Source: Styled Stock

People, places, things: all the usual fare you would want from a free stock photo website.
One neat distinction from IM Free is that they also offer free web templates and icons, in addition to royalty-free imagery.
Freerange promises "great photos": what's not to love? New free images daily.
I mean, the name really says it all, doesn't it?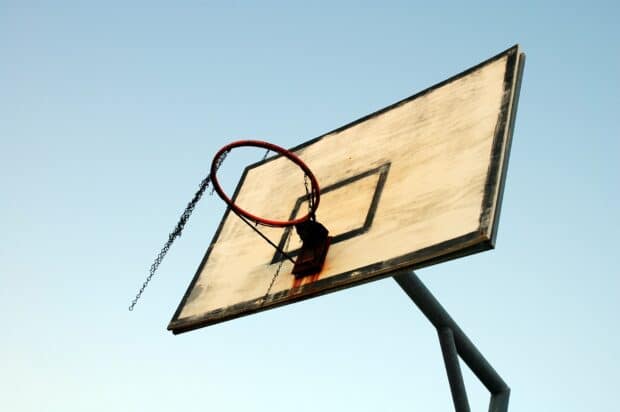 Source: Free Images

All these free stock photo websites kind of look the same too… it's like one endless collection. But that's good! It means you have infinite sources to find exactly what you need to build engagement.
Here's a trick to find free photos on Flickr: search for images that photographers have labelled with "Creative Commons" licensing! Or, just poke around the Flickr Commons, a database of public photography from around the world.
Source: Flickr

Beautifully lit, high-resolution photos that have been "hand-picked," whatever that means!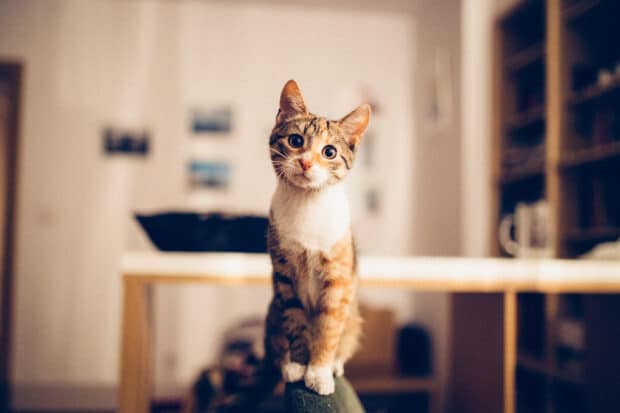 Source: Magedleine

They're gorgeous, they're high-resolution, they're (you guessed it) freeeee.
Want to give your social feeds a vintage flair? Grab some of these free historical photos from the public archives.
Source: New Old Stock

A lot of disembodied-hands-holding-smartphones. A lot of beaches. A lot of women in beachy hats. It's a stock photo treasure trove!
Photographer Jan Vasek shares their work, free for websites or commercial projects.
Source: Jeshoots

Explore the wide world of public domain through SkitterPhoto's library. One cool feature: you can see how many downloads an image has had… helpful for avoiding an embarrassing copycat situation
The late photographer Nic Jackson's work remains available to use any way you want — his family has ensured all of his images will stay accessible and open to the public.
Morgue file was started back in '96 as a free image exchange for creative professionals and teachers. It's still alive and well, with images now available for anyone and everyone to use however they see fit. There's a lot of amateur stuff here, but also lots of hidden gems.
Want Picjumbo to just choose photos for you? Sign up for their newsletter and they'll deliver free stock to your inbox weekly.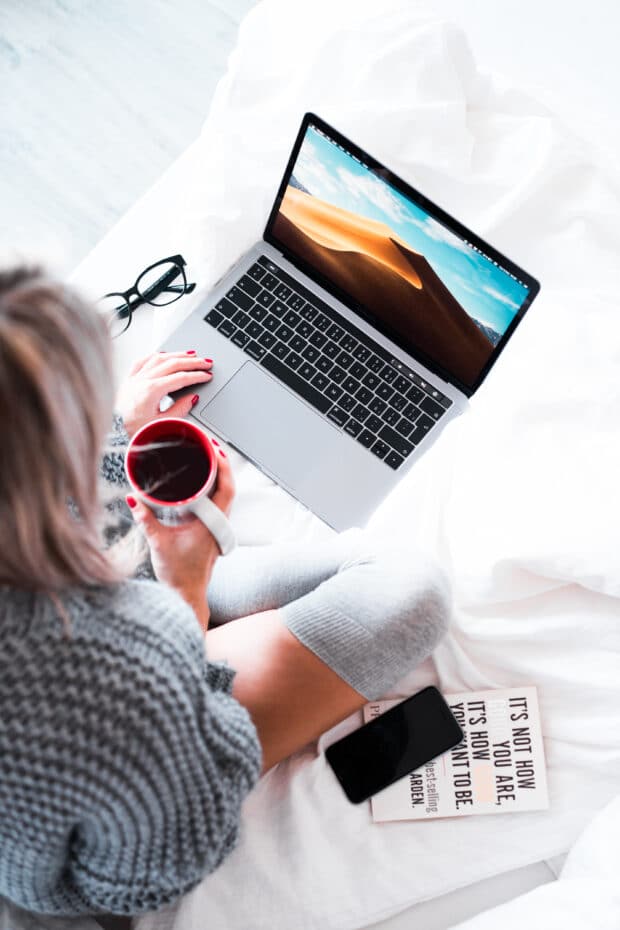 Source: Picjumbo

Find stylish (and very Instagrammable) photoshoots here at Kaboom. Hot editing idea: some of the textured photos could make cool backdrops or borders for any of these other stock photos you've just downloaded.
Source: Kaboom Pics

To help improve representation of gender in all its forms, Vice has compiled a collection of Creative-Commons-lisenced photos of gender-diverse and non-binary models for anyone to use.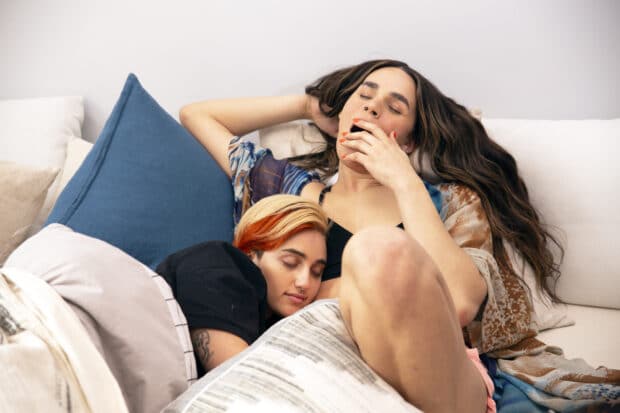 Source: Vice Gender Spectrum Collection

Another cool initiative to improve representation in stock photography, Nappy only features photos of Black and brown models.
Source: Nappy

Whew! If you can't find a stock image to suit your needs in this exhaustive list of resources… well, we don't know what to tell you. Maybe consider using a stock video instead?
Once you've found the perfect image, use Hootsuite to easily upload, schedule, and promote them across multiple social networks.
Do it better with Hootsuite, the all-in-one social media tool. Stay on top of things, grow, and beat the competition.
Free 30-Day Trial