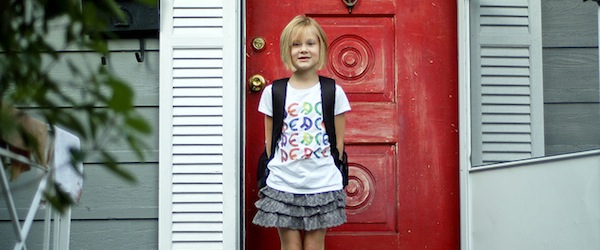 What Advice Would You Give a New Twitter User? Question of the Week
When most people are starting out on Twitter, they create a new account and begin asking themselves, "What do I do now?"
Social media networks that have so much opportunity and potential can absolutely be a bit intimidating. Knowing that first impressions can mean a lot, its easy for new users to feel overwhelmed by the amount of things to do — adding a bio, profile photo, cover photo, finding people to follow and of course the anxiety of, "What am I even going to say on here?"
Many of us that have been on Twitter since it's beginning have seen a massive transition and evolution; we've been able to grow and transform along with this social network. But what about those jumping onboard in the middle of all of this change?  Knowing that most of our followers are experienced social media users who have a ton of insight into the world of Twitter, we decided to ask our followers what piece of advice they would give to a brand new Twitter user. We were surprised by how many really awesome replies we got! Let's take a look at what you think the most important piece of advice is for someone just starting out on Twitter:
@hootsuite focus on a topic you know/inspires you. Value of random thought/diary tweets is limited. — Justin Roth (@thestonemind) July 27, 2014
@hootsuite That Twitter at its best is conversation, not broadcasting, not spectating. — realscientists (@realscientists) July 27, 2014
@hootsuite follow the people you want to hear from, have a correct bio and a display picture, and tweet your mind! — Aman Alam (@AmanAlam) July 27, 2014
@hootsuite Engage people when you like what they say, or do. It's a platform that allows an infinite amount of positive connectivity. — VOE (@VOE_Music) July 26, 2014
It's incredibly important to make sure you are not just following people for the numbers; you need to be following people who inspire you by sharing and engaging with incredible content! Sometimes it's hard to remember that Twitter really is a place for conversation in the noise of those who broadcast instead.
.@hootsuite you can't be an egg forever. Personalize your pic! — Randy Capehart (@RandyCapehart) July 27, 2014
.@hootsuite Set up an honest bio and be your authentic self. — Gavin Hoole (@GavinHoole) July 26, 2014
@hootsuite 1. Use a real profile picture.. 2. Be a human, this is social platform not bot platform.. — Andi Ramdani (@andiramdani) July 26, 2014

No one likes feeling like they are talking to a robot, so making sure you have a profile photo, cover image and genuine bio are really important! People are sharing and engaging in conversation more than ever before. To get the most from social media as a useful marketing tool, you can't jump in haphazardly. 
@hootsuite hash tags are topical, don't smush a sentence together and call it a hashtag. — Tabitha T (@Tabbulous) July 27, 2014
@hootsuite no more than three hashtags. — Emily Sweet (@Online_Em) July 26, 2014

Hashtags can be a complicated thing to understand. Simply put, hashtags are used to categorize Tweets by keyword. People use the hashtag symbol when using a relevant keyword or phrase to categorize and help them show up easily in Twitter search. By clicking on a hashtagged word, a stream of all any message with that hashtag will pop up.
But please, #stop #hashtagging #every #word. #It #looks #terrible #and #does #nothing #for #your #social #presence (except you may start losing followers). #stopit. 
@hootsuite Don't feed the trolls — Robert Dunne (@Academy911) July 26, 2014
Believe us, it's not worth it. 
Do you have any great advice for new Twitter users? Join the conversation and let us know what you think in the comments below!
If you want to keep up with the latest social media trends, tricks and tools, sign up for a Free Trial of Hootsuite Pro today.