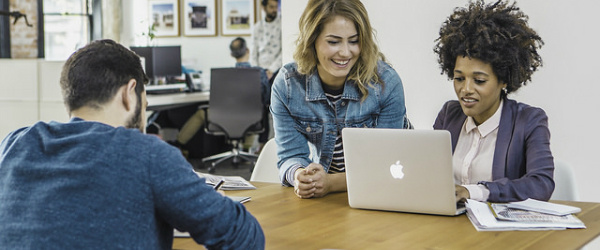 Customer Personas: The Secret to Content Marketing Success
Customer personas are a hot topic in the marketing community; professionals in the field either love them or doubt their value. Usually, the attitude towards personas is determined by the quality of the persona research, as well as the knowledge marketers have about ways to use personas to advantage.
As readers become more demanding, exacting and impatient with irrelevant content, personas are the fuel that powers your ability to address context, make meaningful connections, and incentivize prospects to proactively make the choice to become your customers.
On May 20th, join Ardath Albee, author of Digital Relevance and CEO of Marketing Interactions, as she shares the best tips and trick on How to Use Personas to Power Content Marketing Performance.

Developing active personas that rightfully inform content marketing strategy takes effort and elbow grease. With the right approach, you can ensure that your efforts will be rewarded. That's just what you'll learn in this session, as well as:
What to expect from a well-designed persona
9 must-have components for active personas & where to get the insights
How to use personas strategically to drive competitive advantage
This webinar will be held on Wednesday, May 20th, 2015 at 10am PT / 12pm CT / 1pm ET.