Houston, We Have a Tweet: Why brands are building NASA-style mission control rooms for social media – Ryan Holmes in Fortune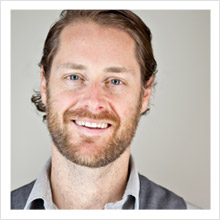 An article by HootSuite CEO Ryan Holmes was featured in Fortune yesterday. Holmes looks at how leading brands and businesses are building social media command centers – physical hubs filled with panels of customized screens for monitoring and responding to social media. You can check out the story – and the benefits that command centers bring businesses – here.
During the last Super Bowl, some of the hottest action was taking place off the field. In the buildup to the big game, organizers built a space-age social media ground control center in downtown Indianapolis, outfitted with 150 square feet of networked screens and a mile of ethernet cable. For two full weeks, 50 social media experts logged 15 hour days inside, monitoring Twitter, Facebook and other channels. All told, Super Bowl ground control sorted through 64 million social mentions, responding to most within just three minutes.
Behind the impressive technology was an equally impressive payoff: the equivalent of $3.2 million in positive press, plus a 12.5-percent boost in consumer sentiment.
From the Super Bowl to Gatorade, Intel and the Red Cross, growing numbers of global organizations are building comprehensive social media command centers – physical rooms, decked out with wall-mounted screens and sophisticated analytical software, for monitoring and reacting to the flood of social comments on Twitter, Facebook and elsewhere. The centers – think of them as NASA mission control for the Facebook generation – are capable of tracking a dizzying array of real-time stats, from mentions on different networks to consumer sentiment and market share.
And while not every company is swamped with millions of social mentions like the Super Bowl is, even small- and mid-sized brands are feeling pressure to keep up as consumers turn to social media to air concerns, complaints and feedback. Having a concerted social media strategy, and the tools to instantly track results, has become a new priority – even among managers and CEOs initially skeptical about the social revolution. More than 80 percent of executives now believe their brands can get more sales and bigger market share by using social media, according to a 2012 report from the Economist Intelligence Unit. Three-quarters of all Fortune 500 companies have active Twitter accounts, while a recent McKinsey report pegged the untapped value of social technologies at $1.3 trillion.
Unlocking that value, however, isn't easy. Success depends on tracking fast-changing trends in social media, processing thousands – if not millions – of mentions and orchestrating campaigns across multiple platforms. To keep up with the speed of social, unified nerve hubs for monitoring and responding to social media are fast becoming standard equipment. Earlier this year, the Red Cross launched a digital operations center staffed by three people to reach out and respond to victims during natural disasters, with modules showing everything from posts by people seeking family members to media coverage. Intel unveiled a social media command cockpit to monitor buzz at this year's annual Consumer Electronics Show, tracking real-time response to the products and brands being unveiled. And Gatorade has deployed a mission control centerin its Chicago headquarters with six reporting screens and space for five staff.
A Single Unified Platform
Underneath the hood, command centers are capable of pulling in reporting from diverse platforms, everything from Google Analytics to HootSuite. Screens can be customized with dozens of different modules – charts and graphs tracking everything from Facebook Likes and retweets to buzz in the blogosphere. The underlying power is the ability to visualize, at a glance, streaming data and analytics that would otherwise require hours to sort through. To executives obsessed with key performance indicators, command centers can make a compelling case for the bottom-line value of social media.
The latest generation of social media mission control technology comes together in HootSuite's Command Center. Multiple large-panel screens can be customized with a wide range of leading applications (including the award-winning functions found in HootSuite's own dashboard) to listen, engage and analyze social media. For product launches and campaigns, as well as full-time monitoring, Command Center offers a real-time visual summary of all key social stats. But it also pulls in critical applications that track much more than social performance – from Basecamp for project management to FreshBooks for invoicing and Salesforce for customer relation management. The result is a central hub for visually tracking not just social media but a growing number of corporate vital signs – all in one place, in real time. Plus, Command Center has its own desktop and mobile apps. A whole room's worth of reporting screens can be compressed onto laptops, tablets and smartphones, enabling teams to monitor performance indicators from anywhere.
Monitoring software and applications to track business performance are nothing new, of course. Command centers and mission controls, however, bring all of this technology into a single unified platform, where results across departments can be visualized at a glance by entire teams. That's one small step for social media, one giant leap for enterprises looking to harness new social technologies to boost the bottom line.
For the full story, check out Holmes' article on the Fortune website.