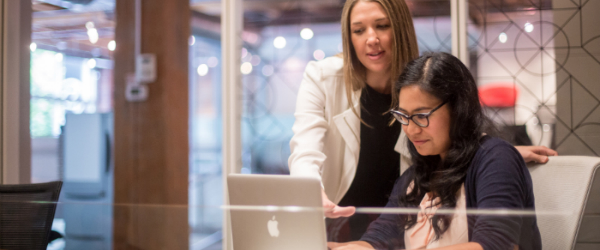 Global Agency Partner Program: Deliver Best in Class Social Media Solutions
Enterprises are now taking advantage of social media far beyond the marketing department. As social media becomes integrated into core business practices—from talent acquisition to business development and sales—agencies have an opportunity to add more value for customers by driving social business transformation throughout the modern organization.
Hootsuite has developed successful partnerships with thousands of agencies to deliver proven social media strategies. Today, we are officially launching a new program tailored to the unique needs of global agencies. The Hootsuite Global Agency Partner program provides a deeper level of education and support, empowering agencies to advise on new strategies and execute comprehensive social media services for every portfolio.
"Social media is integral to new business strategies, and agencies need to stay ahead of the curve to deliver successful digital services for their clients," said Ryan Holmes, CEO of Hootsuite. "Hootsuite has long been the partner of choice for global agencies helping enterprises drive social across their business. Our experience working with some of the world's top brands will arm digital practices with insights and tailored tools that translate into tremendous value add for clients."
This inclusive and collaborative program marks a new opportunity for select global agencies to drive social business forward. It empowers partner agencies to provide greater innovation and strategic insights for their clients by leveraging Hootsuite's ever expanding infrastructure, technical expertise and domain knowledge.
Charter members of the Hootsuite Global Agency Partner Program include FleishmanHillard, M&C Saatchi, Ogilvy Digital Health and Lost Boys (part of the DigitasLBi family).
Key benefits of the Hootsuite Global Agency Partner program:
Education & Certification: Tailored workshops to enhance your team's social business practice and exposure to current industry trends.
Resources & Tools: Gain access to Hootsuite Enterprise; leverage Hootsuite support and technical insights to promote your agency, serve your clients and map your clients' social footprint.
Relationship Manager: Access to a designated relationship manager to work with account teams.
Partner Advisory Council – Become a member of an exclusive community of agency  leaders to discuss current industry issues with Hootsuite subject matter experts and executives.
"This is a welcome and timely program from a company that understands the needs of network agencies. The Hootsuite Global Agency Partner Program provides valuable support in delivering social programs for clients at the scale and speed of social media," said Christian Purser, Chief Digital Officer, M&C Saatchi.
"Hootsuite's approach to working with agencies shows they understand our business model, work culture and client delivery model," said Ephraim Cohen, SVP and Senior Partner for Social & Digital at FleishmanHillard. "The result is a relationship that delivers a better solution not just for the agency, but, more importantly, for our clients."
Are your clients demanding extensive social business expertise? Learn more about the Hootsuite Global Agency Partner program.