How Social Media Consultants Succeed with HootSuite University ~ Featured Certified Professional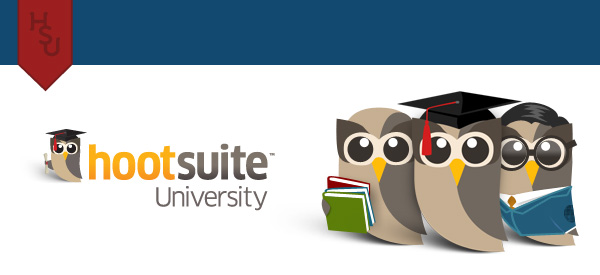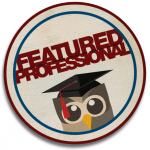 The Featured Certified Professional Series shares the social media stories of our dedicated HootSuite University students, highlighting their unique challenges and accomplishments.
Learn from professionals in a variety of industries and sectors, who are committed and invested in their social media education.  [clear]
This week, we're pleased to introduce Brian Mulawka, Social Media and Internet Communications Consultant and Owner of Brian Mulawka Consulting.
Where are you currently consulting, Brian?
The Alberta Justice and Solicitor General department in Canada is my main client right now.
How do you currently use social media professionally?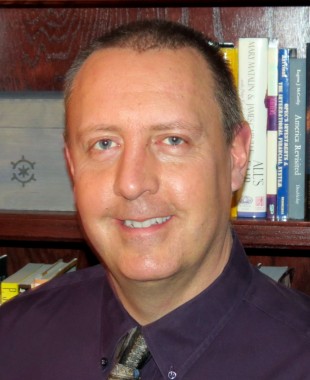 I help clients understand the best ways to use social media to achieve their unique goals. For the Ministry of Justice and Solicitor General, we try to let Albertans know about the great work done by their staff to help promote safe and secure communities, and I work with them to integrate social media into their communication plans.
By choosing the right tool and using it strategically, they are able to make their communication efforts much more effective and nimble, and get their message directly out to their target audience. They are still fairly new to social media, but they have already seen a number of cases where social media allowed them to get their message directly to Albertans in a very efficient, and cost-effective, way.
I also use social media for issue monitoring and crisis preparedness so clients can be kept informed of issues and potential problems, as well as helping them prepare social media crisis and issue management plans to rapidly respond to issues that may come up.
What challenges have you faced with social media?  
Monitoring issues and effectively finding conversations that matter, while filtering out those that clients are not interested in has definitely been one of the biggest challenges.
Monitoring social media, especially when clients are primarily concerned with information only in their local area, is a real challenge. Educating clients is another big challenge. Social media doesn't have to be scary – when managed properly it can be a very effective tool even in the most risk-averse environment. On the other hand, some clients see social media as a silver bullet, so it can be difficult to explain to them the work and planning that has to go into effective social media, as well as its limitations.
How has the HootSuite dashboard helped you manage and grow your professional social media presence?
Numerous streams with very targeted searches allow clients to find relevant information quickly so they are able to react and respond much more effectively. Reacting in a timely way is key in social media, and HootSuite is a great tool for keeping informed on what your target audience is saying, in real time.
I am also starting to use the collaborative features quite a bit, such as HootSuite Teams, which is a very powerful feature within the HootSuite dashboard to help teams work together more effectively.
How has HootSuite University helped you address these challenges?
HootSuite is one of those tools that is easy to pick up and start using quickly, but it also has a tremendous level of depth and numerous advanced tools and features. The courses from HootSuite University explain a number of ways to use those advanced tools in a way that allows me to ensure clients social media objectives are achieved.
Why was it important for you to get HootSuite Certified?
I have been working in online communications, public relations and social media for many years, but this additional certification is a great way for me to show clients that I am still improving my skills and still learning. HootSuite Certification is a great way to help establish my credentials as a social media professional in a field where that can be difficult to do.
Thanks so much for sharing your social media story with us, Brian!
Stay tuned for more insight and lessons from our dedicated HootSuite University students and Certified Professionals.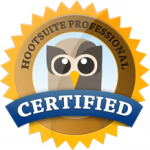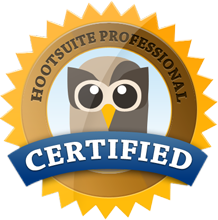 As a HootSuite Certified Professional, you'll be listed in our public directory, showcasing your expertise on HootSuite and social media. HootSuite University Students benefit from continued access to our hands-on video training, Lecture Series webinars featuring industry leaders, social media courseware, and our HootSuite Certification Program. Learn more!