New Feature Brings Facebook Trends to Your Homefeed

How often do you go on Facebook just to skim through your News Feed? It is here that your friends, family and people from around the globe chat about what is happening in their lives; sometimes that means hearing about Gabriella's writing class, Joey being proud of his dog's new trick, and Sue's haircut.
But from time to time we voice our opinions on bigger news, broader themes and Facebook trends, "from the highlights of the Golden Globes to the passing of Nelson Mandela." Facebook has now made finding these conversations simple.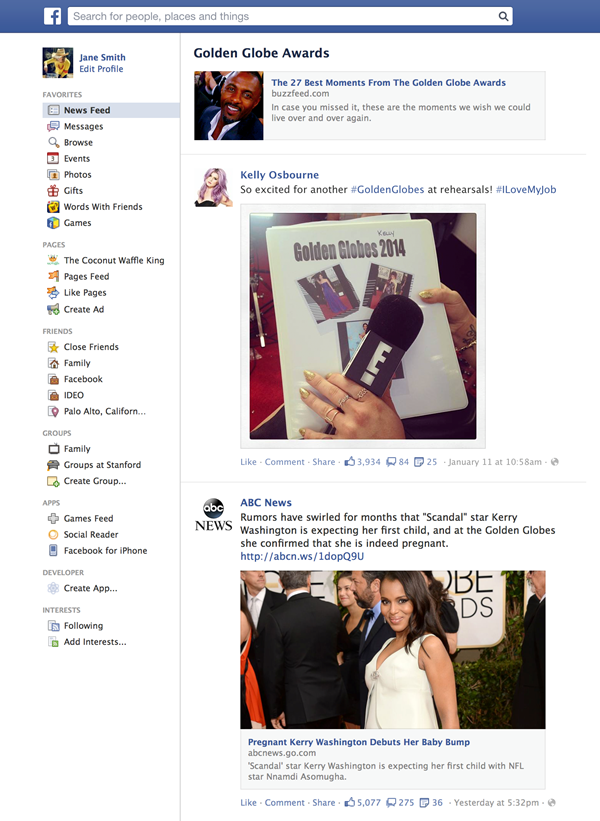 Beginning on January 16th, Facebook began rolling out their newest feature, Trending. This new product was constructed to bring relevant conversations and Facebook trends out of the depths and into your feed. Not only will you see the most interesting posts from your friends, but this personalized list will include topics based on things you are interested in and what is trending across Facebook overall.
You'll be able to find Trending just to the right of your News Feed, where there will be a list of topics that are being discussed far and wide. Each topic is followed by a headline that will explain why it's trending and these clickable headlines will give you the most compelling and engaging posts on that subject. Facebook is currently rolling out Trending on web in select countries and are testing it on mobile. Keep checking to see if you have access to this new feature.
Will you be using "Trending" to keep tabs on Facebook trends?
Did you know you can manage a Facebook Company Page within your HootSuite dashboard? Check out our Facebook and HootSuite Integration.