OMERS Ventures Invests $20 million in HootSuite Transaction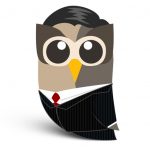 Today marks a new milestone in the rapid development of HootSuite as we welcome OMERS Ventures as a new investment partner. OMERS Ventures, the venture capital investment arm of the OMERS Worldwide group of companies, will invest $20 million for an equity stake in HootSuite via a secondary purchase from the company's existing shareholders. The deal between HootSuite and OMERS Ventures marks one of the largest Canadian secondary venture capital transactions to take place in the past 10 years.
Building a Billion Dollar Business
HootSuite CEO Ryan Holmes remains committed to building a billion dollar company, and this new investment partnership brings HootSuite another step closer to that ultimate goal. With nearly four million users across six continents, HootSuite is on track to reach its six millionth user signup by the end of 2012.

The announcement of OMERS Ventures as an investment partner enables HootSuite to further this explosive growth, and draws meaningful attention from financial audiences and investors across North America. Additionally, this announcement leaves HootSuite poised to attract the best and brightest talent from around Canada and the world to join HootSuite's current 140 person team, which is on track to surpass 240 people later this year.
OMERS Ventures
Launched last year, OMERS Ventures invests in venture capital assets on behalf of the $55 billion OMERS pension fund. The investment firm looks for partner companies with strong entrepreneurial teams with potential to become leaders in sizable markets, particularly in the technology, media, and telecommunications sectors.
OMERS Ventures has selected to partner with HootSuite in confidence, and with their support we are excited to continue revolutionizing the world of social media communication.