Will You Represent HootSuite On Your Campus? ~ @HootCampus Launches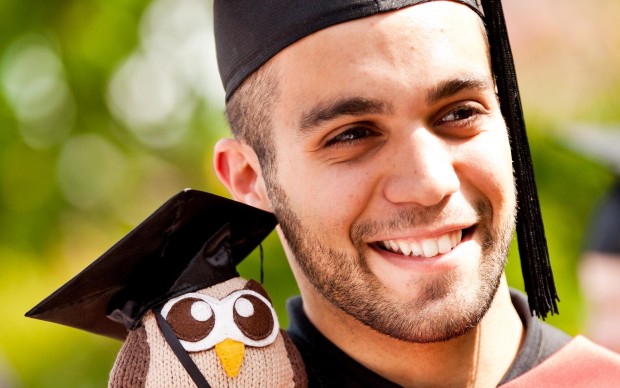 Are you passionate about social media? Do you have more Twitter followers and a higher Klout score than most of your friends? Do you use HootSuite everyday to manage multiple accounts from your social networks?
Apply to be a HootSuite Campus Ambassador today to become a part of an exclusive network of Campus Ambassadors around the world!

The HootSuite Campus Ambassador program helps students connect with each other, lead the social media space at their school and community and represent HootSuite on campus, while gaining valuable career experience. This program also gives students a unique opportunity to build the campus community and gain recognition by effectively using social media.
Ready to spread your wings on campus? We are looking for students to:
Host HootUps on campus. Campus HootUps are a great way for students to share HootSuite tips and tricks, as well as build their own campus community. You can host on your own or in tandem with relevant campus groups such as social media clubs, student groups or university administrators.
Write blog posts about the use of social media in the Higher Education landscape.
Take pictures and videos at HootSuite-related events around campus.
Encourage local campus businesses and organizations to use HootSuite for their social media management. Liaise with these businesses to share tips, tricks, case studies and info sheets to help them get the most out of HootSuite.
Represent and promote HootSuite at relevant campus activities and events.
Identify partnership opportunities with classes and professors interested in the HootSuite Higher Education Program and help integrate HootSuite into their curriculum.
Aside from the fame and glory, as a Campus Ambassador you will also get the chance to:
Build your resume and gain valuable career experience
Gain early access to HootSuite news, tips, trends and tools
Interact and network with students from universities and colleges around the world
Be featured on the HootSuite Blog and invited to an exclusive Google Hangout
Moderate and participate in #HootCampus chat on Twitter with fellow Campus Ambassadors and other industry leaders
Pre-flight skills and experience requirement:
Experience participating in and organizing community events
Ability to manage multiple projects simultaneously while working independently
Know social media tools and the competitive landscape
At least 1 month experience with HootSuite
Apply today to be a HootSuite Campus Ambassador for your school!
*Bonus! Connect with HootCampus on Twitter, Facebook and Pinterest for updates on the HootSuite Campus Ambassador program and curated articles and case studies of the use of social media in a Higher Education landscape.