Social Media For Travel, Part I: Visualize Your Destination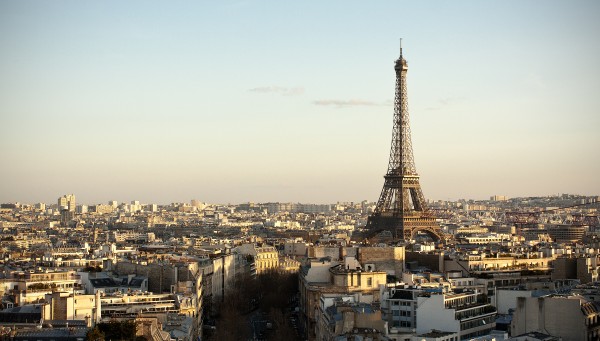 Visualize Your Destination
Planning a vacation is always a mix of excitement, time consumption and money spending. But what if I told you, it doesn't have to be? Or at the very least, it's getting easier.
This three part series will help you visualize, plan and enjoy your next adventure by using the social networks you already love.
Facebook Graph Search
Facebook's new graph search will save you a lot of work. Instead of racking your brain to remember which friends went to that really cool place 2 years ago, just search it.
Examples:
'My friends who have gone to Paris, France'
'My friends' friends who have gone to Paris, France'
'My friends who have gone to places in Paris, France'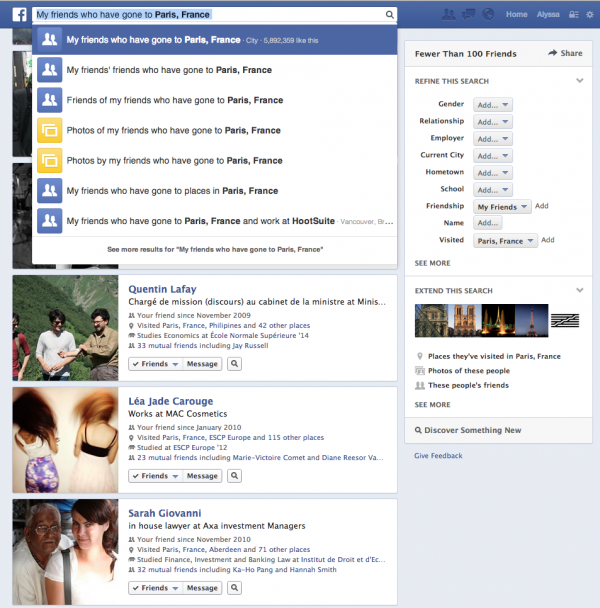 Pinterest Boards
It's time to ditch the mindless google image search and really dive into your visual excitement. There is simply no better way to get in the planning mood than to look at beautiful pictures of where you are going.
Create a Pinterest board for your dream locations. Build the anticipation by pinning different places you want to see, activities you'd like to try and food and drink to splurge on.
This way, all your ideas and daydreams are organized in one place.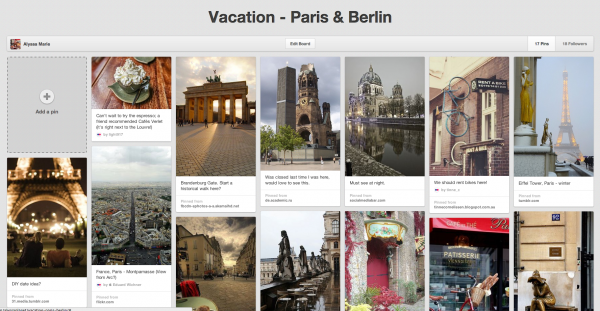 Take the time to customize your captions, this way your travel partners, friends and family can jump in, share in the fun and give useful suggestions.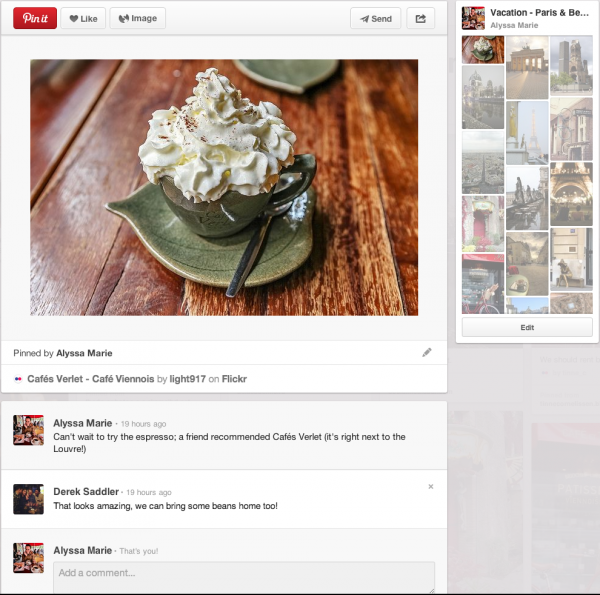 Foursquare Lists
It's inevitable that the number of things you want to see and do will outnumber the time you have. How can you make sure you are seeing the best of a city?
Foursquare is a great tool to get recommendations from locals, foodies and practiced travellers. Narrow down your choices by creating lists for each city. This is helpful later when you can use the map to visit places in the same vicinity.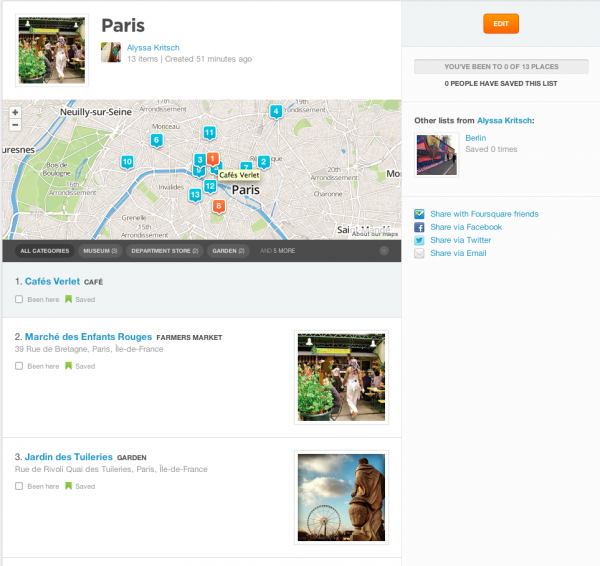 Recommended App: Minube
Before you can start planning your trip, you need to decide where you are going. Whether you have nailed it down to 'anywhere with a beach' or 'somewhere in Europe' — it's still hard to make the final decision.
Minube is a great place to start. The 'Inspirations' feature generates several suggestions based on your desired distance, time frame and continent. As well, it has a great library of downloadable travel guides.

Social Media For Travel, Part II: Customize Your Experience
How do you use social media to help plan your vacations? Comment below.