Twitter's Head of Social announced on October 5, 2022 that videos, images, and GIFs can all be shared in the same Tweet. Additionally, swiping on a video in your Twitter feed will display more related content, reminiscent of TikTok. Both features are available on the mobile app.
Not only can you finally mix and match media formats but you can also get them to work together.
The announcement Tweet from shiraz for this update serves as an example of the viral engagement that can be achieved with this new feature: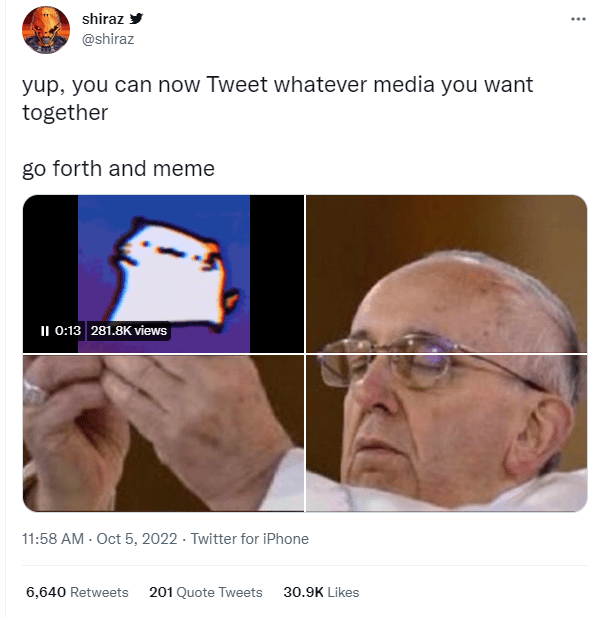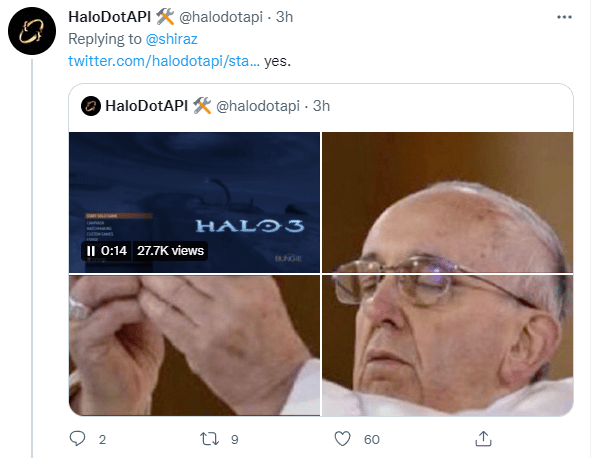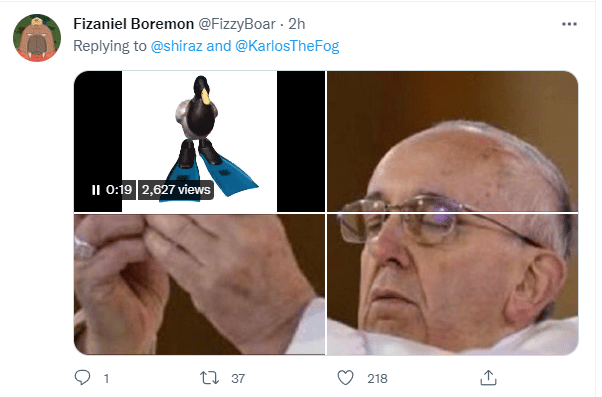 For those who aren't strictly on Twitter for the memes, this new functionality provides some quality of life improvements for anyone who uses (or wants to use) different media formats in their Tweets.
Users don't have to pick between having a GIF or a static image anymore. Say goodbye to that chain of reply Tweets that hide the visual content that should be front and center.
This new flexibility is an absolute win for anyone using Twitter as a part of their marketing campaigns, organic or paid. 
Additionally, swiping on a video on your Twitter feed will now display topically related videos, and not just from accounts that you follow.
Woah. Is this a new feature too or am I late to the game?

You can swipe up on videos and Twitter presents a new video, like in TikTok. pic.twitter.com/8o94YRgBoh

— Nick Martin (@AtNickMartin) October 5, 2022
These updates ride the social media wave focusing on creative, visual, and highly remixed content that has been driving so much success and engagement for platforms like TikTok.
While the recommended video feature comes directly from TikTok, the mix-and-match media uploading really leans into the kind of content that Twitter specializes in.
Anyone who has worked with Twitter's limited character count knows what images, GIFs and videos are worth at least a thousand words. Being able to mix them all together removes major creative limitations.
More engaging content means that your Tweet is more likely to actually stop someone scrolling through their feed, and it increases the chance that they will watch, read, and click.
Combined with the huge amount of positive feedback during testing of the upcoming Edit Tweet feature, the little blue bird app appears to be making all the right moves to keep its user base engaged and growing.
Learn more about Twitter below: