#SXSW 2012 – Sharing and Soaring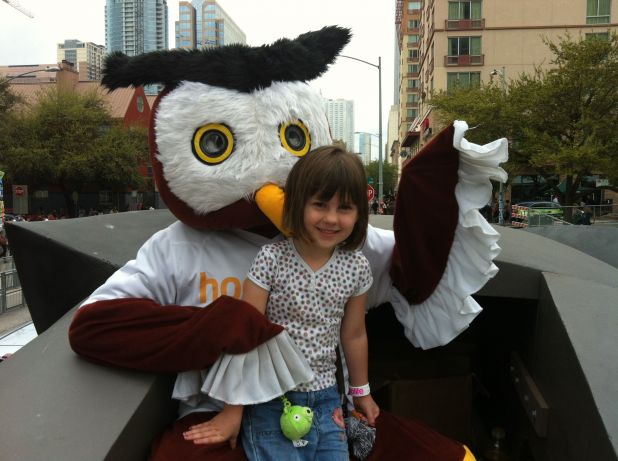 From parties to food trucks to global media coverage, it's clear SXSWi is the place to celebrate all things digital and tech. But perhaps one of the best parts about the festival is the way individuals, from big and small companies alike, come together to collaborate on ideas and share knowledge.
While the HootBus has taken center stage at SXSWi (even being mentioned in Inc.com and USA Today), our Owls on the ground have been working tirelessly behind the scenes to reach out to folks at the festival – listening closely to innovations and trends in the social and tech space.
See what our Owls have been up to in Austin – featuring appearances by Ryan Holmes, Dave Olson and, of course, a dash of Owly fun!
Sharing it Forward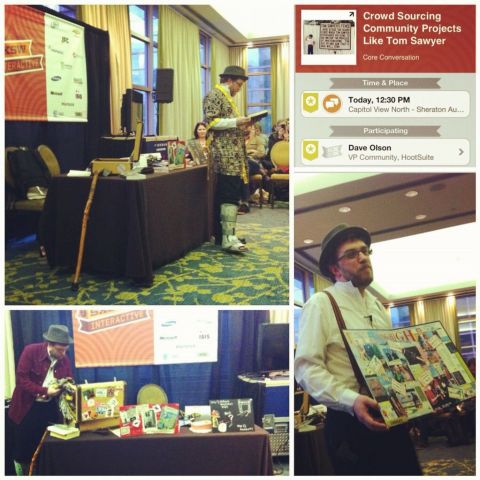 Our SXSW Owls have been busy creating meaningful connections everywhere they go and they're always happy to share all the things they've learned with HootSuite.
Chief Executive Owl, Ryan Holmes, took Jennifer Navarette of Social Media Clubhouse along for a HootBus ride while speaking with her about HootSuite's growth over the past three years, and how new companies can follow HootSuite's lead to find success at SXSW.
 Social Media Clubhouse – SXSW Podcast Interview: Ryan Holmes, CEO Hootsuite
Dave Olson, VP Community, sat down with fair-trade ticketing company, Brown Paper Tickets, after his SXSW presentation "Crowd Sourcing Community Projects Like Tom Sawyer" to discuss ways to build community events.
Brown Paper Tickets – Dave Olson from Hootsuite: Building Community with Events
The Vancouver Sun also picked up on HootSuite's presence at SXSW, putting together an article featuring snippets of his presentation and a brief interview with our storyteller extraordinaire. In the brief interview, DaveO touches on the Egyptian Revolution and our ArtBus/HootBus.
Check out the Vancouver Sun article and accompanying video here: SXSW Day 2: HootSuite continues its ascent
Even More Action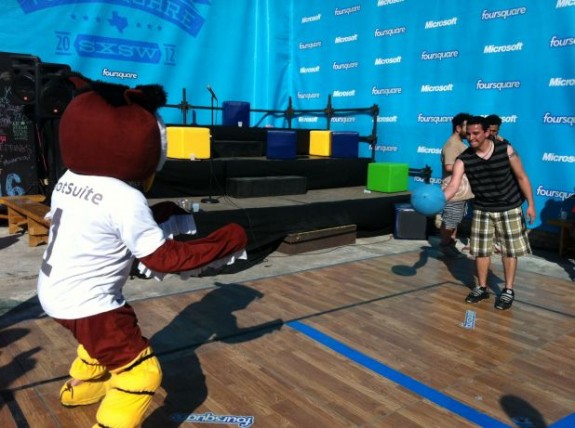 HootSuite's Owly has been popping up all over! He's been sighted playing Four Square with FourSquare and even in this SXSW WrapRap video by agency, Porter Novelli:
 'Til Next Time
Want to connect or share something with one of our SXSW Owls? You can find a listing of our SXSW team with Twitter handles in our prep post: HootSuite's Owl Poised to Perch at SXSW 2012.
For a visual recap of HootSuite's experience in Austin, check out the HootSuite SXSW Tumblr. And if you haven't already, view our HootBus Storify.