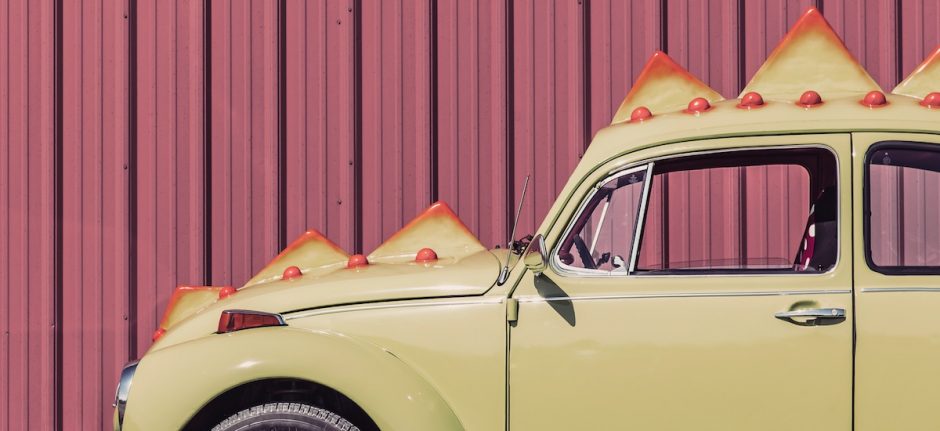 10 Unexpected Ways to Use Pinterest
You've probably seen a lot of people share recipes or product wish lists on Pinterest. And while there's nothing wrong with a classic, tried, tested, and true approach to your Pinterest strategy, it's always fun to shake things up.
Think outside of the box when it comes to your time on Pinterest with the following ten ideas. 
10 surprising ways to use Pinterest
Find a job
Looking to land your first job in social media? If you need help with a resume, interviewing skills, or personal branding, Pinterest has you covered. As my post 5 Ways Pinterest Can Help Your Career explains, 'Simply typing "resume' into the search bar results in thousands of free and paid templates, as well as links to numerous articles providing tips and tricks for creating the perfect resume and cover letter."
This rings true for other areas of your job search you need help with too. Search for 'job interview,' and find boards dedicated to interview etiquette, practice questions, tips on how to answer the toughest questions, and even interview outfit ideas.  
Gain new skills
Whether you're trying to land that dream job, work towards a promotion, or simply want to stay ahead of the curve, Pinterest is the perfect place to gain new skills.
One of the main ways I use Pinterest is to search for educational resources and knowledge-building posts. Leading institutions and organizations use Pinterest to share their content, so it's a hotbed for quality information. As my above-mentioned post 5 Ways Pinterest Can Help Your Career explains, "A simple search for boards entitled 'free course' will garner hundreds of results from organizations and schools, as well as personal users who have used Pinterest to bookmark free courses and classes for themselves."
Highlight your business culture (and recruit talent)
If your company is on the search for top talent, your Pinterest board can come in very handy. With the visual nature of the network, you can easily showcase your workplace culture to prospective employees.
Our own #HootsuiteLife board serves as a great example of how to show off your company's culture with Pinterest. Post photos of the office, team-building events, and employees. The more compelling your workplace looks, the more people will want to work for you.
Run a contest
If you're looking for more interactions, engagement, and referrals for your business, you might want to consider running a Pinterest contest. A Pinterest contest can come in many forms, but the most popular is the 'Pin It to Win It' format.
This type of contest lets your fans pin your brand's content to their Pinterest board in exchange for a chance to win a prize. They can also pin their own image, which creates valuable user-generated content for your business.
If you need help running a Pinterest contest, Hootsuite Campaigns allows you to spread your brand's contest across your fans' boards, collect user-generated content, and enable form-fills and social sharing to generate leads and broaden your reach.
Build relationships with other brands
Pinterest offers a way to visually represent your relationships. Followers can see what you're pinning, and where your Pins are coming from. Take this visibility and use it to build and nurture relationships with other businesses.
Partner with a brand that is relevant to your audience, and start sharing their Pins. In return, they will share your content and expose it to their audience. This mutually beneficial relationship is a powerful way of getting more exposure for your brand, which will ultimately improve your bottom line.
As job and career site The Muse shared in our post Using Pinterest for Business: Secrets from Top Bloggers, "We're all about partnerships here at The Muse, so when it comes to maximizing content on Pinterest we recommend partnering with a brand that has a similar demographic, but offers a different angle on content (that still appeals to your audience). For example, we partnered with our friends at Greatist and pinned their health content, while they pinned our career advice content. It's a win-win!"
Showcase the history of your brand
Regardless of whether your brand has been around for one year or 50, you can start a Pinterest board to track the history of your business. This is not only a fun way for your audience to see how you've grown and changed over the years, but allows you to keep a visual archive of your brand.
In our blog post Using Pinterest for Business: Secrets from Top Bloggers, Apartment Therapy CEO and founder Maxwell Ryan shares, "Internally, Apartment Therapy editors use our Pinterest account as a visual archive of our best photos, and it's how we can easily snag the perfect lead image for an upcoming article."
Share user-generated content
Your business's most valuable assets is its customers. Showcase how much they mean to you with a dedicated Pinterest board. This gives you the opportunity to show appreciation towards your customers, as well as have a constant stream of new content for your channels.
At Hootsuite, we shine the spotlight on our amazing Ambassadors with our Hootsuite Ambassadors Pinterest board. Our global community of social media enthusiasts, professionals, and brand advocates are important to us, so we share their content, relevant interactions, and the great things they're doing around the world.
Compile reading lists
The Pinterest board format makes for an easy way to share a reading list with your followers. Create a board (or two, or three) organized by theme and save books and articles you think your audience will find helpful.
As explained in my post Not Sure What to Post on Social Media? 10 Content Ideas That Work, "To put together a list, think about books you're actually reading or have read recently, or crowdsource ideas from your colleagues. Alternatively, share a reading list put together by your business' CEO. People love seeing what content the best and brightest leaders are consuming."
For examples of reading lists on Pinterest, check out those from Architectural Digest, Neal Schaffer, and Gary Vaynerchuk.
Plan corporate events
Pinterest is a go-to resource for planning parties and special events, but this doesn't have to be solely for personal affairs. Create a Pinterest board to help plan your next corporate event and you essentially have a presentation-ready visual to show your boss.
You can use Pinterest to search for corporate event inspiration, and to organize your own ideas to help you stay on track. A simple search for "corporate events" will provide you with tons of inspiration and ideas that will truly set your next workplace event apart.
For some corporate event inspiration, check out the Senate House Events Pinterest board, this popular How to Build An Event Budget Pin, and this Perfect Planning for a Corporate Event infographic.
Customize the buying experience
As social selling moves to the forefront of marketing strategies around the world, Pinterest is one network that should be on your radar. Thanks to Pinterest's API, brands can provide a truly customized buying experience for their customers.
Topshop was the first retailer to use this to launch an app when their developers built Pinterest Palettes, an interactive discovery tool that looks at a person's boards and Pins to uncover their personal color palette. These palettes made shopping easy, and gave users buying recommendations based on the colors of their Pinterest Palettes.
With this tactic, Topshop saw a 260 percent increase in impressions, a 17 percent bump in Pins created from their website, and a 262 percent increase in Pinterest engagement in the form of saves and clicks.
There are many different ways to grow and engage your audience on Pinterest. Don't be afraid to test out some of these less-common strategies and tactics—you never know where your next great idea will come from.
Save time, maximize your reach, and work more effectively on Pinterest with the Tailwind for Pinterest app in your Hootsuite dashboard.