12 Days of Content, Day 6: Six Social Videos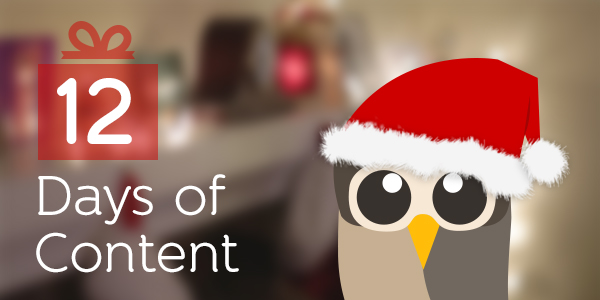 On the sixth day of content, HootSuite shares with you…
6 social videos!
Here at HootSuite we absolutely love social video and the storytelling power that it brings. Over the last year our team has put together some incredible videos to showcase our clients and how they're leading the way in terms of social media adoption and use in their respective industries. We also use social video to offer insight into the future of social business, and the tools we provide companies to help them get there.
Here are six social videos we're proud of that you might enjoy:
Whether you are interested in music, travel, financial services or mobile telecommunications, The Virgin Group is a brand that is impossible to ignore. Since the 1970's, Sir Richard Branson has been working towards building a corporation with a mission to be the 'most irresistible brand in the world.'
In this video, discover how the Virgin Group uses HootSuite's Social Management Dashboard to connect with people from all over the world. Using this tool, Virgin is able to interact with their customers, receiving feedback and sharing news about the Virgin brand. HootSuite Enterprise allows Virgin to strengthen relationships with customers, and reinforce their community. The analytics provided enables teams to track campaign outcomes and business trends.
Based in Paris, France, Orange telecommunication company is present in 32 countries around the globe and serves 230 million multilingual customers with its 170K employees. Orange's millions of mobile customers turn to social media to connect with brand ambassadors, discover product updates and deals and receive world-class, multilingual customer service and tech support.
In order to support constant customer service requests and connect 1:1 with customers, Orange integrated HootSuite Enterprise social customer service and social media management solutions.
Yann Gourvennec is a Paris-based European expert on social business and the rise of the social enterprise. As a "serial intrapreneur," Yann challenges the status quo of businesses from the inside out. "You find intrapreneurs in large firms or complex organisations where they bring innovation through their change management skills," says Yann Gourvennec. "To me, being an intrapreneur means a great deal in terms of philosophy, the way I see things, the way I work with colleagues and the way that I drive projects forward and implement innovation from within a business."
Watch Yann share his thoughts on how to manage digital marketing "like a boss" and the future of digital media and communications.
The NHL social media team works on a variety of social networks and interacts with thousands of fans every week. Using HootSuite, they nurture hockey's biggest fan base by having conversations, sharing fan photos, and utilizing videos. They share game times and trades, they ask and answer questions about rules, teams and everything in between.
Brian Jennings, the NHL's Executive Vice President of Marketing, likes to say that "what we sell every night is emotion." Judging by their 1.8 million Twitter fans or the 2.7 million people that 'Liked' them on Facebook, it's safe to say their team is doing a good job of it.
HootSuite Enterprise is the world's most popular social relationship platform, designed for organizations to execute social media strategies across multiple social media networks, including Facebook, Twitter, Linkedin and Google+.
Teams can collaborate within a secure environment across all devices and departments to manage social media profiles, engage with customers, and generate revenue. Scaleable content management features allow different business units to coordinate and amplify messaging. Comprehensive analytics capture social data, providing executives with actionable insights for business decisions.
The ROI of social media rests with the people who use it. Empower your people with the best tools, the best intelligence and the best security to effectively harness the social web.
Social media has become an integral part of the San Diego Zoo's marketing and program awareness campaigns. For example, the zoo's social media team live-tweeted, Facebooked and shared rich media photos and videos of a newborn panda cub's every move during a widely followed #PandaCub campaign. This campaign, as well as their ongoing outreach activity, has resulted in a 500% boost in social media traffic, 28K new Likes in Facebook and 4,500 new Twitter followers. Using HootSuite to manage their ongoing social media activity, the San Diego Zoo is able to connect with this increased audience and share stories like that of the baby panda, while spreading brand awareness.
Now, ready to sing? On the sixth day of content, HootSuite shares with you…
6 Social Videos,
Stay tuned for the rest of our 12 days of content series!