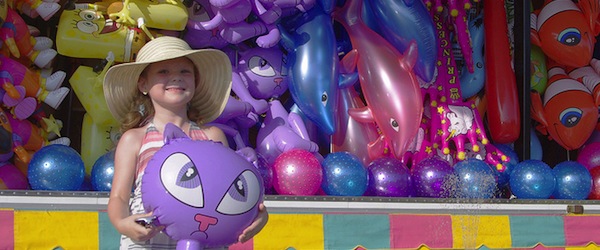 5 Awesome Social Media Contests (Plus How to Create Your Own)
Have you been looking for an inexpensive, effortless and exciting way to grow your brand on social media? Lately, there have been a ton of great online contests that are affordable and a measurable way to grow your sales, business, and brand. If you can get it right, you'll be engaging consumers with your brand in a personal and playful way.
Many businesses on social media have tried their hand at running a contest of one kind or another. Launching these contests isn't the most challenging, but your positioning definitely has to be tailored to your market. Contests on social media need to be fun, they need to have some kind of creativity worked in, and be super easy to join.

Bonus: Get the step-by-step social media strategy guide with pro tips on how to grow your social media presence.
5 Strategies for Running a Successful Contest on Social Media
1. Set yourself a goal. There are all kinds of reasons to launch a contest, but you need to know beforehand what your end goal is.
2. Be creative. What kind of contest are you going to hold? This is a great chance to try something new and inventive.
3. Leverage all of your social channels. Get more eyes on your contest, and therefore more participation by your followers!
4. Don't let things drag out. Don't let your contests run for too long. Shorter contests are often more likely to go viral and resonate with your customers instead of falling to the side.
5. MEASURE EVERYTHING! Make sure after it is all said and done, that you measure the contest's impact on your brand engagement, clickthrough rates, conversions and sales.
Oh, and please, don't be lame, corny, or pushy—people don't like that.
We've all seen a ton of contests on Facebook. It seems as though the most successful contests are ones that appeal to the lifestyle and passions of a brand's audience. Now that we've gone over some strategies to launching a successful contest on social media, lets go over a few really awesomely branded contests on Facebook that were a huge success:
Sephora is a socially savvy leading chain of beauty stores. They have nearly 6 million likes on their Facebook page, and over 1,300 stores in 27 countries. Last summer, Sephora ran their Sweet 15 Sweepstakes on their Facebook page, in celebration of their 15 years.
Facebook users had to simply complete an entry form, which gave them the chance to win a five-day all inclusive trip to Costa Rica, plus a year's supply of their Surf product. On Hootsuite Campaigns, this would be a sweepstakes campaign. You don't have to be Sephora to run a winning sweepstakes campaign, or even to launch one: sweepstakes are one of the social marketing campaigns available in our Freemium builds.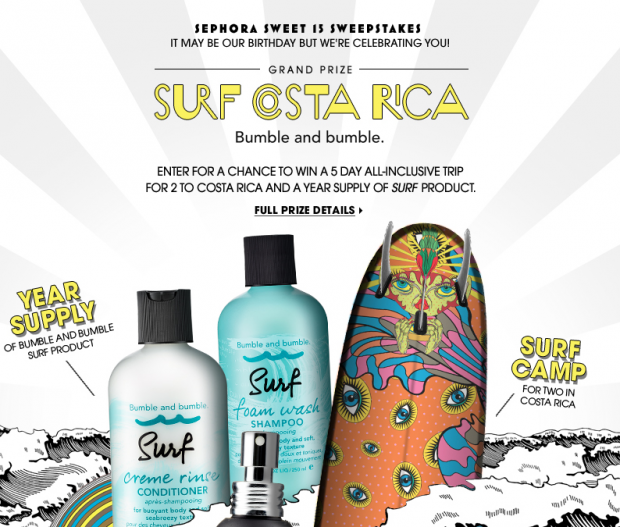 Sephora knew that to appeal to their modern, fashion conscious consumers, they had to have a grand prize that was luxurious and exotic. They were able to couple their brand image with their cosmetics through Bumble and bumble's surf product. This generated leads for both Sephora and Bumble and bumble—and happy suppliers make for happy retailers.
Have you heard of Qwertee? It's a limited edition t-shirt producer that sells t-shirts that are created each day. They are pretty awesome designs which, at $12-$15 a pop, are very affordable.
They ran an incredibly successful contest on Facebook where entrants had to like their page and submit their email address for a chance to win. With the goal of hitting 100,000 Facebook Page 'Likes', they had a prize of winning 30 free t-shirts.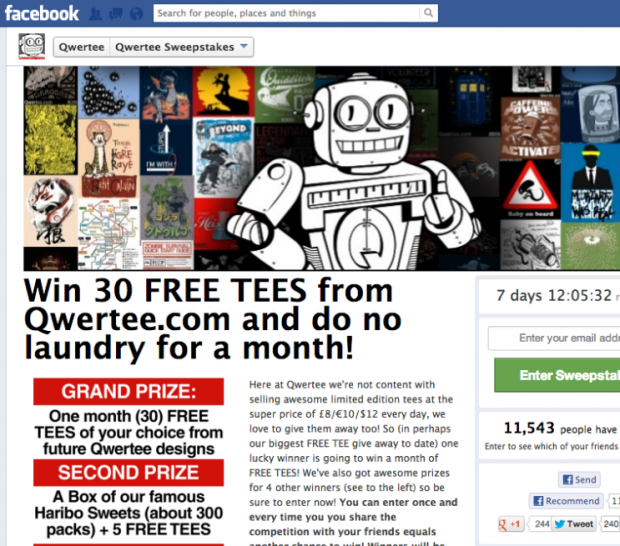 They achieved their goal and now have close to 240,000 likes on their Facebook page! They're not marketing shirts through other sweepstakes offers, which are all brand and product related. By hitting their branding the right way, they attracted a ton of motivated followers which now are customers.
Dove makes beauty products and are branded globally as "committed to help all women realize their personal beauty potential by creating products that deliver real care." By promoting self-esteem for women and girls and using real looking models in their campaigns, they have become a brand women around the world can connect with.
Dove launched a 'Real Beauty Should be Shared' contest on Facebook which couldn't have been closer to hitting the bullseye. This contest consisted of a fill-in-the-blank contest with photos. They asked their followers to tell them why their friend "represents Real Beauty" by filling in their friend's name and two things that makes them beautiful.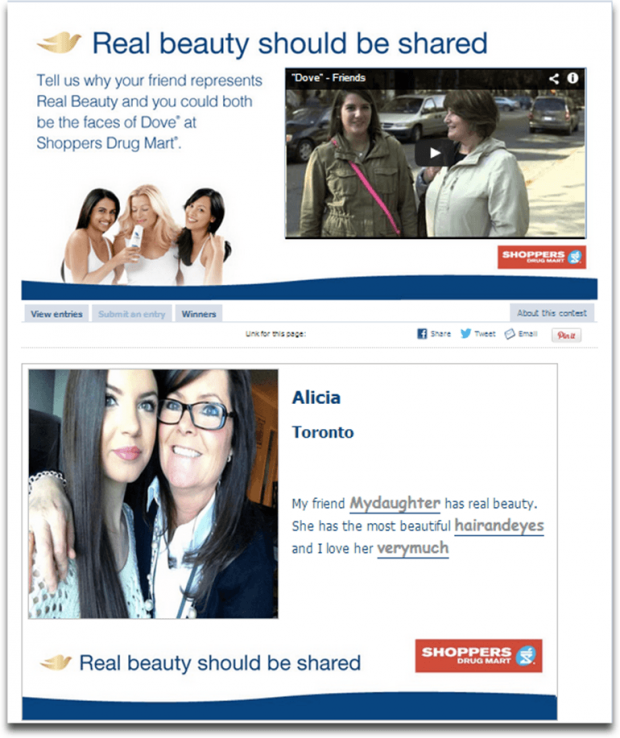 Dove decided not to offer up an iPad, trip, or any other kind of extravagant prize. Instead, the winners of the contest became the next faces of Dove and the brand itself became a whole lot more real.
Sherpas Cinema is a film and television production company out of Whistler BC. Specializing in action sport, documentary, brand, commercial, and educational film, these guys make some awe-inspiring videos.
Sherpas Cinema knew exactly who they were targeting when they launched a contest asking Facebook users to 'like' their page for a chance to win a 7-day heliski trip with Bella Coola Heli Sports and gear from The North Face, Go Pro, Black Diamond, Smith Optics and Teva.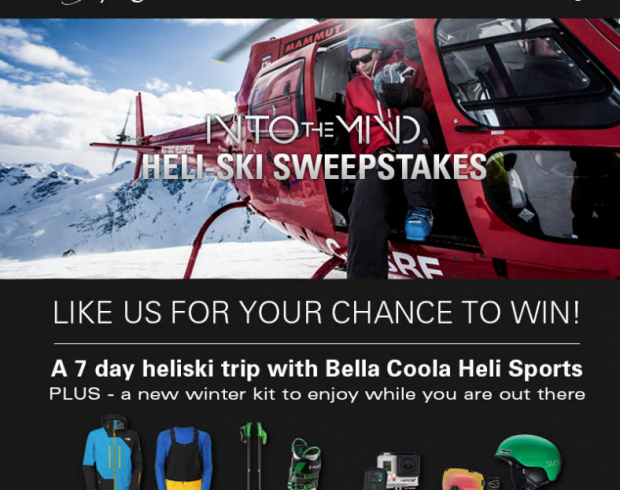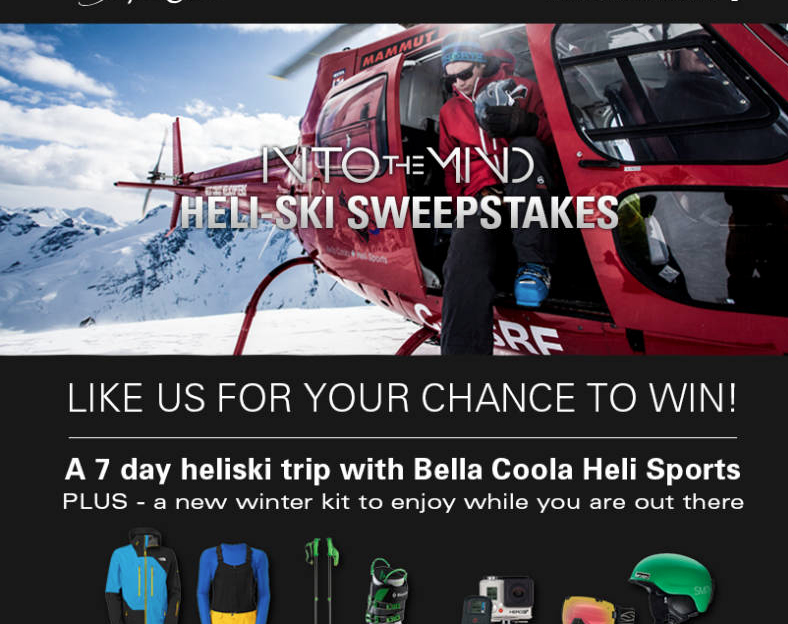 The contest helped them get close to 50,000 followers on Facebook, and was an important part of promoting their movie Into the Mind. Keep an eye out for this awesome brand; if they keep doing what they're doing we are sure to see big things.
Vans Custom Culture is a national high school shoe customization contest where schools from all over the United States get the chance to win money for their art programs. In it's fourth year, Vans Custom Culture has 77,000 likes on their Facebook page and is working to help students "embrace their creativity and draw attention to the importance of art as an integral part of our schools' focus in the face of shrinking budgets."
The first 1,500 U.S. schools that register for Vans Custom Culture receive four pairs of Vans Shoes to come up with their own amazing creations. After the shoes are created, photo submissions are made online and global voting to whittle down the submissions to the final five.
Using the hashtag #vanscustomculture, they were able to promote this contest across all platforms, connecting their Facebook account to their Twitter account and vise-versa. What a great way to gain more followers!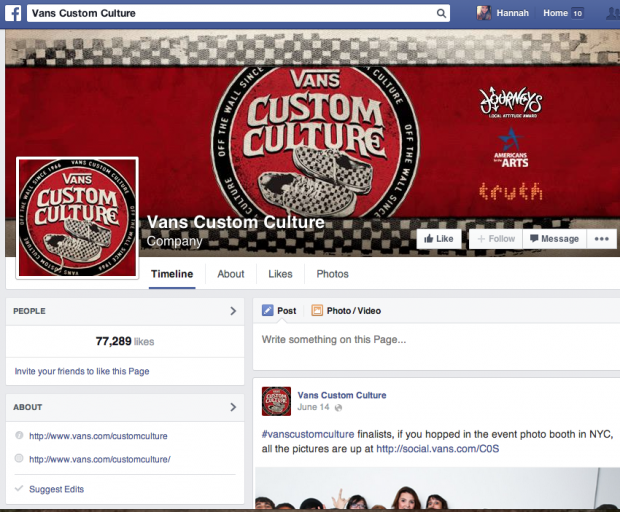 Social media contests can increase engagement, follower numbers, and ultimately brand loyalty. Its pretty awesome making your followers happy, isn't it? Do you have any great examples of successful social media contests? Let us know in the comments below!
If you want to try running a social contest of your own, reach out to a Customer Success Manager for your free demo of Hootsuite Campaigns today.