When is the best time to post on TikTok? Does posting at a particular time or a specific day of the week get your content in front of more people? Will the perfect posting schedule help with your engagement rates?
Read on to find out when to post on TikTok to make sure your content gets picked up by the algorithm and reaches the right people…
… or, for a TL;DR version, find out how to pinpoint your unique best posting time in 4 minutes:
Bonus: Get a free TikTok Growth Checklist from famous TikTok creator Tiffy Chen that shows you how to gain 1.6 million followers with only 3 studio lights and iMovie.
Is there a best time to post on TikTok?
Yes and no. TikTok does a great job serving each of its users a highly personalized mix of content on the app's main interface, the For You page. But usually, videos suggested on the For You page are no older than a couple of days.
So, for best results, you'll want to post to TikTok when your audience is most likely to already be scrolling. In other words, finding your best time to post will require understanding where your audience is located (time zones matter) and when they're online.
But reaching a wide audience on TikTok is not just a matter of when you post. How often you post can also affect how your content is distributed on the platform (TikTok recommends posting 1-4 times per day). To find a posting schedule that will please both the TikTok algorithm and your fans, keep a close eye on your performance until you find a frequency that works.
That said, some hours and days seem to work better than others across the board. And if you are building an audience from zero, you might not have historical data to compare against yet.
If that's the case, keep reading.
Overall best time to post on TikTok
Based on our experiments and analysis of 30,000 posts, the best time to post on TikTok for maximum engagement is Thursday at 7 PM.
Planning on posting more than once a week? Here's a breakdown of the best times to post on TikTok for each day of the week.
| Day | Time |
| --- | --- |
| Monday | 10:00 PM |
| Tuesday | 9:00 AM |
| Wednesday | 7:00 AM |
| Thursday | 7:00 PM |
| Friday | 3:00 PM |
| Saturday | 11:00 AM |
| Sunday | 4:00 PM |
All times are calculated for Pacific Standard Time.
Best time to post on TikTok on Monday
The best time to post on TikTok on Monday is 10:00 PM. It seems the majority of TikTok users may like to start their week off strong at work and wind down with some light entertainment at night.
Best time to post on TikTok on Tuesday
The best time to post on TikTok on Tuesday is 9:00 AM. Engagement seems to be stronger in the earlier parts of the morning from 6 AM onwards.
Best time to post on TikTok on Wednesday
The best time to post on TikTok on Wednesday is 7:00 AM. Another engaged crowd of morning people!
Best time to post on TikTok on Thursday
The best time to post on TikTok on Thursday is 7:00 PM. This is also the highest weekday for engagement on TikTok, as far as we can tell.
Best time to post on TikTok on Friday
3:00 PM is the best time to post on TikTok on Friday, though engagement is pretty consistent all through the afternoon starting at lunch hour.
Best time to post on TikTok on Saturday
11:00 AM is the best time to post on TikTok on Saturday. For once, the early bird doesn't get the worm.
Best time to post on TikTok on Sunday
The best time to post on TikTok on Sunday is 4:00 PM, though engagement is second highest in the early morning (again!) between 7:00 and 8:00 AM.
While these may seem all over the place, keep in mind that TikTok serves content to a global audience in many different industries. Don't assume that your followers live in the same time zone as you or have a similar job or sleep schedule as you. Post when they are online vs. when you have time to post.
We also observed that, in general, the best times to post on TikTok are quite different than Instagram. Many of the best times to post on Instagram fell during the typical 9-5 workday. But there are more early morning and evening peaks for the TikTok audience.
Remember, these times are just averages. Every audience and demographic has its own unique activity patterns on TikTok. Use these times as a starting point. Then, follow the tips below to identify posting times that will work best for your target audience.
Tips on finding your best time to post on TikTok
Use Hootsuite to get personalized timing recommendations
What if we told you there was an app that would analyze your TikTok account's historical data and use it to recommend the most optimal times to post for your unique audience? Well, you're in luck because that app is Hootsuite. And it's very handy, especially if you're not a already a data genius.
Whenever you schedule a TikTok video through Hootsuite, you'll get three recommended times to post based on your past engagement and views. It'll look something like this.
Then you can view all your scheduled TikTok posts in Planner alongside content you've scheduled on other social networks.
Voila! It's that easy.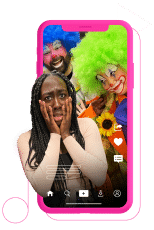 Post TikTok videos at the best times FREE for 30 days
Schedule posts, analyze them, and respond to comments from one easy-to-use dashboard.
Try Hootsuite
If you're not interested in getting recommendations from a tool, check out the more DIY tactics below.
Review your best performing TikToks
As in the case of any other social media platform, the best way to find out what works for your audience is to… check what's been working for your audience.
Your TikTok analytics are the best source of information about your unique best times to post on the platform. Analyze the performance of your existing content and cross-reference views and engagements with posting times. If you find patterns, just keep doing more of what works!
The Video Views section in TikTok analytics is a great place to start your search for the best time to post. It gives you a clear overview of which days were the busiest for your content.
Source: TikTok
Note: You will need to switch to a Pro TikTok account to capture audience and performance insights.
You can access TikTok Analytics in the mobile app or on the web. For more details, check out our guide to TikTok Analytics.
Take a look at your competitors
You can learn a lot from the success of others.
Find accounts that address the same audience you're trying to reach, and analyze their posting schedules. Take note of which of their videos are the most popular, and check for patterns. If you notice that TikToks published on specific days of the week do better than others, try posting on those days, and closely watch your analytics.
TikTok makes it relatively easy to run a simple competitive analysis. Simply go to the account you're interested in and open any of their TikToks. You will be able to see when the TikTok was posted, and how many likes, comments and shares it received.
Source: Ryanair on TikTok
You can also look up the number of views from the account's feed — they're right at the bottom of each video's thumbnail.
Source: Ryanair on TikTok
Know when your audience is online
Your audience is (obviously) the most likely to interact with your content when they're active in the app. And knowing that the For You page mostly consists of fresh TikToks, you should be trying to align your publishing schedule with your audience's activity patterns.
To find the times when your audience is most active in the app, check your Business or Creator account analytics:
From your profile page, tap the three dots icon at the top right of the screen.
Tap Business Suite, then Analytics.
Source: TikTok
Make adjustments when necessary
No social media strategy is set in stone.
TikTok is still a relatively new social network, and as such, it's constantly evolving. New users are joining the platform every day, and new features that can potentially affect your spot in TikTok's algorithm are regularly added.
This means that your posting schedule will also evolve over time. Whenever you notice a dip in performance, revisit these tips to find new best times to post.
Grow your TikTok presence alongside your other social channels using Hootsuite. From a single dashboard, you can schedule and publish posts for the best times, engage your audience, and measure performance. Try it free today.
Grow on TikTok faster with Hootsuite
Schedule posts, learn from analytics, and respond to comments all in one place.
Start your 30-day trial