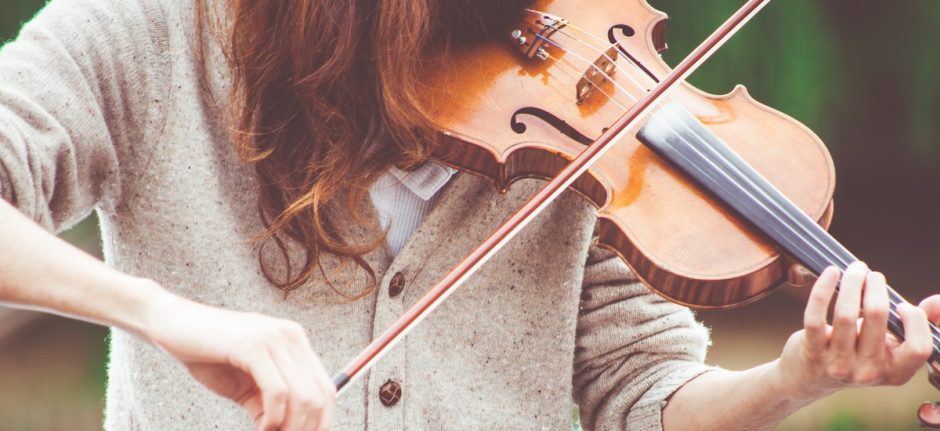 How to Get The Most Out of Your Social Media Audience Research
Imagine you're throwing a dinner party for some potential clients. You know that there's a lot at stake with this one meal, and the future success of your business depends on it. You get to the grocery store when suddenly you realize you have no idea what your guests like or if any have dietary restrictions. If only you had done a little bit of audience research on your visitors.
In the same way that knowing your guests' needs is important to the success of your dinner party, audience research is crucial for the success of your business's social media strategy. If you don't know who you're talking to (or cooking for), you're taking a shot in the dark. If you're now frantically trying to get your audience research done, our guide below can help you out.
Once you've got that done, continue reading to learn how to put these valuable insights to use.
Completed your social media audience research? Here's what to do next
Identify customer pain points
The more you know about what makes your target customers tick, the better prepared you are to solve these problems for them. With thorough audience research, you can identify your customers' key pain points, and adjust your strategy accordingly.
A great example of this is with popular North American lifestyle magazine, Real Simple. Real Simple reaches "8 million smart, busy consumers who welcome creative solutions to their everyday challenges," and provides these solutions through their magazine and social channels.
Real Simple understands their busy audience is looking for ways to balance an often high-stress lifestyle. The brand takes this knowledge to their social channels.
Their Instagram feed, for example, features a stress-relieving yoga pose every week, as well as an almost daily quick and healthy recipe idea.
Like Real Simple, your brand must consider the lifestyle of your audience and potential customers. What are they struggling with in their day-to-day lives, and how does your product or service help? After you've conducted audience research—whether through talking to and interviewing them, finding FAQs related to your industry, or other tactics—you need to put this information to work by working to genuinely solve their pain points.
Focus on the right networks
There's no point in allocating resources to channels that your target audience doesn't use. As your research should have shown, different networks have different audiences. After you've done your audience research, it's important you take this information and use it to focus on the networks where your own customers are active.
Basic demographic research, such as that shared in my post The Top Social Media Sites That Matter to Marketers, should give you some direction. When you know who you are selling to, and where, you can much more effectively tailor your message and reach your target audience. This will also maximize any ad spend and yield better results.
Target your audience with social ads
You can always reach your customers organically, but the most effective way to target your audience is by leveraging the power of social media advertising.
Create content that addresses the customer pain points you found through your audience research and create social ads to put in front of your customers on your chosen networks.
Our post Social Media Advertising: The Complete Guide shares Hootsuite CEO Ryan Holmes' six tips for social media advertising as the following:
Use free social media to beta-test your paid social ads

Take advantage of targeting features.

Rotate ads frequently

Use small samples to test the text and images used in your ads.

Understand how ads are sold on different networks.

Design ads with mobile in mind.
With these tips in mind, you can narrow down your network to ones you found most effective in your audience research.
Facebook Advertising
Your audience research will be put to good use with Facebook's advertising options. Facebook lets you target your ads by location, age, gender, and language, along with more detailed targeting options such as:
Demographics (education, relationships, parenting, etc.)

Interests (hobbies, sports, technology, etc.)

Behaviors (including information gathered from Facebook's partners)
As our previous post  Social Media Advertising: The Complete Guide explains, "Once you've created your target audience, you can narrow your focus even further based on type of device, and even whether the Facebook user is connected via data or Wi-Fi."
Twitter Advertising
On Twitter, you can use Twitter Ads, Promoted Accounts, or Promoted Trends to advertise to your optimal audience.
In addition to regular demographic targeting, Twitter offers more detailed options. Your audience research might have revealed characteristics about your target customer that you can put to use here. With Twitter's detailed targeting, you can make sure your ads reach users with interests, behaviors, and using keywords aligned with your findings.
To make the most of your Twitter ads, our post How to Use Twitter Ads: The Complete Guide for Business shares the following tips:
Introduce your business

and highlight your unique selling proposition so your audience wants to click, follow, and engage

Include a clear CTA

to increase follows, Retweets, and searches

Include cards

to add extra functionality like lead collection, app installs, and website previews

Customize your ads

based on your audience research
Instagram Advertising
One of Instagram's best features is their ad targeting options. Using your audience research, you can optimize your Instagram ads to better align with your target customers.
In addition to knowing your audience, our post Instagram Ads: The Complete Guide For Business shares the following best practices to keep in mind when creating and running an Instagram campaign:
Captivate with captions

designed for your target audience. Think about how your audience might react to certain tones and captions, and work from there.

Use hashtags

that are relevant to your target audience. Take note of hashtags other businesses in your industry use, and test them out.

Be consistent

so that your target audience can recognize your content immediately.
The audience research you worked so hard to collect is a waste if you don't know how to use it. Follow the above guide to get the most out of your valuable audience research and boost your business' bottom line.
Hootsuite has partnered with six social ad solutions so you can manage and optimize campaigns across multiple networks, including Facebook and Twitter.