Getty Set 35 Million Images Free, But Who Can Use Them?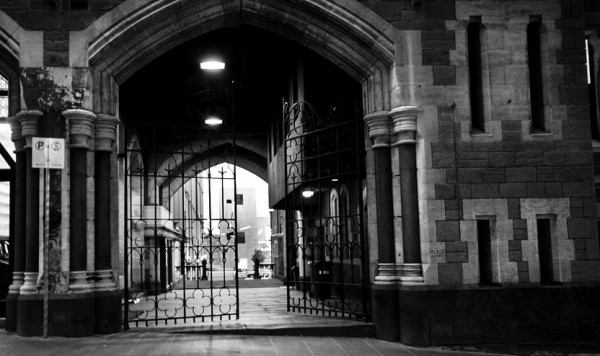 It was Christmas morning for creators the world over, as Getty Images announced that it would make 35 million photos and illustrations freely available for non-commercial usage. The collective response from digital publishers and bloggers was elation—the gates were thrown open to a treasure trove of high-quality images that had previously been guarded by a watermark and a notoriously litigious legal department. Content marketers, however, have been more circumspect. What exactly does "non-commercial" mean? If your blog and social media presence are part of your business, the policy remains ambiguous.
To understand who should use these images and for what, it's important to first understand what Getty is trying to do. The decision is a response to strong forces, both push and pull. The push, Craig Peters, a senior Getty business development executive told the British Journal of Photography, is that the images are already everywhere. Legitimately purchased and published images appear in image search results, watermark-free. "What we're finding is that the vast majority of infringement in this space happen with self publishers who typically don't know anything about copyright and licensing, and who simply don't have any budget to support their content needs," Peters explained.
Then there's the pull. The photos are being made available with a new embed feature. Embedded photos, like this great shot of a Eurasian Eagle-Owl, appear with Getty branding, Twitter and Tumblr buttons, a credit, and a button that produces another embed code. Click the image and you're sent to a page where you can buy it. As the content proliferates far and wide throughout the social web, so too does the link, the brand, and the photographer's credit. If you want to modify the image, get a higher resolution version, or use it without the attached bar, you have to pay for it. This embrace of the sharing ethos that now pervades online life may well sell more photos.
If the new embed policy doesn't sell more photos, however, there's another revenue option Getty could consider. "We've seen what YouTube's done with monetizing their embed capabilities," Peters said, suggesting that ads of one form or another could appear in the embed bar. Getty knows that its content is everywhere, and has understood that copyright infringement would be nearly impossible to stop since the advent of the right-click button. What's remarkable about yesterday's decision is that it's taken them so long to realize that suing people isn't the only way to extract revenue from those who don't want to pay for photos.
By learning to share, Getty is learning what content and social media marketers have understood for many years: the more a piece of great content is shared, the greater the value it returns to its owner and creator, not the other way around. So now that we're all on the same page, Getty, how do we avoid getting a call from your lawyers? The most detailed explanation we've seen so far was emailed to GeekWire by a Getty spokesperson:
"Embedded Getty Images content may be used only for editorial, non commercial purposes (meaning relating to events that are newsworthy or of public interest). If the use promotes a company, product or service, the users will need to purchase a license. If not, they can use the embedded content so long as they are happy to use it in the embed frame and functionality.

The presence of ads on a site doesn't automatically make use of an embedded image on that site a commercial use. Think about sites like CNN.com or any online newspapers or magazines which support editorial content with site ads. The key attribute in classifying use as commercial is whether the image is used to promote a business, goods or services, or to advertise something.  If not, it is a non-commercial use. Likewise, corporate blogs would be treated as editorial/non-commercial unless the image is directly being used to sell or promote their products or services."
As always, the sticking point is the interpretation of the word "commercial." At HootSuite, our blog and our social media channels are an essential part of our marketing strategy and our identity as a business. Our blog covers our products and our "commercial" activities, but also a wide range of other things that have only a loose connection to the business of social media management. Last week we published an illustrated poem in the style of Dr. Seuss to recognize the late childrens' book creator's birthday. Is that "commercial" content?
Until we hear more from Getty about how they intend to treat content creators like us, we're left to parse their statements and figure it out for ourselves. For now, we will gratefully use and share their images as part of our editorial content. When we're announcing or promoting our products, services, or activities, we won't. Which works out just fine for us; it's unlikely they'll have a good shot of the #HootBus anyway. On Monday, we'll be parking it outside Getty's Bloggers' Breakfast at SXSW, hoping to learn more.