Show us your Owls ~ Send Us Your Fan-Made HootSuite Videos
Lifestyles of the Owls and Famous
At HootSuite Headquarters, nothing makes our days better than expressions of owl fanship. We're always impressed with the contributions HootSuite enthusiasts make to the culture and we get pretty excited when we see the great stuff you create. From videos to tweets to postcards, we check it all out and share the best bits with the community.
She's so Suite
Today we're pleased to share with you a new video from HootSuite super-fan Nicole Yeary (follow her @nicoleyeary). A little while back, Nicole surprised us with a funky, styley tribute to HootSuite 5 with five reasons why she digs the dashboard. This time around, she built upon Owly's international foray in the spring by taking Owly on another worldwide voyage.
In this episode, the parliament of owls gets a little outta hand with hoot-ups and festivals in far-flung locales in The LifeStyles of Famous Owls: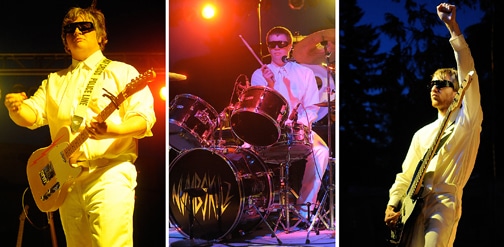 The tune is "Lifestyles of the Rich and Famous" by the Numbskulz from the tiny town of Pe Ell, Washington. We were so psyched that we sent her (and the Numbskulz)  HootSuite T-Shirts and big fat Hootkits for their efforts.
Nicole is a HootSuite Certified Pro and a HootSuite University Alumni — not to mention she's the inspiration behind our call for more fab fan-made videos.
Share the Owls
You want in? Be like Nicole and celebrate Mobile Fest and owl freedom in all its forms. Join the flock that's already making great videos for our HootSuite fan playlist on YouTube.
We currently have over 150 videos and counting, with 15 videos posted this week alone — including reviews and tutorials about the newly released BlackBerry, iPhone and Android apps — all that's missing is your vid!
So post your wise tutorials, clever hacks, and hidden features you've found, plus stories of social media success… or take your favorite owl(s) out for some fun.
Have a blast, use the owl images to make something awesome (3D skills anyone?) and share it with all of us by tagging them as "hootsuite" in YouTube, Vimeo, or Blip. We'll feature our favorites at on the HootSuite blog, and if your vid catches our fancy, you'll receive the admiration of your peers… and we'll likely send you collectible Owly stuff.
Lights, cameras, owls… It's time to get rolling HootSuite fans. We'll be watching!