How HootSuite helps your images go viral
If a picture is worth a thousand words, it deserves at least a comment or three. A few weeks ago HootSuite unveiled image sharing and file uploading. (See post
here
). As of today, HootSuite now allows you to comment on any shared picture or uploaded document; not only that, but now you can attach photos or documents to your comments.
All comments you leave are tweeted out to your Twitter stream, with a link back to the original image or document.  Any photos or documents that are attached as comments will generate their own ow.ly link, so you can comment on those as well.
What's really cool? If an image or document is attached as a comment, it will show "This is a reply to an image by @username" at the top of the ow.ly page.
To manage your files and comments, simply sign in to ow.ly with your Twitter login. Comments can be up to 300 characters on ow.ly. When sent to Twitter, your message will be truncated to 140 characters, and will include a link to the original comment.
Why is this so exciting? Because this feature has massive potential to greatly increase the viral activity of any image shared or file uploaded.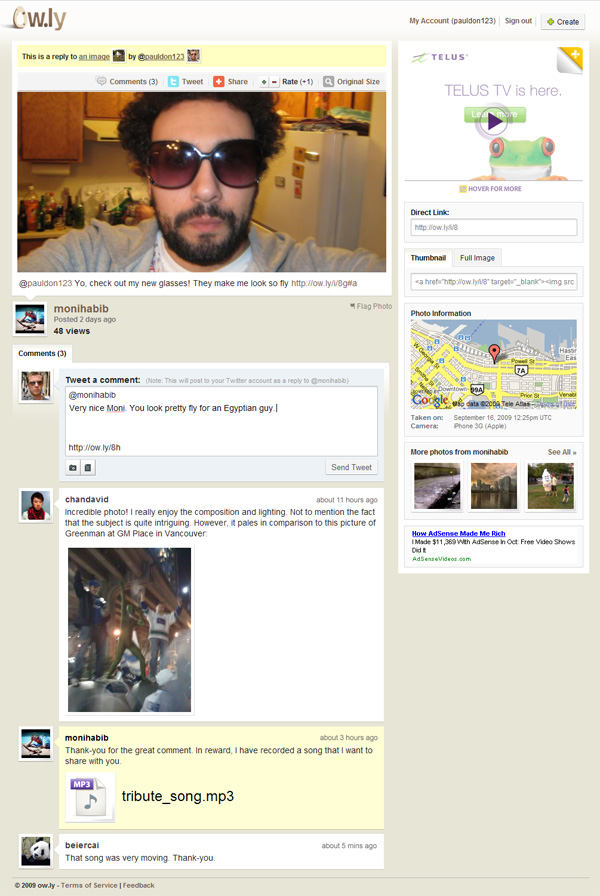 A closer look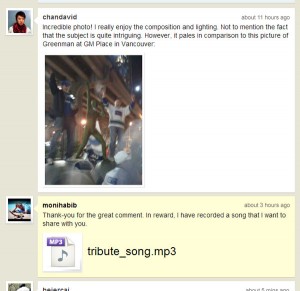 Let the comments fly!