LinkedIn Releases Showcase Pages
It's been several years since LinkedIn announced its Company Pages, introducing a place where companies can raise awareness for their brand, promote career opportunities and educate potential customers on products and services. For many users, the best way to stay up to date on updated content and career opportunities is to follow the companies they are excited about. But what happens when a company has different brands and products? Many times large businesses have products that are targeted specifically for other companies, while other products target an individual. This is now no longer a problem.
Today, LinkedIn releases Showcase Pages, allowing members to be able to follow the specific brands and products they are most passionate about.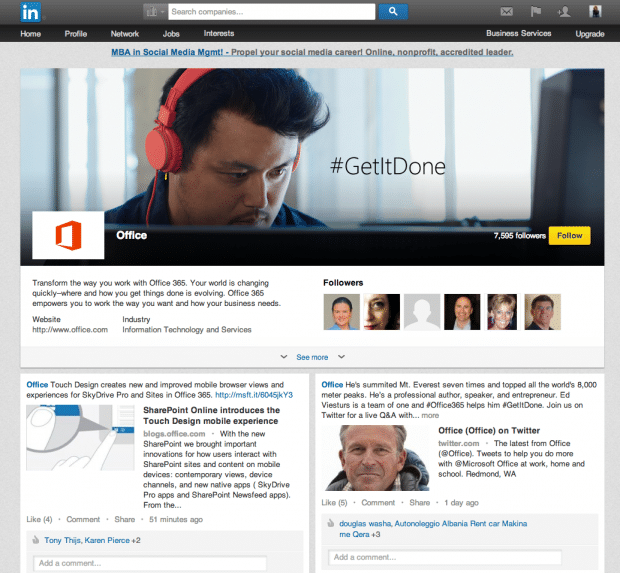 Showcase Pages are pages committed to one aspect of a company's business. They allow companies to highlight a certain facet of their business and build relationships with the right audience. By visiting a Showcase page, LinkedIn members will be able to quickly find out the latest content on a certain product and will be able to "Follow" a Showcase Page like they would a Company.
As a Company Page administrator, this is a great place to establish brand loyalty with your customers as well as a place to begin attracting new ones. LinkedIn Showcase Pages provide the perfect platform to create lasting relationships between customers and brands.
Creating the company's Showcase Page couldn't get any easier. Here's the play-by-play: First, determine the business areas of your organization that needs a Showcase Page. Then go to the "Edit" dropdown menu and select "Create a Showcase Page." Once created, you can start sharing content from your page! Showcase Pages also give you the opportunity to check out your performance with their analytic tools.
If you don't see the Showcase Page option right now, don't worry. LinkedIn will be releasing this new feature globally over the next few days, so keep an eye out! Boost your LinkedIn Strategy by trying HootSuite Pro for FREE for 30 Days!