This morning, like most days, I started my workday with a chat about the weather—sun, rain, temperature, all the usual stuff. Except today was a little different, because of who I was chatting to.
His name is Poncho and he's a cat. A weathercat, to be specific.
He's also a bot.
Poncho on Facebook MessengerYou're at work, which means you're on Facebook. Which means we should chat on Messenger. Let's chat! http://bit.ly/PonchoBot

Posted by Hi Poncho on Wednesday, 13 April 2016
At their F8 2016 Conference on April 12, Facebook launched the Messenger Platform, complete with chatbots.
While we've been hearing about chatbots on Facebook for a few months now—primarily in regards to the launch of early Messenger-based chatbots from partners such as Uber and KLM Royal Dutch Airlines—many are still wondering just what bots are and what they do.
A bot is simply a piece of software that automates simple tasks, like ordering food. Chatbots are a type of bot that live in messaging apps (like Facebook Messenger) and use artificial intelligence to perform tasks via simulated conversation. These exchanges typically include a series of options presented by the bot. In a nutshell, chatbots facilitate "choose your own adventure" style interactions.
In a blog post about F8 2016 announcements, Facebook explained bots for Messenger: "As part of the new Messenger Platform, bots can provide anything from automated subscription content like weather and traffic updates, to customized communications like receipts, shipping notifications, and live automated messages—all by interacting directly with the people who want to get them. The Messenger Send/Receive API will support not only sending and receiving text, but also images and interactive rich bubbles containing multiple calls-to-action."
Clearly Facebook believes chatbots are the next big thing. What does that mean for Facebook users—and for marketers?
Why will people use chatbots?
Because they're already using Facebook Messenger
Facebook's new chatbots do something for users that regular apps don't: they reach them where they already are. A user simply has to type the name of a bot they want to use into the Facebook Messenger search bar and open a chat window. This is a far lower barrier to use than having users find and download an app from the app store.
Unlike many branded apps, people use Facebook Messenger. A lot. The app has 900 million monthly active users users. It is, in fact, the third highest-ranked app in terms of usage (time spend in app)—sitting just after Facebook and WhatsApp and just ahead of Instagram, all of which are owned by Facebook—and the 10th highest in terms of frequency (number of times users open the app), lagging behind several popular next-gen chat apps, such as WeChat.

The Facebook Developer blog explained that the new Messenger Platform would provide: "Expanded access to the Messenger platform by giving you the ability to reach your customers where they already are with a new send and receive API. You will be able to build a custom bot in Messenger, providing anything from customer service to rich, interactive experiences such as automated responses or spawning a search."
Every month, 1 billion messages are sent between people on Messenger and Businesses and Pages. Chatbots simplify that process. The potential uses for brands are immense.
Chatbots are easy to find and use
Plus, Facebook aims to solve the issue of discovery that plagued the app ecosystem by "piggybacking onto the existing user flows of the mobile web." Fast Company's Cliff Kuang predicts that chatbots could become the new Like button: "There will be new plugins that companies can add to their websites, which will fire up their chatbots in Messenger. There will also be codes that business can slap onto stickers in their real life spaces—much like Kik does—which will allow patrons to fire up chatbots on the spot. Both Facebook Newsfeed and SMS messages will now have a prompt letting you continue a thread inside of Messenger."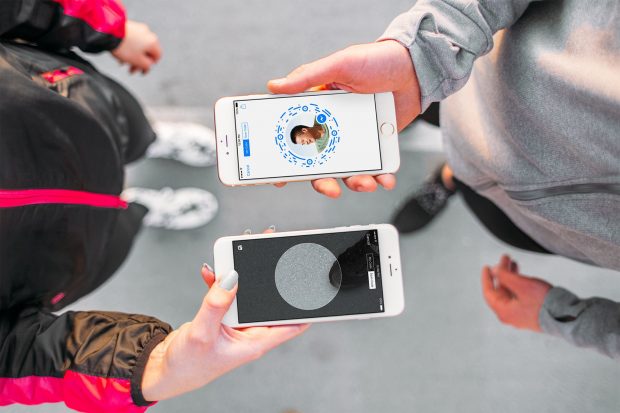 Chatbots feature intuitive design
According to Fast Company, Facebook set four design guidelines that all bots should adhere to:
Bots should be conversational.
Bots should use a natural tone of voice.
Bots should reply using short, pithy responses.
Bot responses should be "paced quickly, but not so quickly that the bot is oppressively present—like a chat partner hanging on your every word and expecting just as quick of a response."
And it'll only improve with time. (At least, that's the plan.)
David Marcus, vice president of messaging products at Facebook, explained to Fast Company that the AI will get better as the bots absorb data about the things people say and the questions they ask. Fast Company wrote: "Over time, according to Marcus, this mix of natural language chat and tappable bubbles will yield a chatbot UX that feels increasingly fluid and intuitive."
Choose your own adventure
Thinking of giving bots a try? In addition to Poncho the weathercat, Engadget put together a list of all the Facebook Messenger bots. Some of the ones that are currently live include:
CNN
Wall Street Journal
1-800-Flowers
The list also included bots that had been announced but that were not yet available.
Keep up with all the latest and greatest in social media news by using Hootsuite to organize all the accounts you follow. Try it free today!