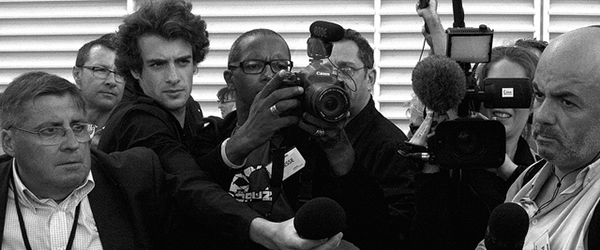 Monetizing Social Media for TV and Radio Brands: Frameworks and Best Practices
Brands that are part of the Media and Entertainment industry usually don't need to chase engagement.
Instead, the challenge for TV and Radio brands is how to monetize both back catalogue and current content—in a way that's secure, efficient and has an impact on broadcast tune-in.
This toolkit features social media frameworks and best practices for monetizing social media, and it includes:
Simplify and Secure Your Social Media: 6 Tactics for Media and Entertainment Brands: 6 practical tactics to help you better consolidate your social media activity, including actionable steps to create more efficient and impactful social media programs.
See It in Action – Hootsuite Solutions Tour for Media & Entertainment: How you can exercise control over your media properties while empowering your teams and fans to generate content and better engage with your brand.
Guide – The Social Station: 7 Ways TV and Radio Networks Can Increase Tune-in and Monetize Social Audiences: Learn how to increase the reach of current content, better monetize social traffic, and drive additional revenue from advertisers.
ARTE TV Network Case Study: Insights into how it's possible to use social media to generate significant engagement and increased viewership for broadcasts.
Want more?
Learn how you can put a strong social strategy in place—one that takes into account your audience, existing processes, and stakeholders—in our webinar with guests SpikeTV and Channel 4.