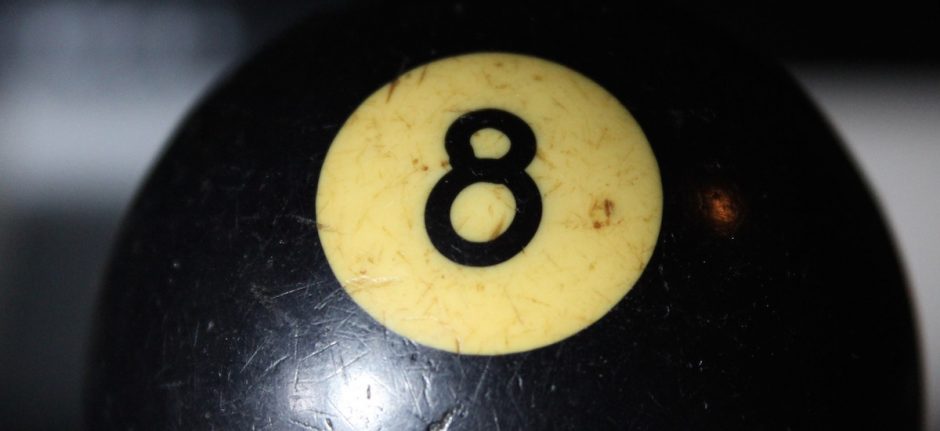 10 Pinterest Accounts That Will Make You a Better Social Media Marketer
If you've ever been pregnant or witness to somebody expecting a baby, you know that everybody else suddenly becomes an expert on parenthood. "Don't use disposable diapers! Let them cry it out! A baby is more than just a prop for your Instagram photos!" Just like the flood of unsolicited advice a pregnant person will be bombarded with, it seems that most people—qualified or not—will dole out social media advice at the mere mention of the topic.
To better equip yourself against these types of social media preachers, you should seek out social media advice from strong and reliable sources. When your local chatty Cathy gives you a sermon on why it doesn't matter what time you post on social media, you can serve her with some cold, hard facts.
While you might not immediately think of it as a resource for this type of content, Pinterest is a goldmine of expert social media advice. Instead of suggesting you sift through hundreds of cold brew coffee recipes to find this social media advice on Pinterest, we've found the best Pinterest users and boards to follow. This is advice you're going to want—no unsolicited parenting input in sight.
Where to find the best social media advice on Pinterest
Peg Fitzpatrick is a leader in the social media industry and a must-follow user on Pinterest. She has over 16,000 Pins divided into 109 boards, so chances are if you have a social media or content marketing question it can be answered through one of Peg's boards. Some of her boards include:
Jamie Delaine Watson is a social media blogger whose Pinterest boards contain a balanced mix of professional social media advice and personal interest content. With over 25,000 Pinterest followers, Delaine Watson has built a solid online following due to her carefully curated resources. Her Pinterest boards include social media tips, photography tips, blogging tips, links to her own blog posts, and workspace inspiration.
Caitlin Bacher helps build social media strategies for bloggers and small business owners, and her Pinterest boards share this knowledge. They are organized to reflect Bacher's clean and colorful brand; each board's cover photo features simple title text. She offers business tips, social media tips, blogging tips, tips for "infopreneurs," and much more.
We couldn't write this list without including the content we at Hootsuite are proud to share on Pinterest. Our Pinterest account organizes the abundance of resources and knowledge we have created alongside others that we've found valuable. Some of our top boards include:
Education and Enablement—training, best practices, and resources for those seeking social media knowledge
Best Practices & Trends—social media best practices, tips, trends, and other helpful resources
Socially Inspired—insights and quotes from leaders in digital marketing, social media, community building, and inspiration
Think Creative Collective helps business owners, entrepreneurs, and bloggers grow their brands. The people behind the company let their personalities and social media-savvy skills shine through in their Pinterest content. With bright colors and simple, well-organized content, some of their boards include advice on blogging, social media, building email lists, starting an online business, and getting organized.  Think Creative Collective makes the discovery of valuable social media advice a true treat.
Social Media Examiner is a great go-to for social media advice, and their Pinterest board is no different. Follow them for Pins and links to their articles, social media marketing podcasts, blog posts, and boards specific to Facebook, Twitter, LinkedIn, Pinterest, Instagram, and Google+. You'll also find a board containing helpful social media tools, infographics, and blogging tips and tricks.
Social Media Today has 51,000 Pinterest followers and 34 boards boasting almost 9,000 Pins on topics such as social media marketing (including boards dedicated to each specific platform), SEO, mobile marketing, branding, advertising, analytics, and much more.
Mari Smith is a social media thought leader, Facebook expert, and author. Her Pinterest account contains carefully organized social media advice, including boards on Facebook marketing, social media infographics, Twitter tools, social media news, and video marketing tips. Smith pins articles of interest to her, so you can take note of the kinds of things on her radar (that should probably be on your radar, too).
Beth Kanter is an expert in nonprofit social media marketing, as the author of "The Networked Nonprofit" and her Pinterest boards cater to this industry. She provides information on nonprofit analytics, social media research and data, global internet habits (for international nonprofits), mindful and sensitive social media use, crowdfunding, nonprofit marketing infographics, and inspirational content. If you are running social media strategy for a nonprofit, this is definitely a Pinterest board you won't want to ignore.
GCFLearnFree is a resource offering over 1,000 lessons, videos, and interactive educational content for free. While their Pinterest account isn't solely dedicated to social media, they do have a number of social media and content marketing boards that are definitely worth checking out—just ask their 113,000 followers. These include:
Social Media Trends—tips on growing your Snapchat audience, writing tools for social media marketers, etc.
Social Media Marketing Tips—Pins such as "The Anatomy of an Effective Instagram Caption," "5 Ultimate Ways to Increase Social with Psychology," and "The Non-Scary Guide to Your First Periscope."
While perhaps not the first place you'd think to find social media advice, Pinterest is a valuable resource when you're looking to improve your social media game.
You can use the Tailwind for Pinterest app in the Hootsuite App Directory to schedule Pins and manage your Pinterest presence. Install the free app today!