The Results Are In, Top 5 Plush Owly Contest Winners
HootSuite's Plush Owly contest officially ended on October 16th, 2013. We were astounded by the thoughtful and creative submissions we received from fans all over the world. With 150+ participants across 11 different countries, it was a difficult decision to make.
Nevertheless, the results are in and here are our top five favourites.
#HootFly Online Game
Created by Marianna Guglielmino, #HootFly is an interactive online game where you fly HootSuite's mascot Owly through a minefield of Twitter birds. Be careful not to hit them and let us know your high score by taking a screenshot and tweeting us @HootClub.
Marianna earns a spot in the top five due to the thoughtful time, creativity and passion she put into her submission. Thank you Marianna!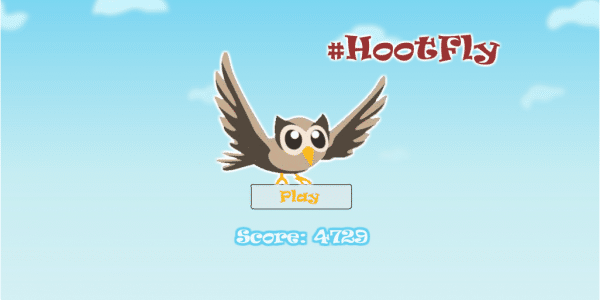 My Quest for a Plush Owly
A poem, written by Catherine Van Zuylen
Oh little Owly, I love you so
Seeing you always makes my heart glow
I wish I had my own plush to keep
So that I could hold you as as I sleep
Please little Owly, cuddly and cute
Put my home on your migration route
If you come fly to San Francisco
I'll be so happy, I might disco.
HootSuite's the app that I love to use
To post to Twitter and Facebook too.
Scheduling helps me manage the flow
Mobile is awesome when on the go.
Security's great – glad we have that!
Conversations allow us to chat.
So many features in great array…
But a plush Owly would make my day.
Handmade Knitted BonOwly
Created by Bonnie Zink, Knitted BonOwly was handmade with love:
"I cast on this Owly to honour my favourite social media management tool, HootSuite. Owly is a very popular mascot and a fun knit."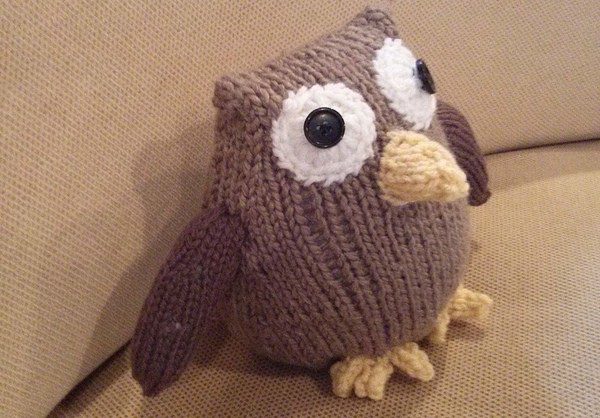 Handmade Owly Keychain
Submitted by Javi Guembe, created by his wife, this handmade Owly keychain shows some impressive skill and creativity. Thanks for your submission!
A Short Film For HootSuite
In a video chronicling his love of HootSuite, Steve Sidi has created a creative and fun video and takes home one of our top entries!

Thanks to everyone who participated. We received entries from all over the globe and announced the 100 winners via Twitter.
Didn't win this time? Keep your eyes on our Twitter for more chances to win and don't forget to try HootSuite for free now.