Retail is a Social Business Webinar: Featuring HootSuite VP Marketing, Ben Watson
The retail industry marketing has tremendous potential with social media: it is an inherently social business. Customers interact with brand representatives publicly every day, and across increasingly varied platforms. It provides retailers the opportunity to work with their audience to come to intuitive marketing decisions.
And while there is tremendous opportunity for success, there is also the opportunity for unexpected backlash. The recent PR firestorms surrounding a popular UK-based music retailer and US restaurant chain, are very telling of this brave new social world – providing excellent support for the importance of setting up a social media plan.

Join HootSuite VP Marketing, Ben Watson, on February 20th at 11AM PST to discuss retail opportunities and pitfalls for social. Using real business cases and market research, Ben will clear up myths and share proven steps for finding social media success.
Learn about:
Prioritizing your social objectives and how to measure success.
3 tools to prioritize for success.
5 proven steps for getting started.
Market research on retail in social.
How to pick your team.
Winning and losing strategies.
Organizing for success in social media.
Social media has created an environment where sales and marketing play to an audience that has enormous leveraging power. Thoughtful engagement and excellent service are no longer signs of exceptional service: they are the expectation of a business' online presence.
Whether you're a large enterprise, restaurant, small business, franchise chain, or mom and pops, join HootSuite on February 20th at 11AM PST and learn to make the most of your social media efforts.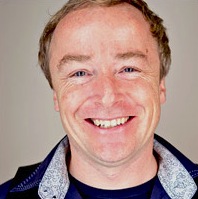 Ben Watson is the VP of Marketing where he is focused on marketing technology and the agile delivery of a platform for customer success. Formerly a principal customer experience strategist in the digital marketing space at Adobe, he was responsible for working across the Adobe organization to optimize the enterprise customer journey and define Adobe's industry leading customer experience platform.