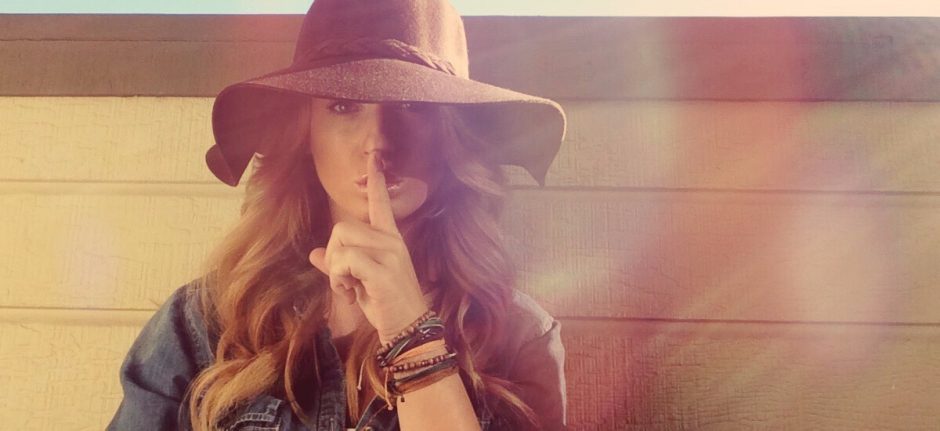 Silent Video: How to Optimize Facebook Video to Play Without Sound
With more than a billion video views on Facebook every day, it's clear that Facebook video is a key part of daily life for social media users. If you're creating videos to help promote your brand, there's one key strategy you need to keep in mind: scripting for silence.

Bonus: Download a free guide that teaches you how to turn Facebook traffic into sales in four simple steps using Hootsuite.
Why silent video rules on Facebook
For a while, videos in the mobile Facebook News Feed played with the sound turned off by default, and users had to tap the silent video clips to get sound—but no more. In February, Facebook decided that videos would automatically play with sound on mobile devices, as long as the volume on the device is turned on. This change has been rolling out gradually since the announcement was made.
When silent autoplay was the default, 85 percent of videos were watched with the sound off. It's not clear yet how the change to autoplay with sound will impact that figure, but it is clear that you can't assume the new policy means users will hear your audio track.
Users have the choice to turn autoplay sound off for all videos within their Facebook settings. And with publications well outside the social media space—think the Telegraph newspaper, Time magazine, and even Cosmopolitan—publishing articles on how to turn autoplay sound off, you can bet plenty of people will be choosing to continue their News Feed browsing in sweet, sweet silence.
For the record, if you want your own Facebook feed to remain sound-free, just go to Settings and toggle Videos in News Feed Start With Sound to off. Or just put your phone in silent mode: anyone whose phone is set to silent will also see silent video clips by default.
Facebook's own data highlights why you might not want to overdo it in the audio department: 80 percent of people will actually have a negative reaction to a mobile ad that plays loud sound when they're not expecting it—and the last thing you want is to spend money on advertising only to have people think less of your brand.
Creating videos that work with or without sound gives users choice about how they interact with your videos, so your message can speak volumes to all those who view it, whether they actually hear it or not.
Silent video ideas to optimize social video
Here are some key strategies to help you craft great Facebook videos for the silent environment.
Plan ahead and tweak your script
Rather than shoot on the fly, you'll need to plan ahead when shooting videos that work without sound. Think about exactly what story you want to tell, and distill your key message down to its most visual elements.
If you need to incorporate some language to get your point across, think about how best to do so in a video without sound. Will you use captions? Short snippets of text onscreen? Make sure you allow visual room in your shots so you can include this text without competing with your visual imagery.
On that note…
Think about adding text
Whether it's captions, text overlay, subtitles, or some other creative way of including language, incorporating text lets you use words even without using speech. Keep in mind that Facebook's internal testing showed that captioned video ads were watched an average of 12 percent longer than un-captioned ads.
Focus on engaging visuals
In video without sound, you've got to capture attention using only what's seen onscreen—and keep in mind that screen might be very small, since 65 percent of Facebook video views happen on mobile devices.
A talking head just won't do, even if you provide full subtitles. Think about ways you can capture attention with color, movement, or other powerful imagery that draws viewers in and keeps them from scrolling along.
Add music or sound effects
Why would you want to add music or sound effects to a video specifically designed to work without sound? The fact is that some people will see your video with sound, especially since the recent changes to Facebook's autoplay policy. If there's simply no soundtrack at all, your video will get lost—or worse, make viewers think there's something wrong with their speakers. Add in some music or playful sound effects to emphasize your message for those who literally want to hear what your video is all about.
Brands that are producing great silent social videos
For inspiration, let's take a look at some silent video ideas from brands that are getting video without sound very, very right.
BuzzFeed's Tasty
The short video recipes BuzzFeed shares on its various Tasty channels are hugely popular—the main Tasty Facebook page alone has more than 84 million Likes. The silent video clips show all the steps required to complete the recipe, and short text overlays list the ingredients used in the video. No sound is required to understand exactly how tasty your next meal or snack could be.
Netflix
How do you create a trailer for a TV series or movie without a powerful voiceover, attention-grabbing sound effects, or even any audible dialogue? Netflix has the formula nailed, using a mix of captions and other onscreen text in combination with fast-moving visuals to create trailer videos that draw the viewer in with or without sound.
Lowe's
The home-improvement store's time-lapse videos require no sound to get viewers motivated about completing projects in their houses and gardens. The specific directions are provided on the Lowe's website, so the videos just need to get viewers keen enough about a project to click through and learn more.
Hotels.com
Hotels.com decided to acknowledge and embrace the limitations of silent video with a campaign specifically designed to be viewed sound-free. The campaign got 5 million views in its first three weeks online, and five times the average engagement for the brand. It won the 2016 Shorty Award for Best Use of Facebook.
Huggies
For its "Hug the Mess" campaign, Huggies created a series of videos showcasing the trouble that kids can get up to—and how their wipes can help clean up the mess. Since there's no dialogue, no captions are required, and the viewer knows exactly what's going on without a single word being said.
Squatty Potty
You say you want compelling visuals? How about a unicorn pooping rainbow-colored ice cream (yep, this one might is a bit NSFW)? There's a reason the Squatty Potty Facebook video has more than 114 million views—it's virtually impossible to look away.
This one's a bit different because the video involves quite a lot of talking, so there are captions throughout—and it's true that the video wouldn't make sense without them. But the sheer eye-popping, mind-bending nature of the video is sure to draw in viewers even if they can't hear the prince's dulcet tones, making this an example of how even a video that requires dialogue can work in the silent environment if it captures viewers' attention right off the bat.
Best tools for creating silent video clips
So, now that you're convinced you should be optimizing Facebook videos for no sound, how do you actually make that happen?
If your video contains speech, your best bet is to use Facebook's automated captions tool. The tool will generate a set of caption that appears overlaid on your video. You can preview the captions to ensure they're correct, and make any necessary edits before the captions go live. You can also manually upload your own captions using an .srt file.
Other popular apps designed specifically to add text to videos include:
Vont: Choose from more than 400 fonts and make custom edits to text size, color, angle, spacing, and more. Available in English, Chinese, and Japanese.
Price: Free
Gravie: Add text, overlay graphics, and clip art to your videos to convey more than words alone can say.
Price: $1.99
Text on Video Square: Choose from more than 100 fonts and make custom edits to font size, alignment, and spacing.
Price: Free
For more free and inexpensive tools that can help you add text to your video—or just create videos that are visually compelling enough to make an impact without sound—check out the eight apps and desktop programs listed in our Social Video Toolkit.
Note: If you're using tools other than Facebook's automated captions to add text to your video, and you plan to use the video in an ad, you need to be careful when selecting your thumbnail image. If your thumbnail is 20 percent or more text, it will get "less or no delivery at all" based on Facebook's ad guidelines.
Make sure your thumbnail shows a compelling image rather than a frame of text. And keep in mind that this rule is for your own good, since Facebook research shows people respond best to ads with minimal text on the initial image.
And just to wrap up, here's one more example of a silent Facebook video from a brand that has the concept nailed. Sure, we may be biased in saying that—but look: puppies!