Social Media Day Update ~ Celebrate with HootSuite Tune-ups
June 30th is Social Media Day — some cities have even made an official proclamation — and the folks at Mashable are hosting a barrage of worldwide events to celebrate and educate about the ways social web tools have revolutionized the way we share, communicate and engage with companies, government and friends.
Instead of planning a parade, HootSuite is celebrating with a release with a handful of fixes, tools to make your social media day more socially pleasing.
Tune-ups
In response to all the feedback and enthusiasm to last week's HootSuite 5 release, we've made a few of the new tools a wee bit better — plus thwarted a few anomalies for a better experience.
Facebook Walls and Status: Facebook updates without links will post to both your Facebook Status and Wall, while messages with linked media will post only to your Facebook Wall along with thumbnail (help)
ReTweet Choice: Choosing default ReTweet style is a bit handier now with a pop-up window allowing you to choose whether you prefer "Old Skool" or "Twitter native" style re-broadcasts (help)
Quicker Scheduling: We've removed a mouse click from message scheduling — now simply choose the date on the calendar and click the button to queue your message to go anytime (help)
Security Migration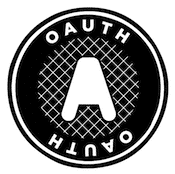 With many networks and services manageable from within HootSuite, information security is of top importance. With this in mind, next time you login to HootSuite, you'll be migrated to OAuth security which is:
"An open protocol to allow secure API authorization in a simple and standard method from desktop and web applications."
The process will be largely invisible to you and will make connecting to additional services easier — as well as keeping login information more secure.
Further, this move keeps us in step with Twitter's evolving security protocols which are changing to OAuth exclusively in the coming days. There should be no action required and your part but we wanted you to know what's up.
Coming Next
So we've knocked the top few most requested features in the Feedback Channel (including Native RTs and Facebook Media previews) and now are working on a few more stellar tools for your arsenal.
Here's what on tap in the coming weeks:
HootSuite Blackberry — We know you can't wait and it's getting close — we're making it great to be worthy of the Owl and Blackberry's passionate users
Short Owly Pro URLs — HootSuite's custom URL shortening service is in secret private beta and working great! Get on the list for your chance to get shorter
HootSuite iPad — Those who bought 'em, love 'em and we're making an all-new tool for Apple's popular tablet rather than a hacked iPhone or web app
HootSuite iPhone — A batch of new features will make users of the magically translating, updating, statistics-gathering mobile genius machine even happier
Fixes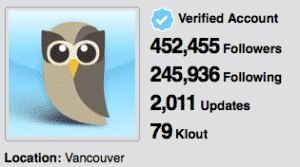 Life in the browser can get tricky with so many different versions and varieties. As such, a number of anomalies popped up which are now hammered down for better performance (BTW, check out this post about which browsers work best with HootSuite).
These refinements include:
Search result columns in IE 7 & 8 are no longer mixed up
Deleted DMs are now completely deleted
Klout influence scores are now displayed in bios
Help
Some some users have reported veeerrrryyy slow performance — we continuing to monitor these reports and request you first do a hard refresh (CTRL+F5) and then try a different browser for trouble shooting. Still something amiss? Please submit a ticket at the Help Desk after searching for an answer to your conundrum.
We monitor all the mentions of HootSuite on Twitter and tend to the HootSuite Facebook page with great pleasure. However, the best place to go for help is the Help Desk. There are hundreds of articles to both assist you and apprise you of known issues. Still haven't found what you are looking for? Submit a ticket if there is something we missed.
Feature requests are an important part of our community and tool evolution — we love hearing them but request that you share with others by posting at Feedback Channel. This allow others to vote ideas up and helps us gauge interest in new tools.