LinkedIn has released major new features for Company Pages: Post Templates, Link Stickers, Pinned Comments, and Page Commitments. But are they actually what LinkedIn users are looking for? 
Here is a quick overview of the new features and how to use them on your Company Page:
Post Templates
These templates were previously only available to select users on the LinkedIn mobile app, but now they are available to everyone.
Simply tap the new "use template" button that is in the post menu when creating a new post and you can access a library of professionally designed posts to customize.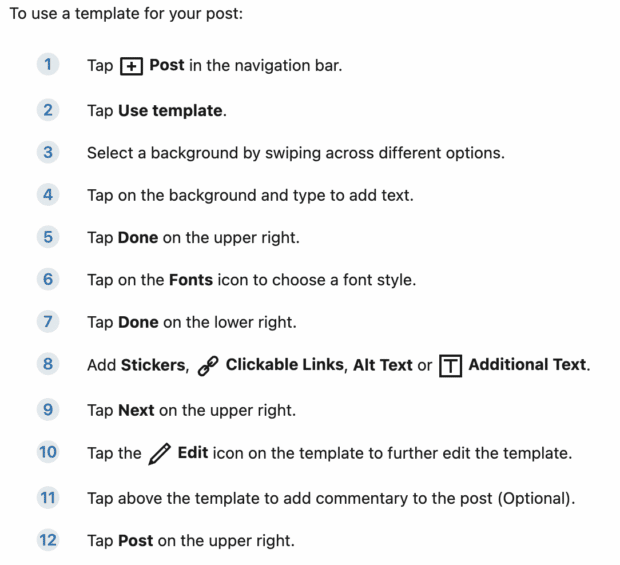 According to LinkedIn, these templates will make creating "engaging, actionable LinkedIn content easier than ever".
Just pick the template that matches the theme of your post, add in your own text, and the next post for your Company Page is ready to go.
Clickable Links
Another feature that is making its official debut after a round of limited user testing on the LinkedIn App, these "link stickers" will look familiar to anyone who also spends time on Instagram.
Clickable links allow you to link to content off of LinkedIn with "a visual call-to-action button" that can be placed on the visual section of a post.
This means no need to stick urls into your copy and should make it easier to drive traffic from Company Pages to blogs, landing pages, event pages, or anywhere else users want to send their audience.
To stick a clickable link to your post, just select the link icon and add the display text and url. Once that is done, simply drag the sticker where you want it to appear on the post.
Pinned Comments
Users can now pin comments to the top of the comment section on posts. According to LinkedIn, this will allow brands to "guide the conversation you want to see on any of your brand's posts."
This feature is useful for highlighting frequently asked questions, maintaining ongoing conversations with the community, shining a spotlight on members of the community, or just making sure the most engaging responses are kept at the top to further drive engagement.
Page Commitments
This brand-new feature is designed specifically to allow businesses to showcase their values to prospective clients, partners, and prospective employees.
"You can include up to five commitments in your featured commitments section, such as
Diversity, equity, and inclusion

Career growth and learning,

Work-life balance

Social impact

Environmental sustainability"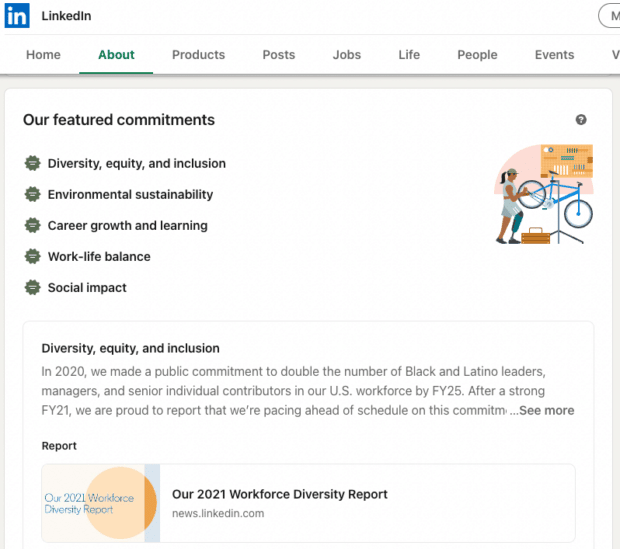 Once the commitments are selected they will be displayed in the About section of the Company Page. Under each value you can add content (videos, certifications, articles, reports, etc.) that showcase your organization's commitment.
These new features showcase LinkedIn's commitment to improving user engagement on the network, which is good news for job seekers and social media marketers alike. Even if some of these features have been available on other platforms for quite some time.
The only potential miss here could be the Content Templates. Due to their fairly limited customization options, organizations that have strict branding guidelines may not be able to get posts 100% on-brand.
More customization options and templates could be on the way, but for now, we will have to wait and see if the templates provide enough customization for brands to actually use them.
For more LinkedIn strategies, tactics, and updates, check out the articles below: