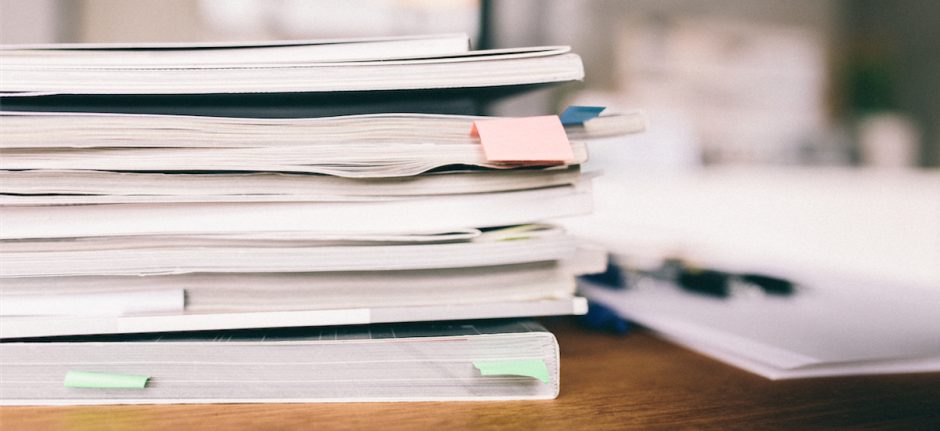 Using Pinterest for Business: Secrets from Top Bloggers
Have you ever been sitting home alone on a Saturday night and had the sinking feeling that you're missing out on a big party somewhere? If you're not on Pinterest, you are.
Because many people think of the pin-board style site as a destination for recipes and scrapbooking projects (it is, and they're great), most businesses are still failing to see the intrinsic value of Pinterest. I recently realized just how important Pinterest can be to the growth of brands after recently attending an event featuring the sisters behind the popular lifestyle blog, Treasures and Travels,. They shared that Pinterest it the number one driver of traffic to their site besides native visits—a simple fact that draws attention to the huge opportunities Pinterest allows businesses big and small.
Speaking to this, a recent Rivalfox survey found that the average Pin (the Pinterest equivalent of a post) is 100 times more shareable and spreadable than the average Tweet and that the average Pin drives between two and six unique page views.
To gain insights from those who are seeing such impressive results from Pinterest, we asked top bloggers to share their best tips and knowledge they've gained using the platform as a way of driving traffic.
Pin-sight from the pros
Pro tip: Schedule Pins to post frequently throughout the day
Apartment Therapy is all about gorgeous images, which makes us a perfect fit for Pinterest, and it's how many people come to our site daily. We've found that scheduling our Pins to publish frequently throughout the day really helps maintain our presence on the social network, and ensure even our newest content gets seen and shared. Internally, Apartment Therapy editors use our Pinterest account as a visual archive of our best photos, and it's how we can easily snag the perfect lead image for an upcoming article.

Pro tip: Pin consistently and support other influencers through Pinterest
We Pin from our site every week and we Pin every image to ensure that it gets seen and picked up by others. Not everyone has the same interest in photography so we find this really important!
I [Jillian] still authentically Pin from Pinterest, and find that supporting other key influencers through Pinterest also helps build a great team. No matter what the holiday or what the theme, we also constantly search Pinterest for blog ideas and content.
Heather B. Armstrong,
Dooce
Pro tip: Compliment Pin-worthy blog content with an interesting feed
I get tons of blog traffic from a Pin linking to a post I wrote about my birth story with [my daughter] Marlo in 2009. It was a reader that actually pinned the post. So even though I haven't promoted much of my blog and social content on Pinterest, I know doing that can be as strong a traffic driver as having an interesting Pinterest feed.

Pro tip: Pin content from your site to a dedicated branded board
I use Pinterest in a variety of ways. Firstly, Pinterest is actually the largest traffic driver to sfgirlbybay.com, so I use it to Pin images from blog posts to my Sfgirlbybay Blogs board, which has about 450,000 followers. I also use a variety of private boards to curate ideas and images for future blog posts, ideas for a new site redesign I'm currently working on, and design projects I'm collaborating on with friends and colleagues. Lastly, I use it for pure eye candy inspiration daily, if not hourly.


Pro tip: Keep your blog top-of-mind 
From our recipes to interior design stories to entertaining, we're a very image-driven site, so Pinterest is a great way for new readers to discover camillestyles.com through all the images that are Pinned from our site. We try to create images for the blog with this in mind: vertically-oriented photos with brilliant color always perform best for us.


Earl Einarson and Jan Halvarson,
Poppytalk
Pro tip: Use long images
One tip that we think is important is to use long images.  We find images that are longer (for example, 700 pixels by 1,400 pixels) get more attention.  This is hard to do sometimes, but what we will do if an image isn't long enough to Pin on our site, is add on to the image in Photoshop or Illustrator and then Pin it. We often create and post these images on our site so others will Pin it as well.
Longer images increase repins, and in turn, more visits to the original image on our site.  Pinterest is by far our biggest referrer of traffic to our site.  With over 8 million followers on Pinterest, we try to also Pin only beautiful things.  If there's something we like that is useful but not necessarily nice looking, we will Pin it to our secret boards and not to our visible boards.

Pro tip: Build partnerships
We're all about partnerships here at The Muse, so when it comes to maximizing content on Pinterest we recommend partnering with a brand that has a similar demographic, but offers a different angle on content (that still appeals to your audience). For example, we partnered with our friends at Greatist and pinned their health content, while they pinned our career advice content. It's a win-win!

Pro tip: Stay true to your style
I began using Pinterest organically, not thinking about it as a work tool. I think that because my Pinterest page truly reflects my personal style and doesn't have another agenda is why I was able to gain a following there. I recommend that if you have a Pinterest account or are just starting to make sure to stay true to yourself, and people, brands and companies will discover you! For example, the posts that I see get the greatest engagement are hair! Everyone wants to see hair photos and tutorials.
I certainly get traffic to my website via Pinterest, and have worked with companies in Pinterest specific campaigns.

Pro tip: Add your username to your Pinterest captions and pay attention to analytics
When it comes to creating an interesting and engaging Pinterest account, paying attention to presentation is one of my biggest tips. I change out my board covers about twice a year (or more), to keep them updated with eye-catching shots that really encapsulate what that board is all about. I also like to make sure my boards feel cohesive in terms of their colors and quality, to let potential followers know what to expect when they follow you! It's also important to create boards specific to your interests and/or business to set your account apart. Don't be afraid to get super specific with your boards, so that followers can find something they like even if they just follow one board! While it's great to have a wide range of boards, don't overwhelm your audience (and yourself) with rows and rows of boards—keep it manageable!
Pinterest is my number one social media referral tool, so I try to make sure I maintain an active presence to Pin my own images and find inspiration for future blog posts. One of my favorite tricks is adding my own username in the caption to Pins from my website, using the @ feature. This drives new visitors to my Pinterest account as the Pins spread out. I also use Pinterest analytics and the page http://pinterest.com/thouswellblog to track what's popular from my site. I find that vertical photos trump horizontal ones every time, and Pins with great descriptive captions are more likely to get picked up by the Pinterest search engine!

Pro tip: Align your future strategy with your top-performing content
To help direct traffic back to my site, I always ensure that my images are Pinterest-friendly, and really pay attention to my Analytics to see which images perform best (portrait dimensions, certain pops of color, even the vertical they fall into, such as travel versus fashion) and try to create more content that aligns with my top-pinned content!
Pinterest is definitely my top referrer for traffic, and it's also helped me land features I wouldn't have otherwise gotten. The power of Pinterest is in how viral it is—meaning eyes fall on my content that wouldn't have otherwise!
The images I see get the greatest engagement are definitely anything that's portrait dimensions, images that tell a story, or graphics that hold a lot of easy-to-absorb info (packing lists, recipe steps, etc).

Pro tip: Join group boards for extra exposure
I would recommend anyone looking to drive traffic to join community and group boards. You want exposure (especially in the beginning), and repins help a lot with that. I've found that getting involved with these boards has really helped my exposure and therefore increases repinning and drives traffic to my blog.
It's also a good idea to figure out when your best times to Pin are (mine are the evenings and weekends) so that people will actually see your content.
I definitely recommend everyone to repin other people's content! You don't want your Pinterest account to be solely photos of yourself. What inspires you? What are you planning on wearing this spring? Do you have places you want to travel? These are all part of your brand and are very important engagement tools on Pinterest.  With Pinterest, you definitely want to use photos that will be noticed (a.k.a. larger, vertical photos) and therefore get more engagement. Horizontal photos don't do as well.
For your Pin-terest
Now that you've gained insight into the Pinterest habits of top bloggers, it's time to think about how you can incorporate Pinterest into your business' social media strategy, if you haven't already. As Rivalfox's CEO Alex Ivanov told SocialTimes,  "Fortune 500 companies are absolutely missing out by not being active on Pinterest, particularly if their target audience includes women with disposable income. The average Pinterest user is a woman between the ages of 18-49. Thirty-four percent of adults making over $75,000 use Pinterest, making it an ideal platform for companies with leisure products." Ivanov also brings up an interesting point—Pinterest's fastest growing demographic amongst its 100 million users is men. With this information in mind, it's undoubtedly time to get Pinning.
Save time managing your Pinterest presence using Hootsuite. From a single dashboard you can compose, schedule, and publish Pins, create new boards, Pin to multiple boards at once, and run all your other social media profiles. Try it free today.