HootSuite Announces 3 Million in Financing Plus Strategic Acquisition and Executive Team Appointments
By Ashley Jane Brookes • 3 years ago • 9 Comments
HootSuite continues an incredible pace for growth this year with a new round of financing, additions to the executive team and the acquisition of a social storage tool.
These developments will help HootSuite continue to grow into a comprehensive social media management system equipped to serve Enterprise business and individual power users alike.
Financing
Less than one year after launching its Freemium business model, HootSuite is a profitable, cashflow-positive company with an $8 million run rate (estimated $10 million by end of year). To accelerate this growth, the company  has closed $3 million in debt bridge financing. The company previously raised $1.95 million in Dec. 2009.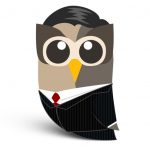 Acquisition
Following previous acquisitions of SwiftApp (now HootSuite for Android), and TwitterBar (now HootBar), HootSuite is proud to announce a new strategic acquisition of TwapperKeeper.com. This social storage and reporting tool is used heavily by academic organizations, conference leaders, marketing departments, customer service teams and PR companies to archive, track, monitor, and analyze Twitter data. CEO and Developer John O'Brien will serve as a consultant on the integration of this app within the HootSuite dashboard.
Executive Appointments
The executive team at HootSuite is expanding with the following appointments:
Steve Johnson CRO – bringing experience as VP of Channel Partners from Constant Contact and Blackbaud, Steve will head up HootSuite channels.
Darren Suomi VP of Sales – with experience as Global VP – Enterprise Sales at SAP AG and Sales Director as Business Objects, Darren will oversee Enterprise Sales team.
Greg Gunn VP of Business Development – already working with HootSuite over the past few months, Greg is now responsible for building relationships as he did at Terapeak, Research Advanced, TeamPages.com and Idea Builders.
HootSuite will continue to make several other key hires listed on the company's careers website as the team grows to a targeted 80 hires by end of year: http://hootsuite.com/careers.