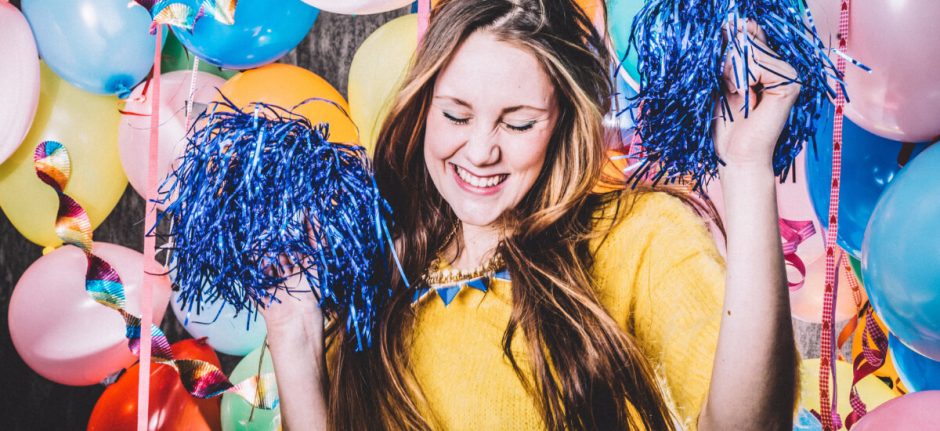 5 Expert Tips for Building Your Brand Advocacy Program
Isn't it great when people have nice things to say about your product?
It's even better when they share these awesome reviews with other people. For free.
That's what brand advocacy is all about—encouraging and empowering your customers to become champions for your brand. Social media is a great place to do that.
We've already talked about how to create an advocacy program for your brand. Now we dig a little deeper and ask Hootsuite's own advocate marketing manager, Alicia Taggio, to give us her best tips for building brand advocacy on social media.
1. Be strategic with who you align yourself with
Targeting social media influencers with a massive following might work for some brands, but it doesn't have to be about the big numbers. What matters is having engaged advocates who can add value to your brand.
At Hootsuite we like to connect with people who are excited and passionate about social media marketing. Some of these advocates are willing to get in front of a room of 400 industry peers and talk about our the industry and the tools we've built for it.
These advocates might not have a big following, but the fact that they've aligned with our brand to the point where we trust them to speak on our behalf is huge.
Pro tip: Define what qualities a potential advocate needs to best represent your brand. Does their tone align with yours? Are they active users of your product or service? Would you consider them experts in their industry?
2. Offer something in return
Advocates will sing your company's praises and help boost brand awareness—often with little resources or budget.
So make sure you're always giving your champions something in return. We're not just talking about swag either.
What would they find most rewarding or valuable? Can you help them build their profile? Drive traffic to their website (by featuring their content on your social media channels and therefore increasing their social reach)? Or can you simply provide them with some form of recognition?
One of the ways we try to give back to our advocates at Hootsuite is by hosting weekly #HootChats on subjects they're interested in.
We also give them a chance to position themselves as thought leaders by featuring advocates on our blog, quoting them in other content, and inviting them to participate in our social media webinars.
Pro tip: Keep your finger on the pulse. At Hootsuite, we do 30, 60, and 90 day check-ins with our #HootAmbs over Skype to make sure everything's running smoothly. From technical difficulties to ambassadors who have changed careers and are using social media even more—we want to make sure our brand and products are still relevant to their everyday lives.
3. Look internally for ambassadors
One of the best places to look for new ambassadors is from within.
We're not talking about employee advocacy. This is about socializing your brand advocacy program across all departments so that your employees and teammates know to keep an eye out for potential leads.
For example, the customer success team at Hootsuite has been key in helping our social media marketing team discover future brand ambassadors. The nature of their role involves constant contact with our clients, and as a result, their team has established strong ties to our customers. With this kind of rapport, it makes sense that the customer success team can identify and recommend clients who would fit Hootsuite's brand advocacy program.
4. Monitor your channels for engagement
Use social media to see who's already talking about your company or using your products.
Twitter, for example, is an awesome platform for discussion that gives you the ability to track trending conversations and mentions. You can also create Twitter lists of current and potential brand advocates or connect with prospects directly via direct messaging.
You should also look into LinkedIn and Facebook groups that are relevant to your brand and industry.
Hootsuite Insights allows you to easily listens for brand mentions and sentiment—how people feel about your brand. You can monitor across all your networks from one platform, and for multiple handles of the same platform.
5. Learn from the best
Brand advocacy isn't an old concept by any means, and so there's plenty of examples to look to for inspiration.
We particularly like what Telus has done with their #TeamTELUS advocacy program. It's grown exponentially over the years and now features ambassadors from across Canada representing industries such as technology, travel, health, and lifestyle.
Listen and engage across your social media channels and identify brand advocacy opportunities using Hootsuite. Try it free today.