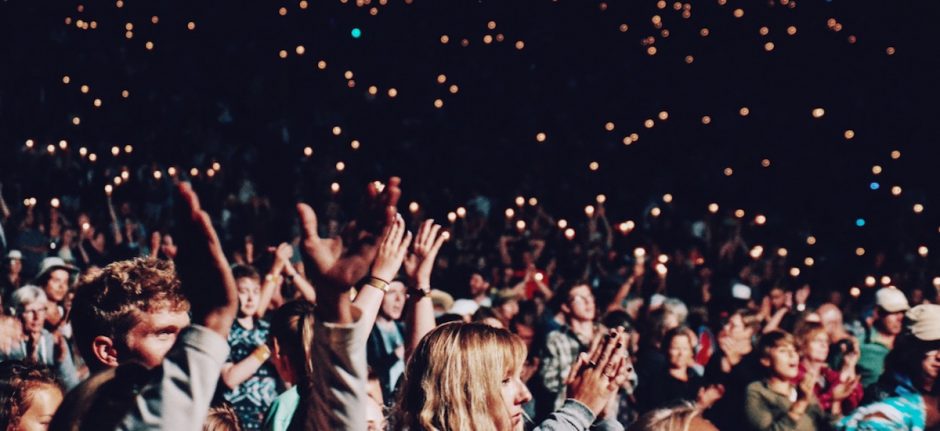 Social Media Advocacy: How to Build a Brand Advocate Program
While you can boast about your own product and service, social media advocacy is a better way to spread the word. It involves using third-party cheerleaders, known as brand advocates, to promote you through their own social media channels.
It's an extension of that age-old tactic: word-of-mouth marketing, and it's a great way to generate those all important meaningful relationship moments.
Building your own social media advocacy program and recruiting brand advocates doesn't happen overnight. We've put together a guide to getting started with using social media for advocacy, including some brand advocacy examples and best practices.

What is social media advocacy?
Social media advocacy means leveraging the social networks of the people who like you and/or are invested in your continued success: your customers and employees. For many companies, these two groups are their biggest untapped resources as well as their biggest fans.
By turning as many of these people as possible into brand advocates—people who proactively talk up and advocate for your company to their own networks—you can extend your reach and generate greater brand affinity.
That's because brand advocates will work for your brand and share positive sentiments with their community. This can be more credible than company-led advertising methods, including influencer marketing. Because the best brand advocates either work for you or are already customers, they generally have a deeper connection with your brand than brand influencers, who are often for hire to the highest bidder.
In fact, while 18 percent of people trust brand influencers, 92 percent trust brand advocates. And nine out of 10 online consumers say recommendations from friends and family members are their most trusted form of advertising worldwide, while only two out of 10 trust online ads."
A social media advocacy program is a structured strategy for building a network of brand advocates. Instead of simply taking advantage of the free exposure and marketing potential of these advocates, a social media advocacy strategy involves taking their feedback and engaging with them in a mutually beneficial relationship.
Why do brands need social media advocacy programs?
A social media advocacy program is much more effective than relying on traditional advertising methods. In the digital age, peer-to-peer recommendations are the most powerful advertising tools available.
By leveraging existing fans, and employees, you can increase brand awareness, develop strong customer loyalties, and facilitate valuable customer feedback loops.
Google found that 60 percent of business technology customers rely on the reviews and testimonials of other consumers when making purchasing decisions. Brand advocacy is ranked even higher than influencer marketing. According to the previously mentioned Forrester Research Inc. study, 18 percent of consumers trust influencers while a whopping 92 percent trust brand advocates.
Deciding to launch a social media brand advocacy program involves activating advocates all over the globe. When done right, fostering brand advocacy can lead to many company-wide benefits, including an increase in sales and positive brand sentiment, as well as a greater share of voice in your industry space.
Ready to get started? Here's a quick guide to getting started with building your own social media advocacy strategy.
How to set up a social media advocacy program
The key to building a strong social media advocacy program lies in leveraging your existing communities. You can do this by:
Sourcing the right fans
Targeting strategic influencers
Leveraging employee evangelists
1. Plan ahead and set goals
First, you need to consider what you're trying to achieve with your social media advocacy program. What kinds of brand advocates are you looking to build your community with? What kind of ROI are you aiming for?
Use the S.M.A.R.T goal setting program to help set the most effective goals possible. That means setting goals that are specific, measurable, attainable, relevant, and timely.
For example, one goal could look something like this: "Create a brand advocacy program that will help grow my Twitter following by 15 percent over the next three months." With a clear goal in mind, you can focus on working towards it as you begin getting brand advocates onboard.
Deciding to develop a brand advocacy program doesn't have to mean starting from scratch. If your brand is active on social media, then there's a good chance your customers and fans are as well. This community is already active, and talking about (and to) your brand.
2. Get brand advocates on board
After setting your goals, you need to find your brand advocates, recruit them to your cause, and grow excitement among them about your company, campaign, or initiative.
Be sure to develop the program around valuable opportunities and rewards for the participants. Show them how taking part in the program will benefit them. Three core things to focus on to drive the program, including your search for the perfect participants, are:
Effective communication
Clear program architecture
Professional integration
To find the best brand advocates for your social media advocacy program, you need to understand who you want to target, and ask yourself some key questions:
What are their pain points?
What incentives would be valuable to them?
What are their interests?
Who do they engage with on social media?
These are great strategies for reaching out to external advocates. But don't forget the best brand advocates available—your own employees.
3. Turn employees into advocates
Employees can be fantastic advocates for your brand and business. With an employee advocacy program in place, you can drastically increase the reach of your social media campaigns by using your workforce to amplify company messaging. Yet, despite these clear benefits, most companies don't do this.
But do customers really trust people who work for your brand? Communications marketing firm Edelman found that 52 percent of consumers see employees as very credible sources of information about a business. And, leads developed through employee social marketing convert seven times more frequently than other leads.
Employee brand advocates can significantly strengthen your social media advocacy program. For example, you can share private information with employees that you otherwise might not promote to external brand advocates. It's also easier to find and recruit employee advocates than external brand advocates. You more than likely already have a stable and dependable number of employees on hand to champion your brand.
To ensure your employee advocates are with you from the start, you need to make it as easy as possible for them to sing your praises on social media. That means giving them the tools and training, as well as incentives, they need to become valuable brand advocates. You also need to work proactively to keep all your brand advocates—customers and employees alike—engaged and on board.
4. Keep brand advocates engaged
Your social media advocacy strategy needs to be scalable. Before you know it, you will be challenged with keeping the hundreds, or even thousands, of brand advocates engaged and championing your brand. You may even want to consider appointing a program lead within your organization to take on the engagement task.
Incentives are a great way to show your appreciation and celebrate your brand advocates. You can also make the experience fun—or even gamify it—by running contests or fun challenges specific to your brand advocates. This will keep your advocates dedicated to your brand.
Another way to keep members engaged is by adding value to their experience. Provide programs and lessons to your brand advocates, or offer them discounts on educational opportunities such as online courses or in-person meetups. A relationship with a good brand advocate is mutually beneficial, so ensure you're keeping up with your end of the bargain.
Social media advocacy best practices
That was a quick guide to the essentials of setting up your own social media advocacy program. Here are a few best practices to make recruiting brand advocates—and keeping them engaged—easier.
Tips for recruiting brand advocates
Once you have identified your ideal brand advocates, try the following to get them on board:
Follow users that follow you, and engage with the content they share
Shout-out community members who contribute positively to your online discussions
Don't skimp on likes and shares
Reward the people who stand out in your community
Send them swag or discounts
Send them hand-written letters
Tips for incentivizing employee brand advocates
Just like external advocates, internal advocates see the value in incentives. Ways to incentivize (not bribe) employees include:
Promise to follow them on social media from corporate and executive accounts to boost their network
Retweet or share the most creative messaging tweeted by employees from the company account
Create a contest where everyone who shares a piece of marketing content is entered to win a prize
Keep track of consistent sharers within your business and provide that information to managers as evidence of the positive contribution they make to marketing
Acknowledge frequent sharers in company meetings
Successful social media and brand advocacy program and campaign examples
From global juggernauts to challenger retail brands, every enterprise large and small can benefit from a social media advocacy program. Here are three examples to help get your creative juices flowing.
Ikea
Furniture giant Ikea created a contest to harness the power of their fans on social media. Through their #JoyOfStorage campaign, Ikea invited Facebook fans to post pictures of Ikea products in their homes for the chance of winning a prize.
The resulting user-generated content, in the form of pictures of their products in action, effectively became a mini advertising campaign for the contest and the company. This in turn encouraged more people to take part.
Main takeaway: Make it fun and easy for people to showcase things they are proud of.
Starbucks
Starbucks' famous @Tweetacoffee Twitter campaign generated $180,000 in direct sales in less than a month. Users just needed to tweet the hashtag along with the Twitter handle of someone they wanted to "tweet a coffee" to. Recipients could easily transfer the free coffee to their Starbucks' account, ready to be enjoyed.
Main takeaway: Enable people to do something nice for someone else.
Herschel Supply
Drawing on their relationship with their ideal audience around the globe, backpack brand Herschel Supply launched the hashtag #WellTravelled to encourage customers to be content curators for themselves and for the business.
The campaign collected thousands of #WellTravelled posts from customers showcasing their travels—with or without Herschel Supply products. This increased Herschel Supply's exposure to new customers, broadened their content library, and helped them engage with customers.
Main takeaway: Tap into a desire to share great experiences.
Social media advocacy tools
Use a tool like Hootsuite's Amplify to help your employees share content from your brand as seamlessly as possible. Here's how it works:
Onboard employees quickly and easily with an intuitive mobile app that carries your branding
Curators send content from the Hootsuite dashboard to the Amplify app with a single click
Employees share content on their social networks using Amplify—extending your reach
Tap into the power of employee brand advocates with Hootsuite's Amplify.