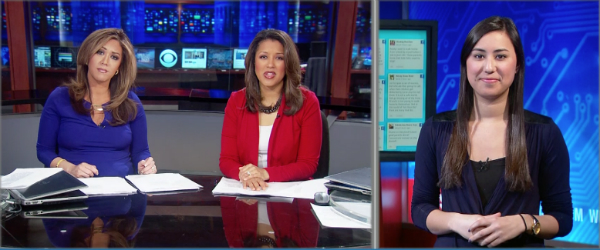 Capture Social Content on Display and TV With Hootsuite and Tagboard
Adding social content to live TV broadcasts and sports games is a proven way to capture and keep your audience's attention.
But the process isn't that easy. For one, digital teams need to ensure that they review each piece of content (to keep it safe for the big screen), and this can create complicated and slow social media workflows.
To help streamline this process, Hootsuite has integrated with Tagboard, an innovative social media display tool, to provide an easy way to capture social content and incorporate it into on-air broadcasts, live event screens, or on digital platforms.
With the Tagboard app for Hootsuite, your team can put relevant and timely social content on air within seconds—when it matters most to the viewer.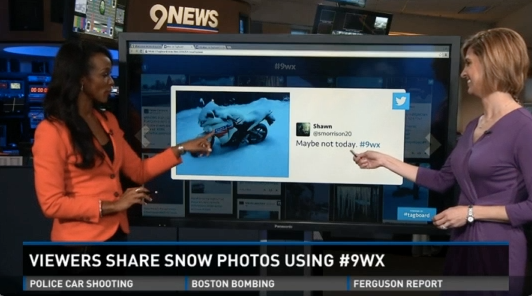 How the Tagboard App for Hootsuite can enhance your audience engagement and improve your workflow:
Highlight viewer opinions or fan reactions on social during live TV broadcasts, live events or sports games

Save time by quickly finding audience content in Hootsuite streams and push it to Tagboard's real-time Social TV display technology

Make workflows fast and efficient during live events while creating new interactive experiences for your audience
"We're excited to partner with Tagboard as we expand our growing Hootsuite ecosystem," said Kevin Zellmer, Hootsuite's Global Director of Enterprise Business Development. "The integration allows our joint clients to stay on the cutting edge of sourcing and displaying social content, creating interactive experiences for their audiences across multiple platforms."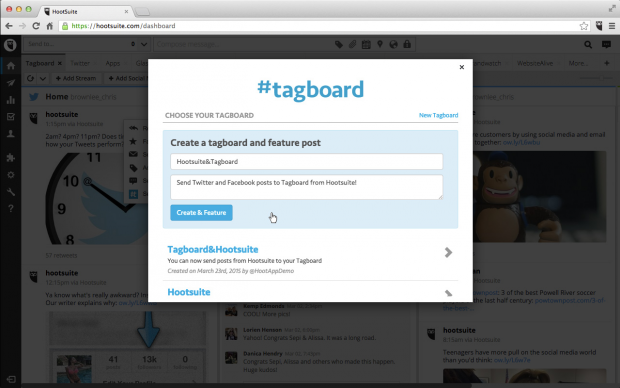 Harnessing decades of industry experience and insider knowledge, the Tagboard app for Hootsuite was created in collaboration with the Gannett Broadcasting Group, a media company that owns over 30 television stations and over a thousand news publications, and their digital producing teams.
The Tagboard for Hootsuite app is now available for joint Hootsuite Enterprise and Tagboard Enterprise customers, and can be found in the App Directory.
Hootsuite Enterprise customers interested in the Tagboard app can contact their Customer Success Manager. For more information about Hootsuite Enterprise, visit: http://enterprise.hootsuite.com