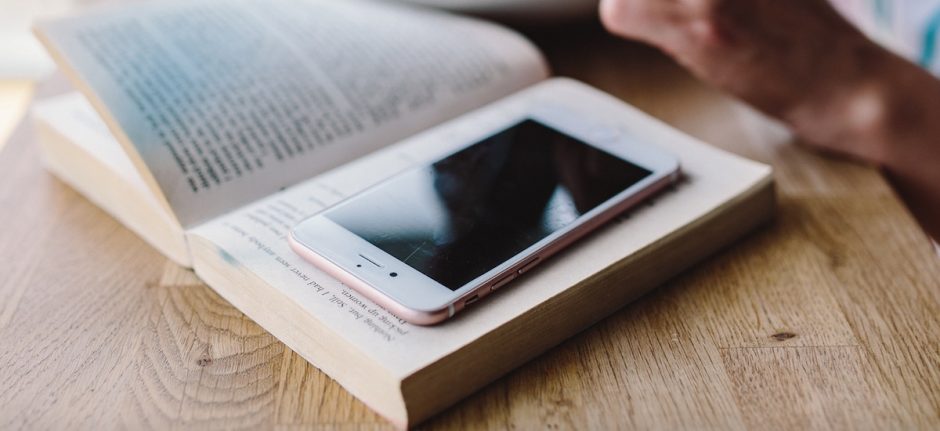 What Customers Really Want from Your Facebook Page
Businesses need to be able to put themselves in their customers' shoes. By thinking like your target audience, you're able to assess what they need, what they could do without, and what their pain points are. Then, you can tailor your marketing strategy to satisfy these needs.
As you already know, Facebook is a key arena for focusing on your customers and empathizing with their needs. 
To help you figure out how to do this, we looked at the top things customers really want from your brand's Facebook Page. But, before you get started, it's important to understand exactly why and how a Facebook Page will help your business.

Bonus: Download a free guide that teaches you how to turn Facebook traffic into sales in four simple steps using Hootsuite.
Why you need a Facebook Page
Before creating or running a Facebook Page for your business, it's important that you understand why they're key to your marketing success.
With more than 60 million active business Facebook Pages, you need to make sure that your brand is keeping up with other businesses out there. If a customer is trying to decide between two businesses, and one has an informative Facebook Page providing easily accessible information and the other isn't anywhere to be found on the platform, you can bet they'll be going with the one that made their life easier right off the bat.
Having a Facebook Page also gives your brand the insight it needs to succeed on the platform. With Page Insights, you can see how your content is performing and how your followers are (or aren't) interacting with it.
This information helps you plan for future strategies and content—keeping your audience happy and engaged.
What customers want—and expect—from your Facebook Page
Contact and business information
I know firsthand that one of the main reasons I visit a Facebook Page is to find the answer to a question.
To cover the basics, make sure to list your business' website, hours, contact information, and links to other social channels. If you have a variety of different phone numbers listed, ensure you have also clearly listed what each is for. There's nothing more annoying than thinking you were calling a customer support line, to find out you've actually called the sales department.
Customer support
Speaking of customer support, this is one of the main reason many seek a brand's Facebook Page. Facebook Pages offer not only an area to respond publicly to a customer's inquiry, but a forum for one-on-one private conversations. Over 1 billion people use Facebook Messenger every month, and with it automatically integrated in every Page, it's a powerful tool for answering customer questions.  
Facebook users and businesses send over 1 billion messages to each other every month through Messenger. And yet, 87 percent of customer queries on Facebook Pages go unanswered.
While not great, this whopping number means that there is huge opportunity for your business to stand out by providing exceptional customer service through your Facebook Page.
For more on this, read our guide on How to Deliver Exceptional Social Media Customer Service.
Exclusives and deals
Everyone loves a good deal, and your Facebook Page audience is no different. I find myself following a large number of brands simply because I know they post great deals, coupon codes, and giveaways.
I'm not alone in this. A BuddyMedia report found that 35 percent of Facebook users like a Page so that they can participate in contests and promotions.
Wondering what kind of contests to run on your Facebook Page? The same study found customers respond best to caption style contests, which bring in over five and a half times more comments than other posts.
In addition to contests, you can help your customers (and your business) by providing product announcements or inventory updates. Socially Stacked found that 42 percent of Facebook Page fans liked the Page for access to coupons.
Your customers want to feel like they are getting the most value out of every interaction, so make your Facebook Page a hub for exclusive content.
Relevant content
It seems obvious, but you'd be surprised at the number of brand Facebook Pages that are more confusing than helpful. Users are going out of their way to visit your Facebook Page, so it's in your best interest to make it worthwhile. Facebook Pages are an efficient way to reach large groups of people at once, so you need to make your presence the best it can be.
When sharing information and content, make sure it is relevant to your business and industry. Don't leave your audience members scratching their heads at your erratic and seemingly out-of-nowhere posts. Ensure everything you post has purpose for your audience, whether that is to educate, entertain, or engage.
As you share content to your Facebook Page, format is an important factor to consider. Posts with photos and images receive an average of 53 percent, and 2.3 times, more interaction than those without. Not only that, but Kissmetrics found that photos get 104 percent more comments, and 84 percent more click-throughs than posts without visuals.
However, sometimes you need to share more than just a photo. When doing this, make sure you're keeping your posts short. By doing this, you have a greater chance of maintaining audience attention spans, as well as getting your information across quickly and clearly. Keep your word count on posts below 250 characters as much as possible, to see an average of 60 percent more engagement than with long-winded content.
A community
There's only one thing better than loving something—sharing this love with someone else. Facebook users and fans of brands are looking for others to share their interests with, and your Facebook Page is the perfect platform for this.
As Entrepreneur's Rocky Vy explains, "In the same way that you'd cultivate a community as an individual social media user (one comprised of friends, relatives, coworkers, and acquaintances), you should create an online community for your business. Connect with other businesses—Like their Pages, add them to your Page's Featured Likes, tag them in posts, and engage with them—to create a supportive community on Facebook."
If you want an easy way to encourage interactions amongst your Facebook Page community, ask questions. According to Kissmetrics, questions posted to a Facebook Page audience will receive 100 percent more comments than regular text-based posts. Ask your audience industry related questions, get them to vote on a selection of choices, and watch as participants make connections and ignite discussions in the comments.
Once you understand what your customers want from your Facebook Page, it's easy to give them what they need. Create and maintain a Facebook Page that offers the most value to your audience with Hootsuite. Try it free today.