Check-out Who's Checking-in ~ HootSuite Acquires Location-Based Marketing Tool Geotoko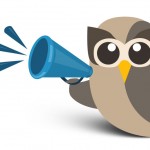 HootSuite has acquired Geotoko – a location-based marketing tool – adding to the existing geo-location capabilities in the social media management dashboard. This geo-analytic software will help businesses market to, and understand their audience and customers. Request a demo today.
The Geotoko technology reports on geo-based social media interactions like key influencers, customer sentiment, and demographic patterns to help businesses draw conclusions about audience behavior, as well as help brands reward customers for checking-in via Foursquare and Facebook Places.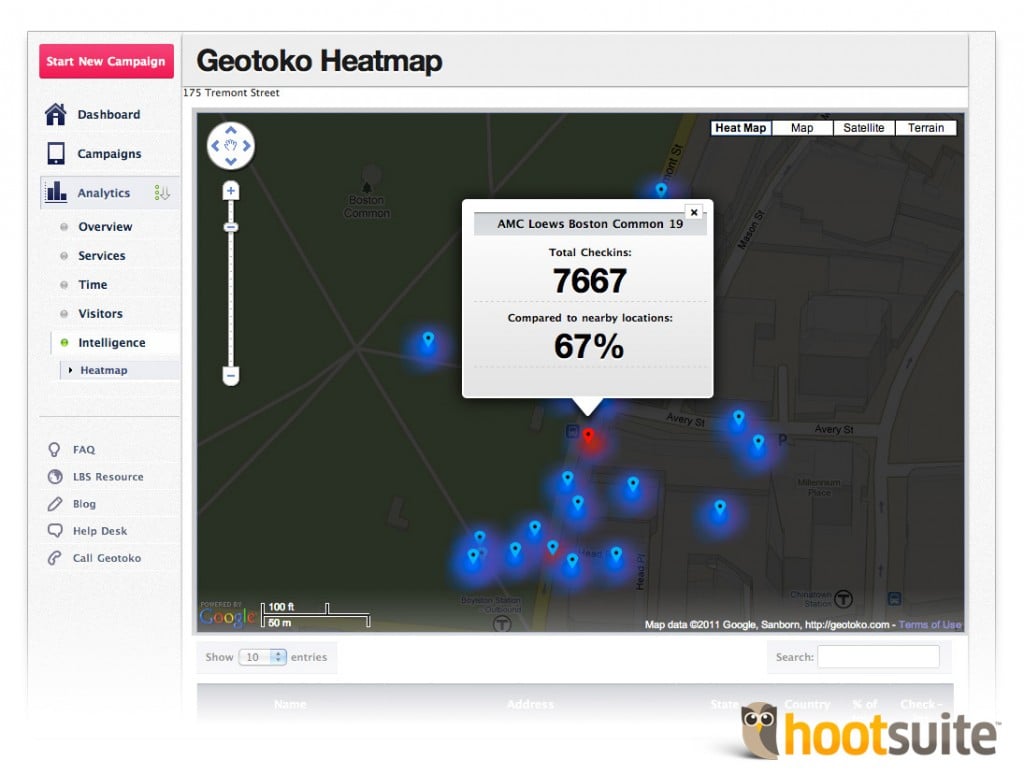 Unlock Audience Behavior
With the new tools, businesses can gather competitive intelligence to see how their reviews and traffic compare trends across locations. Have a look at the new HootSuite video (featuring The Radii) demonstrating Geotoko's functionality:


Understand Customer Experience
Companies can view reports from hundreds of chain locations to see opportunities or identify shortcomings early. Then, by understanding the unique needs of user segments – whether by demographic or location data – they can create effective, targeted campaigns.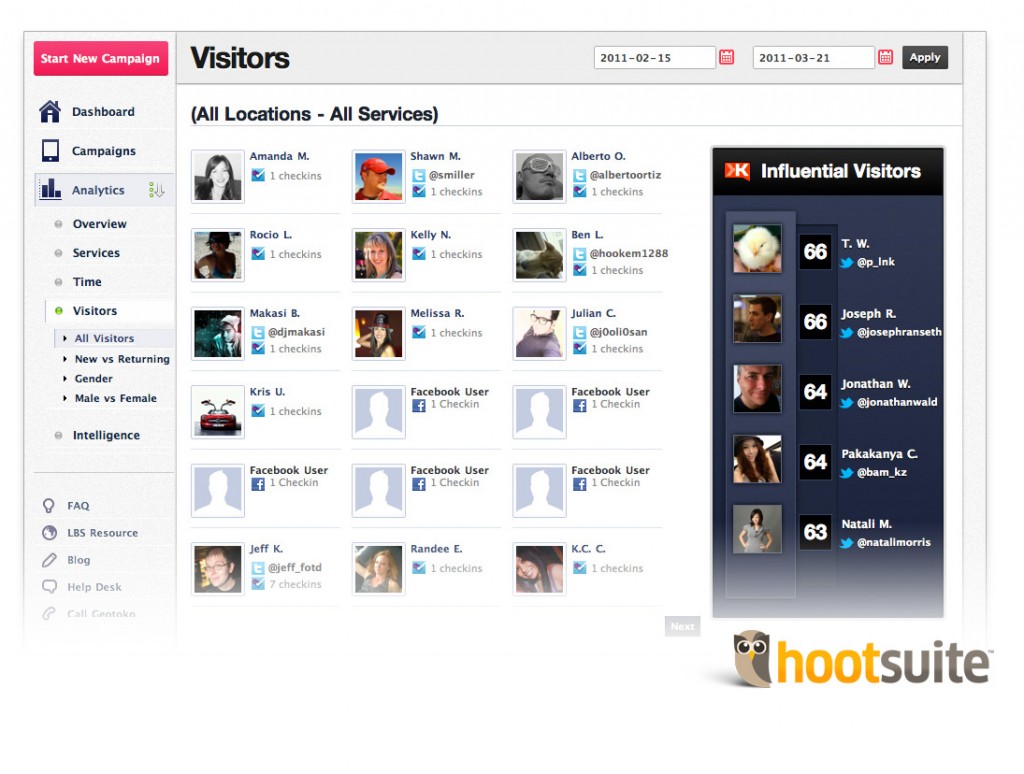 Know your Neighborhood
Whether you market for a chain of a thousand movie theaters or a single coffee shop, customers are sharing their experiences with their audience. What are they saying about you, your brand, your service and your business? With HootSuite's Geotoko tools, you'll be able to know exactly who is checking-in, what their comments are, and even the assets (like photos) they publish from their visit.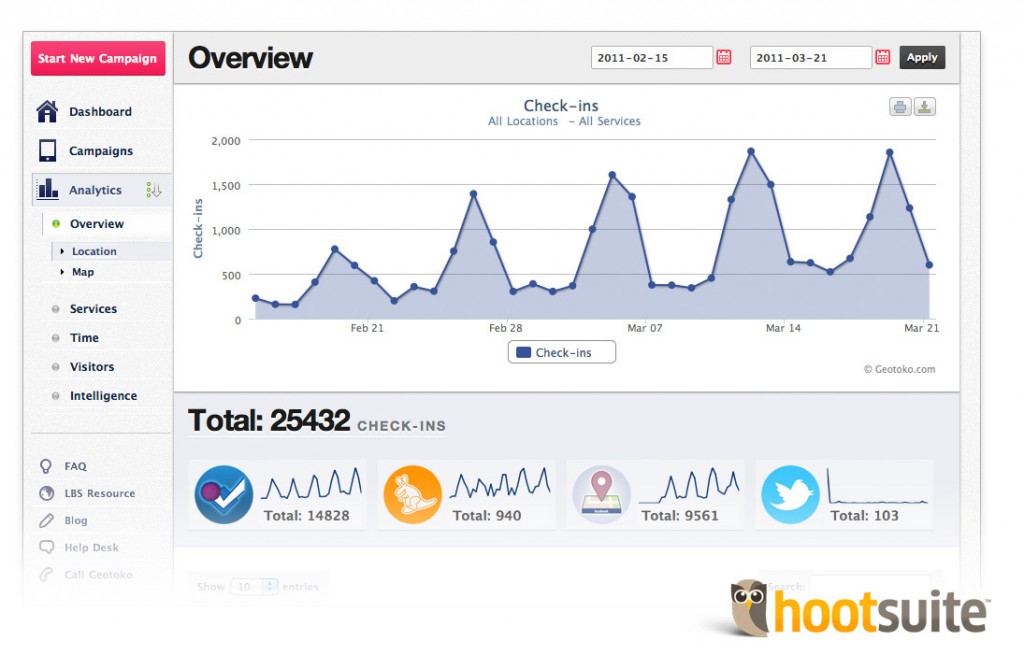 Recent Acquisitions

This is HootSuite's fifth acquisition – along with What the Trend, Twapper Keeper, TwitterBar (now HootBar) and Swift App (now HootSuite for Android) – and follows recent news of 3 million in debt bridge financing, LinkedIn Certified Developer program participation, and the advanced Facebook integrations.
Ryan Holmes, HootSuite CEO says,
Geo-location will be the hotpoint addition to every savvy marketer's mix in 2012 and beyond. Geotoko is our most material acquisition to date and we are ecstatic to welcome the talented team on board. As past TechCrunch Disrupt winners, the team will be harnessing their expertise by integrating the Geotoko engine into the HootSuite Platform."
Geo-Owls
Geotoko launched in May 2010 at the TechCrunch Disrupt conference in New York as part of the Startup Battlefield competition. The founders are joining HootSuite with CTO Rasheed Akhtar coming on as Director of Local and CEO Adarsh Pallian serving as Director of Apps and Integrations.
Available Today
HootSuite's Geotoko tool is ready to go! Use this geo-location data to increase your marketing results by signing up for a demo from a member of the HootSuite Enterprise team.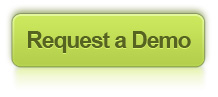 Music: The HootSuite video features a song by The Radii called "Can't Take You/Can't Shake You." Find them on Twitter @theradii, and on Faceook at Facebook.com/theradii.