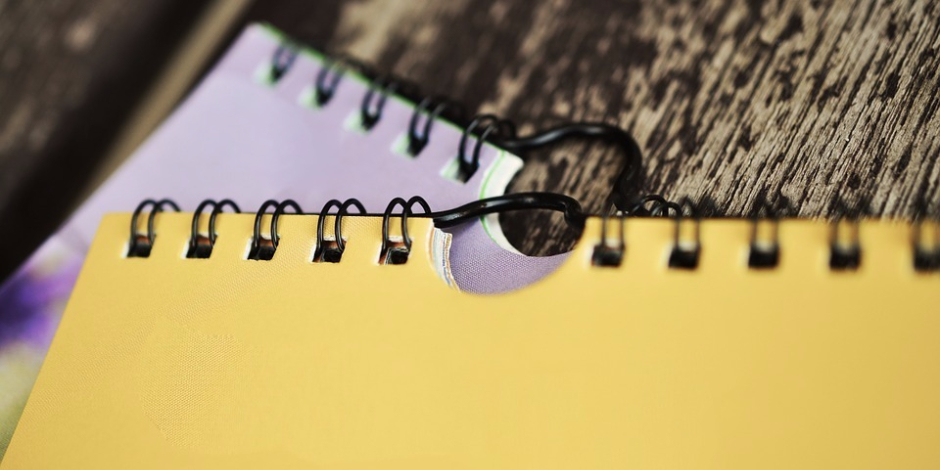 How to Schedule Tweets to Save Time
Too many tweets and too little time? No worries. In this guide we'll show you, a savvy social media pro, how to schedule tweets to save time that can spent engaging your followers.
How to schedule tweets on Twitter
There are two ways to schedule tweets on Twitter natively. You can do it via the creatives tab (you must have a credit card on file to access the creatives tab), or the tweet composer at the top right of ads.twitter.com.
To get started, either click the tweet button at the top right of ads.twitter.com, or click the new tweet button at the top right of the tweets manager within the creatives tab.
When the tweet box pops up, craft your tweet—include any image, location tag, or card you want.
Then select from the following three options to decide how, where, and when you want your tweet to be published:

Delivery. Choose Standard to deliver your tweet organically (to all followers), or choose Promoted-only to deliver your tweet to users as part of a promoted tweet campaign.
Promotion. Decide whether you want to add your tweet to an existing promoted tweet campaign.
Scheduling. You can choose to Post Now, or select Custom Delivery. With the latter option you'll be asked to select a  publishing date and time (up to one year in advance).
How to schedule tweets on Hootsuite
There are tons of benefits to take advantage of if you schedule your tweets using Hootsuite. From AutoScheduling to bulk scheduling, publishing your tweets from the same platform that you manage all your other social media profiles saves you time and effort. And even free Hootsuite users can schedule up to 30 posts at any one time. Here's how:
Add your Twitter profile or profiles to your dashboard.
Create your tweet in the Compose Message box.
Click the Scheduling calendar icon.
Select the date and time you'd like to post your tweet.
If you want to receive an email when your scheduled tweet has been published, check the notification box.
If you'd like to take a look at the other posts that are scheduled for a specific date, select View Date in Publisher.
Click Schedule.
And you're done! Now you have more time to focus on more pressing tasks—like engaging your followers.
How to schedule multiple tweets at once
Want to speed things up even further? You can bulk schedule up to 350 tweets at once with Hootsuite's professional, team, business, and enterprise plans. This is also a great way to build anticipation for one of your business's special events.
You need to have your tweets in .csv file format. You can create these files with Google Docs, TextEdit (1.7 and above) or TextWrangler. Note: Excel files do not work.
You'll need three columns in your .csv file—one for the date and time, one for the message itself, and one where can include a URL if you want to.
Make sure that smart quotes are disabled if you're using TextEdit and or a Mac keyboard, as they can cause bulk scheduling to fail.
If you already have tweets scheduled before you upload your .csv file, you should check how many you have and subtract that number of tweets in the .csv file you're uploading. For example, if there are 100 tweets already scheduled, you can bulk upload 250 tweets in the .csv file.
Select the Publisher airplane icon from the launch menu.
Under Content Sources, click on Bulk Message Upload. Select the .csv file you want to upload and click Open.
Choose the date format used in the .csv file.
Select Twitter and click Submit.
If the Bulk Composer detects any formatting errors or duplicate tweets, it will bring your attention to the issue by displaying a red banner. Fix any problem tweets before final send-off.
To preview a tweet, click the Preview button in the top-right corner.
And that's it. Your tweets are scheduled and you're free to jump on that plane to take your well-deserved vacation.
How to schedule tweets automatically
Want to seriously cut down the time you spend working out the best times to tweet? Then let Hootsuite's nifty Autoschedule function do all the hard work for you.
Autoschedule works out the optimal tweeting times, based on when your previous tweets have performed best. Here's how to do it:
From the Hootsuite dashboard, select your Twitter profile from the Social Profile Picker in the top-left corner of the screen.
Click Compose message and create your tweet.
Click the Scheduling calendar icon.
Click the toggle button to turn Autoschedule on, and then click Autoschedule.
To adjust your settings, click on the Scheduling calendar icon and then click on Autoschedule Settings.
Select the number of tweets per day that you'd like to Autoschedule, along with your preferred posting days and time period.
Click Save Settings and you're done!
If you'd like to turn Autoschedule off, simply click the Scheduling calendar icon and click the toggle button to Autoschedule off.
How to edit scheduled tweets
Need to make changes to your tweets? No problem. You can edit your schedules messages with the Hootsuite Publisher. Here's how:
Select the Publisher airplane icon and access your scheduled posts in the Scheduled queue.
Choose the tweet you want to edit. Change the copy and/or images and select Save Changes.
If you'd like to customize a link preview image, click Select an Image to Upload or Replace Link Preview with Media.
To customize a link title or description, click Customize.
To change the scheduled time of your tweet, click the scheduled time at the bottom of the post.
To turn a scheduled tweet into an instant one, click Edit and then click on Remove Scheduling and Send Now.
To delete a scheduled tweet, hover your mouse over the tweet and click Delete.
To delete multiple scheduled tweets check the boxes on the left side of the tweets and click Delete.
Watch the video below for more tips and ways to use the Hootsuite Publisher.
Tips for scheduling tweets
So now that you know how to schedule tweets, read on for a few best practices that will help you expand your reach and drive engagement on Twitter.
Choose the best times to post. Timing is everything on Twitter. Scheduling tweets at the best times for your audience will boost engagement and drive traffic, which can mean more customers for your business. The relatively small window of opportunity for engagement that your tweet has—just 24 minutes, according to Wiselytics—means that your tweet needs to get in front of as many eyeballs as possible. For more on this, check out our guide to the best times to post on social media (including Twitter, of course).
Know your audience. How old are they? Where do they live? What's their commute like? What do they do in their free time? Answer these questions and it'll be easy to nail down the best times to tweet. For help with this, check out our guide to creating audience personas.
Pay attention to how your tweets are performing. Keeping a close eye on Twitter analytics will help you to track when each Twitter handle receives the most engagement.
Be present. Your audience may sense a lack of commitment from you if you're not around to engage when they @mention you on Twitter. Scheduling tweets can certainly save you a whole lot of time in the long run, but to keep your audience engaged, be present and respond when they reach out.
Know when to pause your tweets. It was John Lennon who wrote: "Life is what happens when you're busy making other plans." That's good advice for a tweet-scheduling social media pro to keep in mind. In times of crisis or disaster, pause your scheduled tweets. You don't want to post a scheduled tweet that was innocent when you wrote it—but has an insensitive tone following a newsworthy crisis or disaster. When tragedy strikes and takes over Twitter, the last thing you want is your business to be tweeting about great deals, discount packages, or what the office dog is up to.
Of course scheduling tweets is only a part of an effective Twitter marketing plan. Follow that link for more smart tips, tactics, and strategies.
Use Hootsuite to schedule tweets, monitor relevant conversations, and engage your followers. Try it free today.