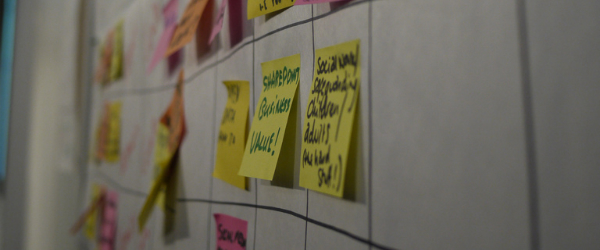 How to Schedule Tweets and Save Time
Whether you manage your brand's Twitter account or need help with your own, one of the best practices to learn is how to schedule Tweets. There are many situations where being able to schedule Twitter messages comes in handy: you could have too many Tweets to handle at once, you may be out of town on vacation, or just out of office for a quick bite. It's also important not to overwhelm your audience with too much content. However, this doesn't mean you have to give up on interesting content; with Hootsuite, you can schedule Tweets to share that valuable content later.
Bonus: Download the free strategy guide that reveals how Hootsuite grew our Twitter following to over 7 million users and learn how you can put the tactics to work for your business.
How To Schedule Tweets with Hootsuite
Set some time aside once a week to schedule Twitter messages with Hootsuite for the times when you are out of the office or busy. Not only is this helpful for tweeting consistently, but it also allows you to track how often you are publishing content amongst your followers and make sure you aren't flooding their feeds. Here are 3 ways to schedule Twitter messages with Hootsuite.
1) Manually Schedule Twitter Messages
Learning how to schedule tweets with Hootsuite couldn't be easier. Follow these 7 steps and schedule your first tweet with Hootsuite in no time!
Click "Compose Message"
Type your message and include links if you have any
Click to select a profile(s) from the profile picker
Click the calendar icon
From the calendar, select the date for the message to be sent
Select the time for the message to be sent
Click "Schedule"

Learn how to get even more out of Hootsuite with free social media training from Hootsuite Academy.
When would I use this? If you are a real estate agent and are hosting an open house on the weekend and have limited time, take advantage of manually scheduling your Twitter messages. You can schedule tweets in advance so that your updates can be released while you are busy. Consider sharing content such as a link to a map to the location of your open house, photos of the property and more!
2) Schedule Twitter Messages In Bulk

Learn how to get even more out of Hootsuite with free social media training from Hootsuite Academy.
Before heading out on the road, your events team can collaborate on and build out a schedule of Twitter messages that can be uploaded in bulk (up to 350 tweets at once). This way, social messaging and content sharing can continue to publish while the events team is on the ground at the event. This leaves you free to focus on the event and less on publishing messages while you're on the ground. Learn more about how to schedule tweets in bulk with Hootsuite Pro here!
3) Schedule Your Tweets At Optimal Times
Don't have time to sit around and plan each tweet individually? Let AutoSchedule do the work for you by choosing a time to schedule tweets based on when your tweets perform the best.
You can AutoSchedule from both the dashboard and the Hootlet; with AutoSchedule you can automatically schedule tweets throughout the day to maintain a consistent social media presence.
Review your Scheduled Tweets
Once all your tweets are scheduled, you can still review and revise scheduled tweets from the Hootsuite Publisher. Check out our quick two minute video from Hootsuite Academy on how to use the publisher like a pro.

Learn how to get even more out of Hootsuite with free social media training from Hootsuite Academy.
Now that you know how to schedule Tweets, schedule your Tweets with Hootsuite!
Schedule your Twitter messages