Social media usage is now the standard for higher education institutions. From student relations to recruitment to fundraising to crisis management, it's a powerful communications tool for post-secondary institutions of all stripes.
That's why we'll be digging into the expanding role of social media in higher education in this post. Read on to learn how to use social tools to build your institutional reputation and foster a sense of collegiate community.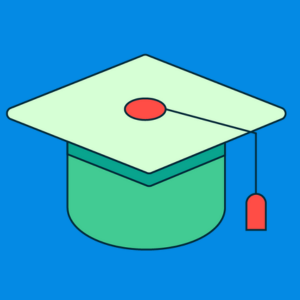 Free tools and templates
Download a free bundle of social media tools designed specifically for universities and colleges — including post ideas, a social policy template, a social media strategy template, and alumni reachout templates.
Download now
Social media is relevant at just about every level of education, but it can seriously benefit higher education institutions to understand how social tools work. If you work in the post-secondary world, here are some of the main advantages of learning the tricks of the social media trade.
Promote your values and achievements
Social media use in higher education is significant in setting the tone on campus. Promote and represent the kind of culture your school aims to cultivate by making your institution's mission and values known.
It's a way to show students (past, present, and future) that you share values with them. This is critical, given that value alignment can inform everything from small purchases to major life decisions.
Tufts shared its commitment to democracy with a video series spotlighting its faculty.
Whether you're broadcasting commitments to sustainability, investments in the community, or advances in medical research, bragging isn't just a chance to show off. It lets prospective students, faculty, and partners know they're welcome and supported. It can communicate the types of behavior that won't be tolerated, too.
Promoting your achievements also gives your current class and alumni a chance to take a little pride in their alma mater. So go on: show off! Take followers on a tour of your state-of-the-art labs, announce award-winning research, highlight student accomplishments, or rally school spirit by celebrating athletic victories.
The University of British Columbia, for instance, shared its recent collaboration with clothing brand Lululemon, highlighting its innovative research into technical fabrics.
Connect with alumni and boost fundraising efforts
If you work in higher education, you already know that alumni are a major source of fundraising contributions. And if you're looking to connect with graduates, social media is here to help.
Colleges and universities can use social networks to maintain connections to graduates. In fact, there are plenty of schools that maintain social accounts that are specifically geared to alumni relations—for instance, Facebook accounts to bring together alumni from specific cities.
Social can also be a great publicity tool for fundraising events, like Columbia University's annual Giving Day campaign.
Social fundraising campaigns are a way to empower alumni, students, staff, and faculty to be active advocates for the school. Integrate these social campaigns with a CRM system. This will allow you to attribute funds, measure ROI, and see the cold-hard proof that your big Instagram push was a success.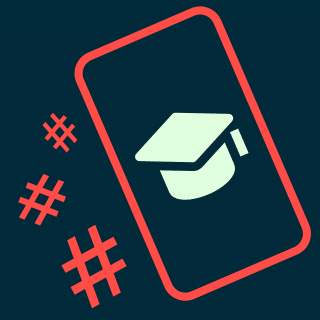 Free Webinar for Universities and Colleges
Learn how to use social media to support enrollment, retention, and reputation management — and see real results from your marketing investment.
Watch now
Take advantage of UGC (user-generated content)
Your campus is jam-packed with digital natives. On TikTok, Snapchat, Instagram, and beyond, students are creating content around the clock. In other words: you've got a wealth of authentic student posts at your fingertips to help boost your institution's profile.
Take advantage of all this juicy content with a hashtag like the University of Alabama's #wherelegendsaremade. And encourage students to use it as they share photos and videos across various social media platforms.
You can even repost the best ones (crediting the authors, of course) on your official channels.
Social media contests encourage students to share content you can use. Simple rewards like university logo clothing work well as motivational prizes. Plus, those promotional clothing items will likely appear in later posts, organically promoting the university.
Develop new learning opportunities
Social media in higher education presents powerful opportunities for creative thinking and presentation. As important as traditional information sources like books and academic journals are, social media can be a valid research or communication tool. Maybe students could use a course-based hashtag to collect Tweets and discuss their impact or meaning, or dive deep into Facebook for a critical look at misinformation and propaganda in the 21st century.
This Memorial University course used Twitter as a discussion forum: students discussed readings and research for their Human Kinetics and Recreation 1000 course using the hashtag #HKR1000.
#HKR1000
Term Assignment #1 is due today by 3:59pm (NL time)!

You need 21 days of mood checks (MC); submit your mood heat map, total # of MC bar graph, and 250-300 word analysis of your moods in 1 docx. Look for patterns!

Submit early to mitigate any technical issues!

— Laura Squires (@MUNles162) October 26, 2021
The A. Holly Patterson Library at Nassau Community College provides resources for instructors to incorporate social media education in assignments. These include guides on information literacy and spotting fake news.
Social media is a prolific and popular communication tool in our modern society: the way most people in the Western world build connections and exchange information. More than 4.6 billion people around the world use some form of social media—that's more than 75 percent of the eligible global population.
Not every university should feel compelled to run out and start a TikTok account. But to ignore social media overall is to miss an opportunity to quickly and easily share important messages, build community, and expand your institution's profile.
New York University, for instance, uses Twitter to share news about expanding their campus, exciting academic publications, new scholarships, and more. These posts reach 184,000 followers.
We couldn't resist SPRINKLING a little SWEETNESS around campus as students head into the final stretch of the semester. 🧁 Study well, NYU! 💜 pic.twitter.com/susnKNjDPC

— New York University (@nyuniversity) December 13, 2022
Social media is flexible and approachable. It brings people together, and offers a platform for sharing important information.
If your job as a higher education institution is to educate and inform, consider your social media accounts to be digital classrooms. They are spaces where all are welcome to come and learn more about you, your accomplishments, and your values.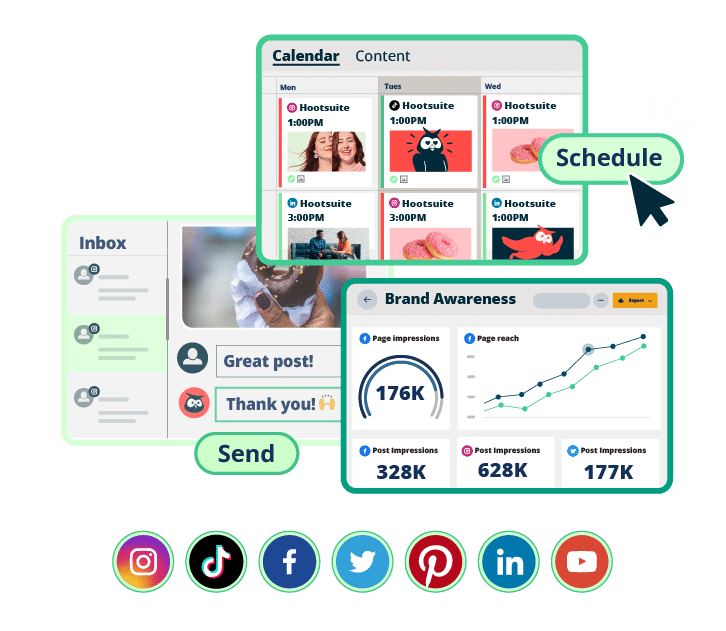 #1 Social Media Tool for Education
Meet students where they're at with the tool that makes it easy to engage, recruit, schedule, measure, and win.
Book a Demo
Here's how higher education institutions can make the most of their social media accounts.
1. Attract new students and staff
A recent study by Niche Partners found 73% of aspiring students use social media to research schools. Make it easy for students to picture their future at your university. Showcase college life with virtual tours (like this one of Wegner Library from Harvard) and student takeovers.
Feature the clubs, communities, and social opportunities attendees can get involved in. Show off the campus, or a super-fun football game (wee see you, U or Idaho Vandals!). Help them understand the benefits your institution offers beyond academic study.
2. Listen as much as you share
Social media is a powerful broadcasting tool, but it can be a great space for listening, too.
Students are conversing, interacting, calling out their profs, airing complaints, participating in trends, critiquing cafeteria food, and engaging in rousing debate. This chatter can offer some intriguing insights into life on campus or highlight issues that are bubbling under the surface.
All this makes it essential to conduct active social listening, monitoring key accounts, hashtags and keywords to keep yourself in the loop.
Here's an intro to social listening using Hootsuite streams.
3. Establish social media guidelines and policies
With so many people and accounts involved, it's important to establish guidelines and policies to keep everyone on track. Solid documentation helps streamline onboarding, promotes best practices, and maintains a unified voice across channels.
Your complete set of higher education social media guidelines should include:
Contact information for relevant members of the social team
It may seem like a lot of ground to cover. But thorough guidelines provide crucial support to social managers. They also empower students and faculty to participate in an independent and authentic way. As a bonus, they reduce the need for support from the core team.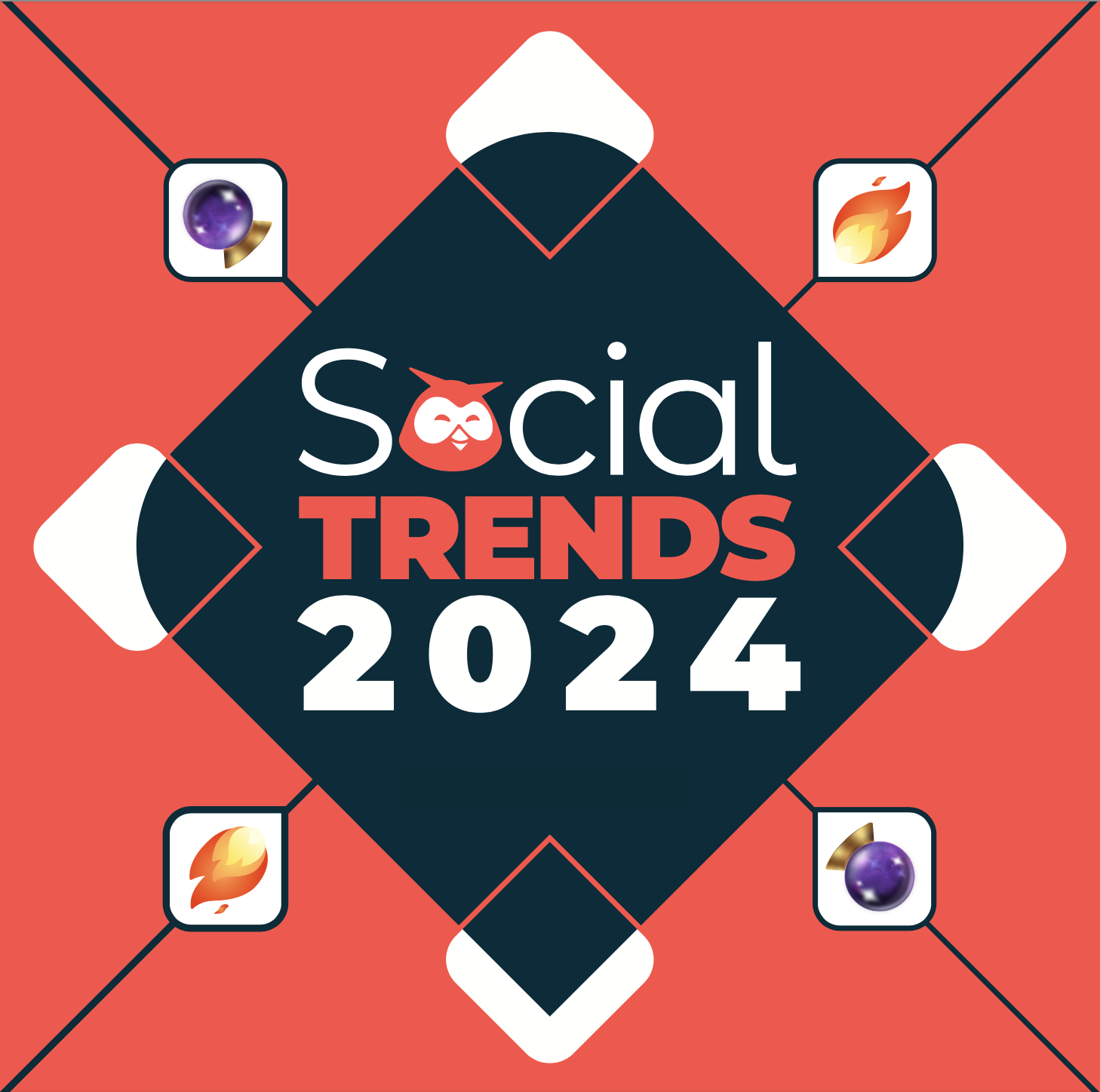 Social Trends Report for Higher Education
See the latest data and discover the top social media trends specific to education — and craft a strategy that's too cool for school.
Get the report
4. Share important updates in real time
No one hopes for crises or emergencies. But it's important for institutions to plan for them. People increasingly look to social media for real-time updates and information, so social should be a key part of your crisis communications plan.
Think ahead about how you might address faculty drama, on-campus criminal activity, or even natural disasters, so that your communications team isn't caught off-guard when the unthinkable happens. Rumors travel fast on social media, so ensure you take charge of chaotic situations with clear, concise messaging to help quell concerns early.
Even something like a bad snow day—like the one Simon Fraser University faced recently—may require a public announcement. Social is a great place to spread the word about the status on campus, or safety precautions.
All SFU campuses are open today, Dec 1. Remember to exercise caution and give yourself extra time as you make your way to campus. Visit https://t.co/rkT0MxjdGS for transit alerts and check https://t.co/s9I0q6OhCb and the SFU road report for the latest commuting conditions. pic.twitter.com/hkyFiDebba

— Simon Fraser University (@SFU) December 1, 2022
Crisis communication can go beyond an on-campus scandal or weather disruption. It's expected, in 2023, that institutions and corporations alike respond to social movements as well. Social media can be used to share concrete action plans to address social or institutional issues as they arise.
5. Streamline your social media operations
Higher ed social media operations tend to involve a lot of people… even more channels. Bring everyone and everything together with a central hub. With the support of a tool like Hootsuite, a core team can monitor all channels from a central dashboard.
This makes life easier for often under-resourced social managers. Use the dashboard to assign tasks, approve and schedule posts, coordinate content from contacts across the campus, and mobilize in the event of a crisis.
6. Reply to all messages
Speaking of streamlined — you'll never miss a single message from a candidate, existing student, or alum if your team uses one inbox to manage all social media communications.
With Hootsuite Inbox, you can bridge the gap between social media engagement and customer service — and manage all of your social media messages in one place. This includes:
Private messages and DMs

Public messages and posts on your profiles

Dark and organic comments

Mentions

Emoji reactions
… and more.
The all-in-one agent workspace makes it easy to 
Track the history of any individual's interactions with your digital campus on social media (across your accounts and platforms), giving your team the context needed to personalize replies

Add notes to profiles that interact with you the most (Inbox integrates with Salesforce and Microsoft Dynamics)

Handle messages as a team, with intuitive message queues, task assignments, statuses, and filters

Track response times and CSAT metrics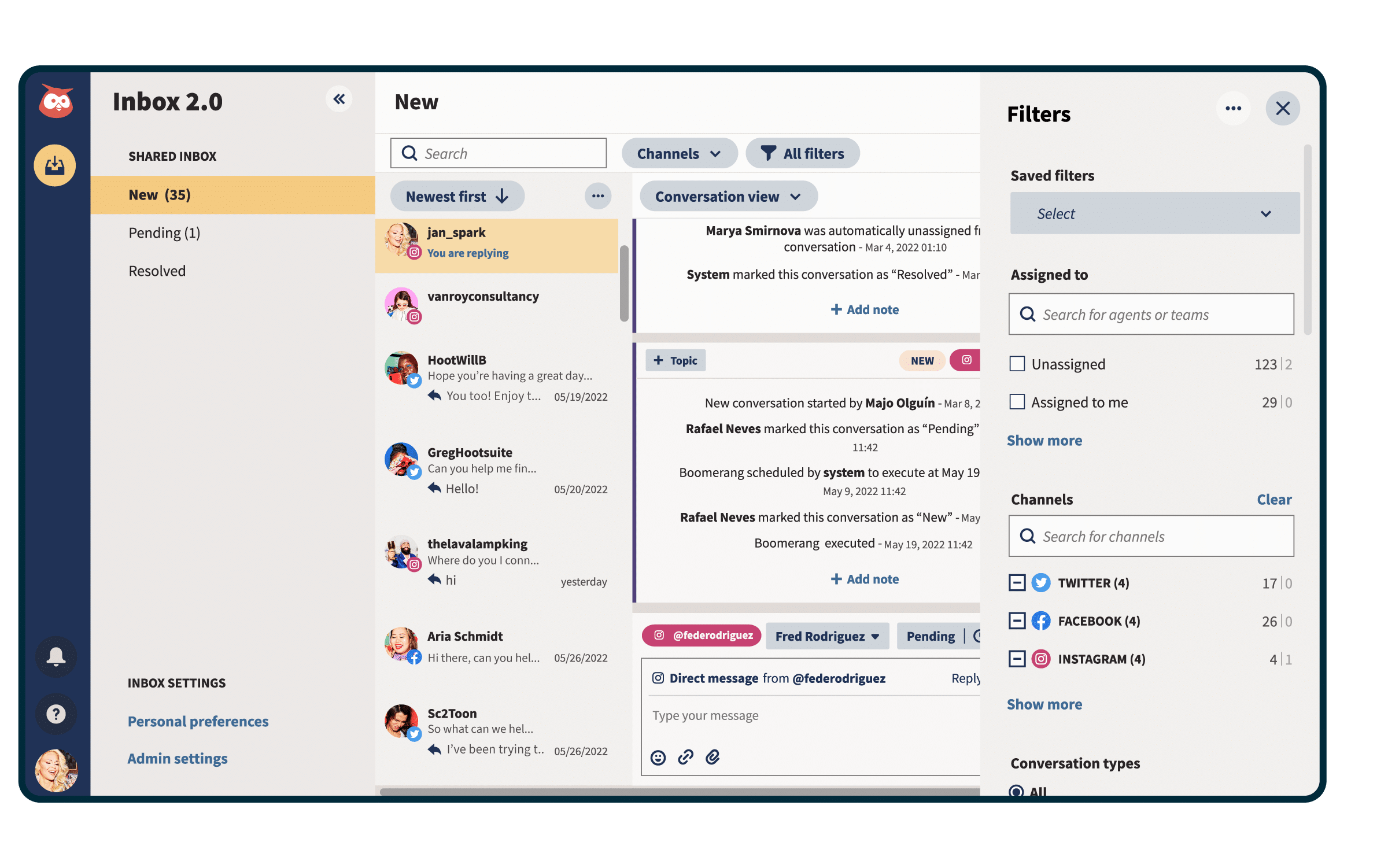 Plus, Inbox comes with handy automations:
Automated message routing

Auto-responses and saved replies

Automatically triggered customer satisfaction surveys

AI-powered chatbot features
7. Engage students on and off-campus
A key advantage of social media in higher education is that it allows students to connect. That might be from home, different campuses, work study programs, or at a conference.
Not all students live on campus. That doesn't mean they're less motivated to engage and participate in student life.
Create a social media group to rally students. Base them on wide-ranging topics, interests, experiences, and activities. For instance, University of Chicago runs a Civic Engagement page to bring together students looking for community service and activism opportunities.
https://www.facebook.com/UChiEngagement/posts/6042083772488749
8. Livestream campus life
Nearly a third of all internet users report watching at least one video live stream each week.
And can you blame them? Live streaming is authentic, engaging, and—we won't deny it—a little bit thrilling. Social media makes it incredibly simple to broadcast campus life to the world.
Whether a private livestream just for students of a particular class, or putting a commencement speech up for the world to see, it just takes a few taps to livestream on most social media platforms.
Check out our full guide to livestreaming on social here.
9. Develop a social media strategy
Behind every successful social media channel, there's a strategy at play. Add more channels to the picture, and the need for strategy increases. But so do the challenges.
It's an enormous challenge to create a strategy for a multi-channel organization, but it starts with creating an overarching social media marketing strategy for the institution itself. Then, each individual department or account should align its specific strategy back to the university's core objectives. This creates a clear business case for social media and allows managers to better allocate resources.
Bonus: Download a free bundle of social media tools designed specifically for universities and colleges — including post ideas, a social policy template, a social media strategy template, and alumni reachout templates.
10. Pore over your analytics
Sure, you might be able to gauge student sentiment on campus by measuring the number of sweatshirts sold from the gift shop, or eavesdropping in the cafeteria. But social media analytics offers accurate data to help you understand your audience quantitatively.
Maybe you're hoping to drive more traffic to your website or reach a specific demographic of potential students. With social media metrics, it's clear as day how close you're getting to your goals.
Reviewing your engagement, reach, and audience data can help you understand just how successful your communications have been—and guide you towards obvious areas for improvement in the future.
Hootsuite Analytics can package up intel from your various social platforms with one-off or regularly scheduled reports.
11. Use social media as a message board
Social media can act as a great hub for feedback or conversation for the community at large. It's also a natural place for connection for specific classes, clubs, or identity groups.
Instead of spending time and money building a student portal no one is going to use, embrace the platforms that are already known and loved (or at least, tolerated) by the community.
Here are some ideas for digital gathering spaces for the campus community:
Facebook groups for students seeking housing
Twitter threads collecting input for the new student center
Hyper-specific Instagram accounts dedicated to the experience of international students
Of course, social media's messaging potential doesn't have to be limited to social activities: professors can use hashtags to generate and track class discussions, too.
12. Build and empower communities
Create hashtags the student body can rally behind online. Develop an accessible intake program so students and faculty can apply to create and manage accounts. Let students and their creativity take over — it pays off.
The University of New Hampshire has an application form so any student can apply to take the reins of their social channels for a limited period of time.
Student takeovers are a powerful view into authentic campus life, whether you're sharing the work of one dedicated creator or are sharing user-generated content from a various community members.
https://www.tiktok.com/@livheim/video/6872890621024029957?is_from_webapp=v1&item_id=6872890621024029957&lang=en
The point is, the more people who share content, the greater your institution's reach and social share of voice, so invite in ambassadors to help whenever you can. With Hootsuite Amplify, faculty, staff, and students can share vetted, on-brand content and increase reach.
13. Adopt a platform-specific approach
Did you check out the social media directories we mentioned above? If so, you'll notice the social platforms used vary across departments, faculties, and other areas of university life.
Does admissions need a LinkedIn page? Does information aimed at parents need to go on TikTok? It's important to consider which platforms are most likely to reach the right audience.
But remember: You're not just talking to Gen Z. Your audience includes students and potential students, of course, but they may not all be in their late teens or early twenties. In public four-year schools in the U.S., 90% of students are under 25. But for private for-profit four-year institutions, 66% are 25 or older.
Beyond mature students, you've also got to reach plenty of other adult audiences:
parents
corporate partners
other institutions
faculty and potential faculty
Staff
Get to know each of your social audiences. Look for trends in age range, gender, location, and, if available, occupation, education level, and interests. With these findings, tailor and personalize messages for each different audience.
For instance, LinkedIn may not be the best platform for recruiting undergraduates. But it could be the ideal place to market continuing education programs or recruit new instructors.
TikTok might be a good channel for admissions content, or recruitment. Just look at how University of Florida entices potential students with this 15-second campus tour.
(It can also be a platform to experiment and simply build community in the inexplicable way that only TikTok can.)
Stay on top of platform and demographic trends to identify where your communities are most active. This allows managers to focus on channels that drive the most results. Management tools like Hootsuite make it easy to compare how channels stack up against each other.
14. Invest in building a team
Social media for higher education is not a one-person job. Nor is a job that should be left to interns. (Although it is a great idea to include student interns or work placement positions on your social team.)
Don't yet have a full team? Create strategic alliances with other departments. You'll gain access to more information and resources than you could on your own.
You can also maximize the time of a small team with a social media management platform like Hootsuite. Create posts in advance, schedule them for the best posting times, and upload batches of posts in bulk. You also don't waste time logging in and out of different platforms.
There's really no denying the benefits of social media for modern higher education institutions, as well as for students, alumni, and faculty of those institutions. But if you need to prove to higher-ups that you require more budget for social media, come prepared with plenty of information about your current return on investment, like a social media report.
Save time managing your social media presence with Hootsuite. From a single dashboard you can publish and schedule posts, find relevant conversions, engage the audience, measure results, and more. Try it free today.
Attract, recruit, and retain students with Hootsuite, the #1 social media tool for education.
Book a Demo