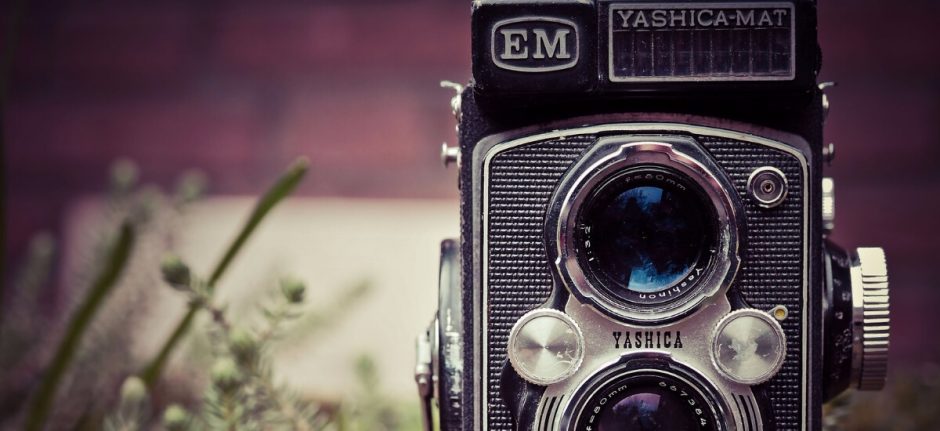 How to Regram: Best Practices for Reposting Instagram Content
A "regram" is when an Instagram user posts a photo from someone else's account to their own. For brands who use regrams as part of their user-generated content strategy, the benefit is clear.
Regramming content from other users gives brands fresh material to share with their audience. And the practice can encourage increased engagement by motivating followers to post content worthy of being reshared.
Learning how to regram on Instagram is the key to taking your marketing strategy on the photo-sharing platform to the next level, so let's get started.

Bonus: Download a free checklist that reveals the exact steps a lifestyle photographer used to grow from 0 to 600,000 followers on Instagram with no budget and no expensive gear.
How to regram on Instagram
Manually
The original way to regram is a manual workaround using the following steps:
Find the photo you want to regram on Instagram.
Take a screenshot of the image.
Select the camera button to post a photo.
Crop out your screen so that only the photo remains (this can also be done using your phone's built-in editing tools.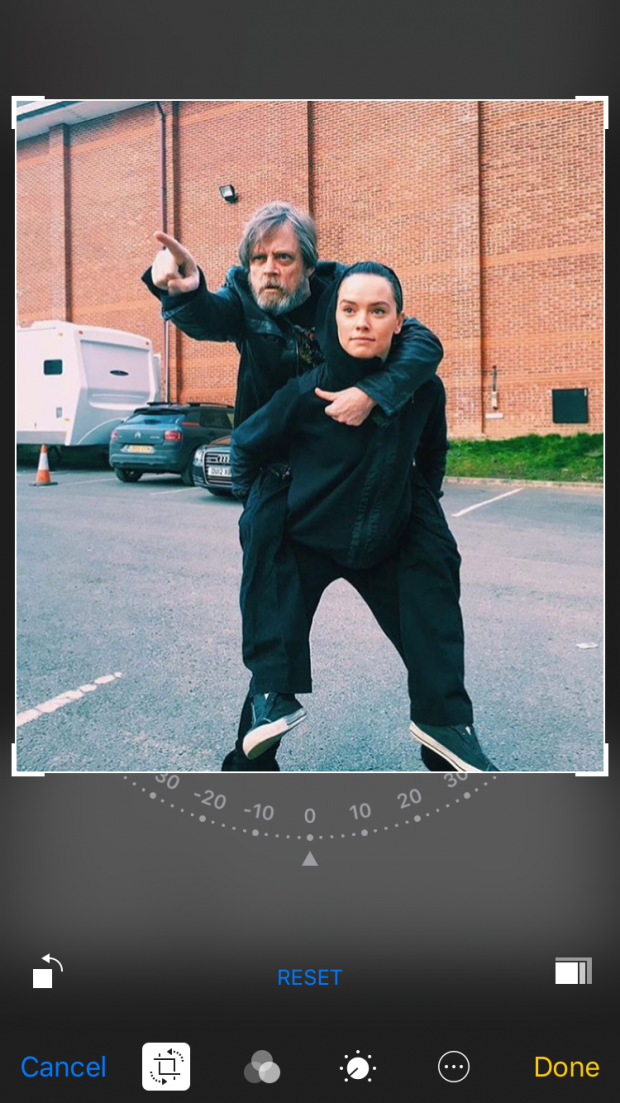 Proceed to the caption screen and enter your caption. Be sure to attribute the photo to its creator by adding "Credit: @username" or "? : @username" to the caption.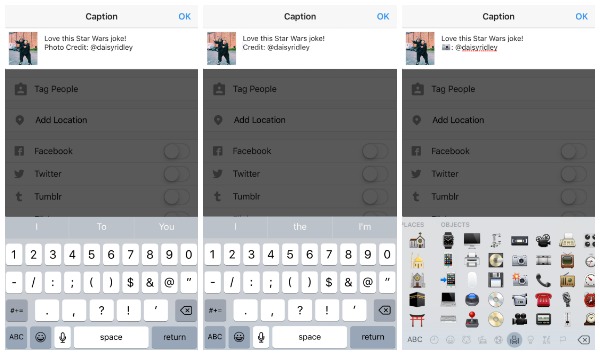 Click the 'Share' button.
Using Hootsuite
You can easily regram on Instagram from the Hootsuite dashboard and the mobile app. It takes just a couple of seconds.
After you've found an image that you'd like to share, simply click the 'reshare' button below the photo.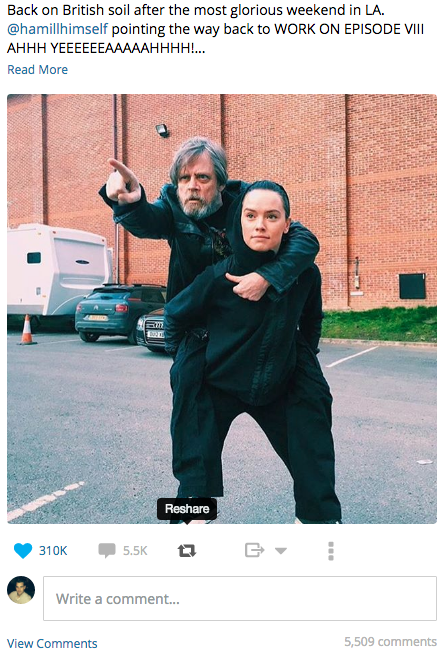 (If you're using the Hootsuite mobile app, tap the image you'd like to regram, and then click on the reshare icon.)
The compose box will open and automatically attach the photo with the original caption as well as an append photo credit (? : @username).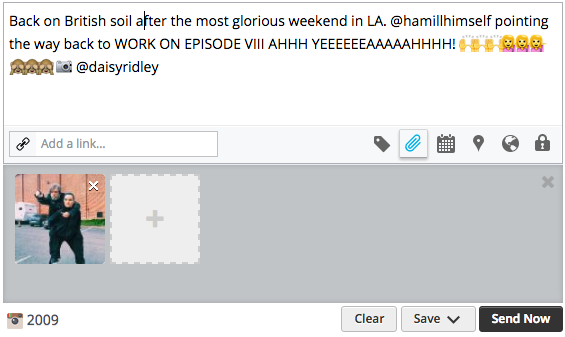 Choose the social networks that you want to repost the photo on. Note that the photo credit (? : @username) will reflect the Instagram handle of the original poster, which may differ from their Twitter handle. You can manually change the username and caption in the compose box.
Save, send, or schedule as usual.
Regram best practices
Ask for permission
If you see a photo you'd like to regram, it's always best to ask permission from the photo's creator. This can be as simple as leaving a comment on the image or sending the creator a DM (note that if you send a DM to someone who doesn't follow you, it'll appear as a request in their Instagram inbox).
It's best practice when asking permission to regram an image to open with a thoughtful comment about the photo then ask if it's okay for your brand to share the image using clear, unambiguous language, such as "with your permission."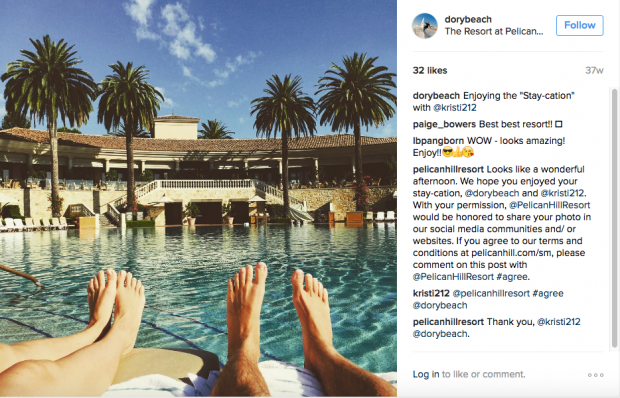 Only regram the image if the creator responds to your request saying that it's okay. If they don't respond or if they say no, then don't share the image.
If you run a contest, sweepstakes, or campaign to solicit user-generated content, be sure to state in the guidelines that submitting an image means giving consent to the photo being shared or otherwise used by the brand.
Avoid edits if possible
It's best to share the user-generated photo or video in its original form, to avoid the risk of offending someone by tampering with their work. Of course, if the photo or video in question comes from a submission form and has to be edited for length or resized, you don't have much choice.
However, now that Instagram has lifted its photo cropping restrictions, there are few reasons to make your own edits to user-generated content. If you absolutely have to adjust something, make sure to ask for permission from the user first by sending them a DM or leaving a comment.
Alway, always, always give proper credit
If you decide that a user's Instagram post is worth sharing, don't forget to include their username in the caption. They created high-quality, shareable content and deserve to be recognized for it!
The best way to provide appropriate attribution is to simply state it outright, i.e. "Photo Credit: @username," "Credit: @username," or "Captured by @username."
If it suits your brand, you can make this a bit more playful (so long as the meaning remains clear), i.e. "? : @username."
Note that simply tagging the user in the photo is not considered best practice because it isn't a visible enough means of providing attribution. As tagging is typically used to denote who appears in the photo, it's not a sufficiently clear method of indicating who created the image.
Bonus: Download a free checklist that reveals the exact steps a lifestyle photographer used to grow from 0 to 600,000 followers on Instagram with no budget and no expensive gear.
Get the free checklist right now!
5 ways to get user-generated content on Instagram
1. Create a branded hashtag for user-generated photo submissions
Put out a call to your followers to submit their photos for regramming with a custom hashtag. That way the pool of content is conveniently organized in its own feed which you and your followers can easily reference and draw from.
Poler did this with their #BeneathTheBrim hashtag.
2. Monitor photos your brand is tagged in
You may be missing the most obvious opportunity to find user-generated content: photos your brand has been tagged in.
Many Instagram users tag brands in photos in which their products are featured. Regramming fans and customers who tag your brand will encourage other Instagram users to do the same—generating more content and brand advocacy.
If your brand has a brick and mortar location, be sure to set up a location tag on Instagram (also known as a geotag) and regularly check photos tagged with that location. You can monitor geo-located posts in Hootsuite by setting up an Instagram search stream in the dashboard. Simply select streams from the launch menu, choose a tab to host the stream, click 'Add Stream,' and choose Instagram from the list on the left. Select the location tab, choose your brand's Instagram profile, enter a location, and select your brand's location from the list that populates.
Ben and Jerry's is great at leveraging user-generated content on Instagram. The iconic ice cream brand often regrams photos taken at their Scoop Shop locations. This practice builds brand loyalty, adds variety to their feed, and serves to drum up more business to their brick-and-mortar shops.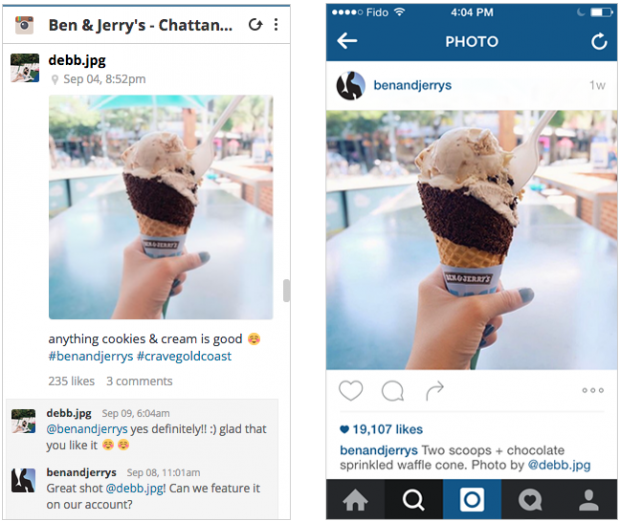 3. Run an Instagram photo contest
Instagram contests are one of the most popular ways to acquire user-generated content for the purpose of including it in your own feed.
If your brand is big enough, the chance for a follower to have their photo appear in your feed might be enough to encourage entries. But if you do have to offer up a prize for the best photo submission, make sure it's something that your audience will want.
As photos come in, you can feature entries on your feed as Hootsuite has done for our #IWorkFromHere contest, which ran in June 2016.
4. Invite followers to submit photos
Even if you have established the right hashtags and proper tagging practices among your fans and followers, you may not have time to browse through the images on a regular basis. Your customers may also want to submit original photos without filters, or videos that go over Instagram's length limit.
If that's the case for your brand, it may be wise to create a submission form specifically for Instagram content and post the link in your Instagram bio—like GoPro did to gather amazing footage from their customers.
5. Encourage Instagram engagement during live events
Encouraging attendees to share event photos on Instagram can create an impressive catalogue of regram fodder.
To get people to take photos at your event, facilitate photo opportunities. This can be anything from a photobooth with props to a compelling art installation. Whatever you choose, make sure to devote a team member to monitor new Instagram posts during the event to avoid any missed opportunities.
Manage your Instagram presence alongside your other social channels with Hootsuite. From a single dashboard you can publish and schedule posts, grow and engage your audience, and regram content. Try it free today.