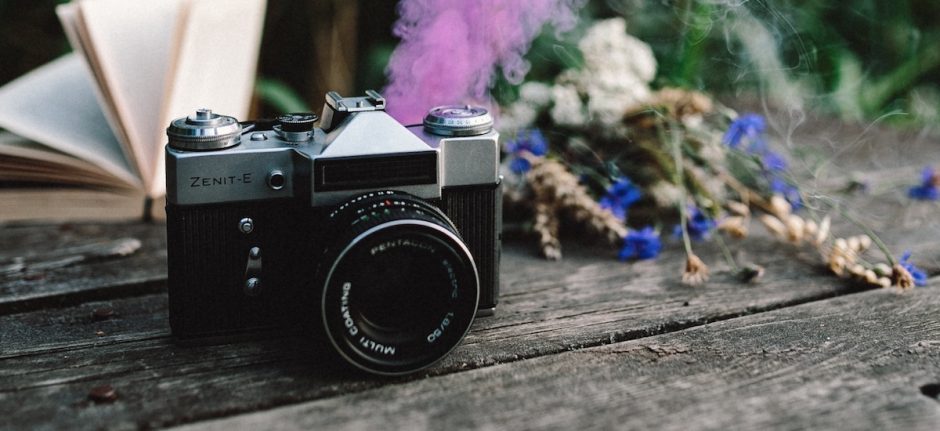 Instagram Post Ideas: 6 Types of Content That Work
It's Monday morning, and you're standing in front of your closet. You sift through your clothes hangers and empty out your dresser drawers, but the truth is inevitable—you have nothing to wear. This is the same exasperated feeling you get when you've run out of ideas and can't think of anything for your Instagram posts.
Continuously coming up with fresh and engaging Instagram content is a struggle for most social media marketers. You take one look at your feed and realize that you've posted the same type of photo over and over again, and that nothing is setting your brand apart from your competitors. To help you out, we've put together the following guide with ideas for your Instagram posts to ensure you never feel stumped again.

Bonus: Download a free checklist that reveals the exact steps a lifestyle photographer used to grow from 0 to 600,000 followers on Instagram with no budget and no expensive gear.
Instagram post ideas to drive engagement
Behind-the-scenes content
You are more than a brand—you're a community. Advocate for your team and the people behind the business by showing off some unique behind-the-scenes content. Behind-the-scenes content is a great idea for your brand's Instagram posts as it humanizes the business, showing the faces behind the brand.
Your audience will have the opportunity to see what your brand is truly about and feel a personal connection to who you are and what you stand for.
Some ideas for behind-the-scenes Instagram posts include:  
Employee profiles, including executives and even the CEO

Workplace tours to showcase where and how your products are made

Office pet features (If your office allows dogs, do a feature or "takeover" as we did with

this Instagram post

)

Action shots of employees and team members hard at work

Photos and videos from events that your brand organized or is involved in
Product features
It might seem like a no-brainer, but sometimes brands can get so carried away with sharing lifestyle-centric content that they forget to actually showcase their products or services on Instagram. Remember, your audience is interested in what you are offering and what sets your brand apart from your competitors.
In addition to your lifestyle-focused Instagram posts, share the occasional post showing off your product and brand. Set a schedule to ensure that you aren't posting too much promotional content. One or two posts per week—depending on the amount of other content you're regularly sharing—is a good number to go with.
For example, if you are a donut company, share a photo of some of your creations in their most flattering light. Or if there is a holiday or popular cultural event, you could also connect your product to it in a fun and creative way, like Vancouver donut shop Cartem's did for International Bacon Day.
https://www.instagram.com/p/BJ6dpvIDiBC/?taken-by=cartemsdonuts
Lifestyle shots
As mentioned above, lifestyle content is a great way to showcase how your product or service lives in the real world.
Instead of always sharing a picture of your brand's backpacks sitting in a showroom or store, share a photo of adventurous hikers scaling a mountain—wearing your backpack. Think about your target audience and the personas you've established, and what they would be interested in. What does their best life look like? Once you figure this out, you can then share images that encompass these aspirations and allow them to feel as if your brand is aligned with their wants, needs, and pain points.
Quotes and text-based content
You know those days when you just need a little pick-me-up or inspiration? Offer that to your followers with your Instagram posts. Quotes and text-based images are a simple but effective way to boost engagement quickly with your Instagram posts.
Some ideas for text-based content can include:
Quotes from prominent figures who appeal to your target audience

Quotes from experts and leaders in your industry (this could include your company's CEO or other executives)

Positive reviews or feedback from customers

Event information or announcements

Information about promotions and sales

Notes regarding shop closures or hours

Useful information such as recipes, product-related tips, or how-tos  

Industry-related statistics and facts
American DIY and lifestyle brand Brit + Co does text-based Instagram posts well. With an established brand voice, they inspire and delight their design-savvy audience with words that support Instagram's visual platform in a natural way.
Daily hashtags
Have you ever been scrambling for an Instagram post idea when you suddenly realize it's Thursday? With the mega-popular #tbt (Throwback Thursday) hashtag, you instantly have a post idea. Dig around for those old photos of your business' humble beginnings, or some of your CEO's baby pictures.
For Instagram post ideas that you can go back to every week, check out our guide Daily Hashtags Explained: What They Mean and How to Use Them.
No matter what day it is, if you're stuck for an idea for your Instagram posts you now have a great jumping-off point.
User-generated content
You would be nothing without your audience and customers, so make sure they feel appreciated. By sharing user-generated content (UGC), you not only make your valuable followers the stars, but you also get unique content for your Instagram posts.
The easiest way to share UGC is to regram—post a photo from someone else's account to your brand's own. As our post, How to Regram: Best Practices for Reposting Instagram Content, explains, "Regramming content from other users gives brands fresh material to share with their audience. And the practice can encourage increased engagement by motivating followers to post content worthy of being reshared."
The above-mentioned guide shares the following five ways to get user-generated content on Instagram:
Create a branded hashtag for user-generated content submissions.

Monitor photos your brand is tagged in.

Run an Instagram photo contest.

Invite followers to submit photos.

Encourage Instagram engagement during live events.
The quest for fresh and engaging Instagram posts can seem like a never-ending challenge. However, with the above guide on-hand you can easily get inspired, get creative—and get Likes.
Share your best Instagram posts with Hootsuite!