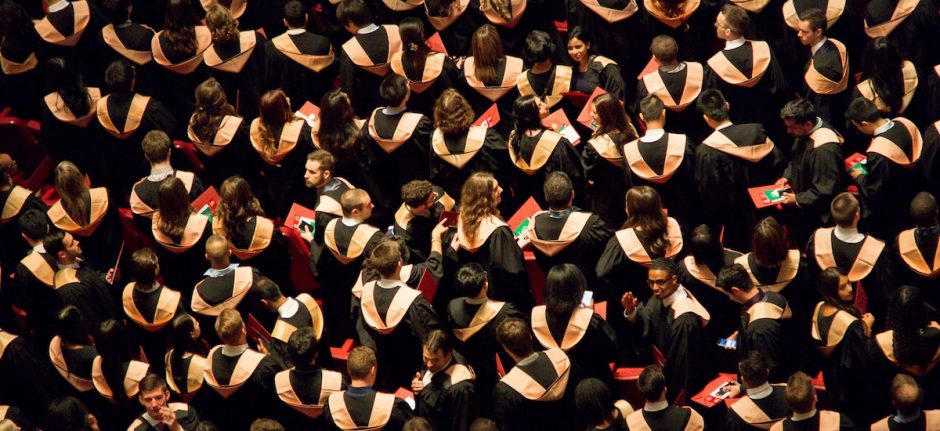 The Ultimate List of LinkedIn Statistics That Matter to Your Business
There's no better place to connect with business professionals than on LinkedIn, the most popular social platform for professional networking.
Using LinkedIn for your business can be tricky, but with some research you can direct your strategy in the right direction. Continue reading for the LinkedIn statistics that matter to your business.
Bonus: Download a free guide to discover four time-saving tools to help you grow your LinkedIn network faster. Includes one tool that lets you schedule a week's worth of LinkedIn updates in just three minutes.
LinkedIn usage statistics
LinkedIn has more than 467 million users
Before jumping on any social network, most social media managers will ask whether it's worth joining. If you're looking for an audience, you want to ensure there are active users regularly engaging with content on the site. Thankfully, you don't have to think twice about this on LinkedIn.
LinkedIn is the world's largest professional network, and gains more than two members every second. If your brand is looking to target young professionals, you're in luck. There are over 40 million students and recent college graduates actively using LinkedIn—the fastest growing demographic on the network.
Mobile usage on LinkedIn is also something you'll want to take note of.
57% of all LinkedIn traffic is mobile
When presenting their 2015 results, LinkedIn shared that most users are accessing the site via mobile devices. With mobile-first a key part of the digital transformation of businesses, this comes at no surprise.
From 2014 to 2015, mobile use grew at a rate of three times that of overall member activity—and the numbers are staggering. To reach users on mobile (whether sharing content, running ads, or linking to your website) LinkedIn provides the following tips:
Use mobile responsive design, which allows the mobile page to automatically adjust to every phone or tablet screen size and present information in the easiest to digest way.

Stay away from Flash, which does not work on iPhones and iPads.  

Keep the text short and rely on visuals. Videos and pictures should be lightweight so that they can download fast on a 3G connection.  

Use video players that actually work on mobile (again, no Flash).  

Make sure your forms and links work on mobile
Make it as easy as possible for your audience to engage with you on LinkedIn by optimizing your content for mobile.
With such a large number of posts being written and shared, you need to find ways to stand out from the crowd. This means working on specific targeting strategies. LinkedIn explains, "Our members self-report their job history, industry, title, level of experience, and much more. We know that giving marketers access to that information improves the experience for everyone. Our members want valuable content, and marketers want a receptive audience. The right targeting brings the two together."
LinkedIn suggests the following best practices for targeting your audience on the network:
A/B test your targeting

—test your headline, creative, images, landing pages, and filter results by skills compared to job title, industry against function and different geographic limits to find the best audience for your message.
Start with audience expansion

—using the Campaign Manager tool, select the audience expansion option to find more audience members and expand your reach with LinkedIn's algorithms.
Use click demographics to fine-tune

—using LinkedIn's Demographics tool, you can monitor the performance of your content and inform future decisions.
Personalize within your audience

—using knowledge of subsets within your broader audience group, make specific ads targeting these smaller groups.
Target seniority rather than age

—according to LinkedIn, "seniority is more likely to be accurately reported, and more likely to reflect what you're looking for." In fact, your audience size can reduce by up to 90 percent if you target by age instead of seniority—a huge number that could be detrimental to your strategy.
71.5 % of LinkedIn users are located outside the U.S.
If your brand is global, you're likely to find a lot of value in LinkedIn. Consider the following demographics:
More than 258 million in Europe, the Middle East, and Africa

More than 105 million in Asia and the Pacific

More than 65 million in Latin America

More than 20 million in the Middle East and North Africa

More than 20 million in Southeast Asia
56% of LinkedIn users are men and 44% are women
Men, women, and those beyond the binary find LinkedIn to be an excellent way to share professional updates with their networks.
LinkedIn for business statistics
While many think of LinkedIn as primarily a job hunting or recruiting tool, the site is invaluable for marketing, finding leads, and making sales. In fact, LinkedIn is the number one social media platform for professional content distribution.
As LinkedIn explains, "With over 467 million members, LinkedIn is at the forefront of connecting B2B buyers and sellers. One of the most important sales techniques is to understand how your buyer behaves—making prospecting easier with greater success."
With seven out of 10 professionals describing LinkedIn as a trustworthy source of professional content, it's important that your message is reaching the right people. LinkedIn's Sponsored Content tool helps you make sure you're using first-party professional data to target professionals that will make the biggest difference to your business so that you can focus on writing content for a premium audience and connect with prospects who are ready to listen and in a professional mindset.
Marketers are rapidly increasing their adoption of LinkedIn and the majority have created a LinkedIn Company Page for their business. A Company Page allows you to control your brand's presence on the network, attract followers, and build a community to help drive engagement.
A LinkedIn Company Page will help you establish your presence on the platform, attract new followers, engage with your audience, share content, and gain valuable insights on how your content is performing.
50% of B2B buyers use LinkedIn when making purchasing decisions
It might not be the first place you think of when considering the buyer's journey, but LinkedIn is built for social selling. With the professional platform you can:
Create a strong professional brand

and authoritative voice through your business' LinkedIn presence.

Connect and engage with your prospects

and other professionals in your industry. Joining LinkedIn groups is one way to ensure you are monitoring relevant conversations and discovering what your potential customers care about. What are their pain points? How can you help them? Once you figure this out, share relevant posts and discussion topics to get your name recognized as a leader in the industry.

Build and maintain relationships

through LinkedIn connections, and position yourself as being a solution to the audience's problem. As LinkedIn shares, "Sell the problem and the solution, not the product."
A key social selling feature on LinkedIn is The Sales Navigator tool, which helps with audience targeting and lead generation. Features include:
Real-time sales updates

, including insights on your accounts and leads, as well as potential new leads

Lead recommendations

and suggestions

TeamLink

, a tool that lets you connect with prospects through your company's verified network

InMail

, so that you can contact high-profile decision makers in a secure and credible way
With all of the tools and features available on LinkedIn, you can easily put these stats to work for you.
Now that you're armed with the stats you need to know to develop a killer LinkedIn strategy, it's time to execute on it. Use Hootsuite to schedule LinkedIn posts, engage with your community, and track the success of your efforts. Try it free today.