Olympic Twitter Lists for Sochi 2014
Great 2nd day in #Sochi-opening ceremonies tomorrow @bradjacobs15 @eharnden83 @ryanfry79 @RyanTHarnden @calebflaxey pic.twitter.com/pmr2tkepLG

— Team Jacobs (@TeamBradJacobs) February 6, 2014
The Games kick off today and the action has already begun. An estimated 2,800 athletes have descended on Sochi, Russia, to compete in 98 events and 15 different sports in the 2014 winter Olympic Games. And you? You're probably stuck at home where you'll be sleeping during half the events and working during the other half, right? Instead, why don't you become a part of the action and stay on top of all the news (sports and otherwise) happening on the ground. To help you do just that, we've compiled a series of Olympic Twitter Lists for Sochi, so that you never miss a story or a chance to cheer for your country.
The Athletes
Relaxing outside of Canada House! Another great day in Sochi! #Sochi2014 #feelslikehome @TeamJJonesCurl pic.twitter.com/AtnDhQluQ1 — Jennifer Jones (@jjonescurl) February 6, 2014
Lifetimes spent training, all leading up to one moment? Yeah, that makes for some amazing social media content. Some of the athletes who have poured their heart and souls into sport will be sharing their experiences (the good, the bad and the historic) on Twitter. Follow along and enjoy the ride with these Twitter lists of Olympic athletes: Team Canada  Team USA  Team Great Britain Team Switzerland Account to follow: The Jamaican Bobsled Team
The Reporters
Olympic worker pets #SochiStrays pup at Gorki Media Center #SochiSMG @RobSchumacher1 @USATODAYsports pic.twitter.com/Zd06yI5cUY — Andrew P. Scott (@andrewpscott) February 6, 2014
The Sochi Olympics have only just begun, but they've been a media story since Vancouver ended. From unfinished hotels to stray dogs and corruption, journalists have been hard at work sharing Olympics news. The Sochi organizers and Olympic committees are sure to share some positive stories, but the reporters will likely be your best resource for sports, as well as the more gritty and controversial side of the Games. Here are a few lists of journalists covering the games, including a steadily growing list by Poynter's Kristen Hare.
Poynter List of Reporters
CBC Reporters
NBC Reporters
NPR Reporters
BBC Reporters 
The Sponsors
Big fans come in all sizes. USA, we're all rooting for you. #Sochi2014 pic.twitter.com/MmBRMVFXmV

— Visa (@Visa) February 6, 2014
While lots of brands will be doing sports-themed ads and campaigns in the coming weeks, only 10 companies can call themselves official worldwide partners. Of the 10, 8 are actively talking about Sochi on Twitter and, as with every Olympics in recent memory, you won't have an easy time avoiding McDonalds or Visa ads in the near future. Check out our Twitter list of global sponsors and see how they approach social media during one of the biggest branding opportunities ever.
The Other Networks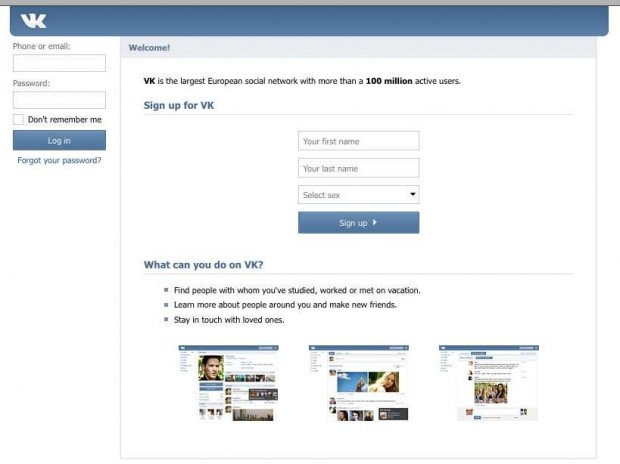 It doesn't all come down to Twitter of course. Facebook, Instagram and other networks will provide differing snapshots of the events in Sochi. Front and center among them will be VKontakte.
With a reported 100 million monthly active users, VKontakte (popularly known as VK) is Russia's most popular social media network. Much like Facebook, complete with a news feed and Like button, VK also has hashtags like Twitter and photo filters like Instagram with the added bonus of content sharing and storage.
VK's own Olympics page has around 2.5 million followers and growing. This page presents stories, games and other content about Sochi and does so in English as well as Russian.
If you're curious about VK and want to try it out, HootSuite has integrated the network into our dashboard. Install it for free today.
More Social Media Olympics Coverage
Sochi-al Listening: How Hootlet Helps Journalists Get Olympic Scoops