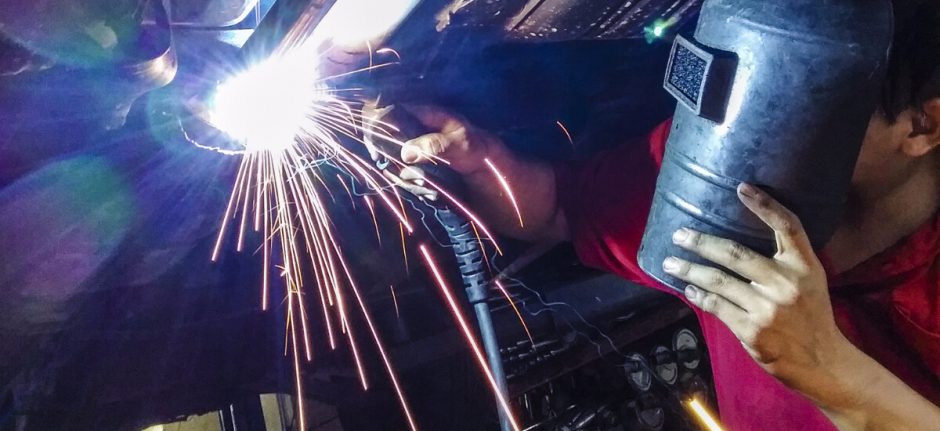 5 Surprising Ways to Optimize Your Facebook Ads
You probably know by now that advertising your business on Facebook is no longer an option, no matter which demographic you're marketing to.
There have been rumblings in the media that younger people are moving away from Facebook, making the granddaddy of social networks a site primarily for, well, granddaddies. But it's simply not true. eMarketer recently compiled an impressive collection of statistics showing how important Facebook is to millennials—including that eight in 10 millennial Facebook users use the network daily, and that 18- to 34-year-olds identified Facebook as their primary social platform.
If you're just getting started with Facebook advertising, be sure to check out the Facebook ad tips in our beginner's guide to advertising on Facebook and our complete guide to social media advertising to get a firm understanding of the different types of Facebook ads and how to use them effectively.
Once you've got the basics under your belt, it's time to dive into more advanced ways to optimize Facebook ads to get the most from your social media advertising investment. Here are five surprising tricks you can use to do just that.
Bonus: Download a free guide that teaches you how to turn Facebook traffic into sales in four simple steps using Hootsuite.
1. Use the Facebook Pixel to refine and optimize your ads
The Facebook Pixel is a small piece of code that, once added to your website, allows you to track how visitors interact with your site and how that relates to your Facebook ad campaigns. Its functions can be broadly broken down into measurement and optimization.
In terms of measurement, the Facebook Pixel allows you to track conversions and use Audience Insights to get aggregate demographic, location, and purchase behavior data for your website visitors as well as detailed information about how users interact with your site. It also lets you see if and how your visitors switch between devices, like a phone and desktop.
On the optimization side, the pixel ensures you show the right ads to the right people based on the actions they're most likely to take. You can retarget people who have already visited your website, and find new people who are similar to your best customers (using lookalike audiences).
The New York Times uses the Facebook Pixel to track readers and target them with different creative based on how engaged they already are with the newspaper's website and how likely they are to subscribe.
Occasional readers see content recommendations with articles from sections of the Times website they have already visited. These people are likely not yet ready to pay for a subscription, so the point is to encourage them to take a no-commitment action—just heading back to the paper's website to read more content—that helps build the relationship and may lead to a sale down the road.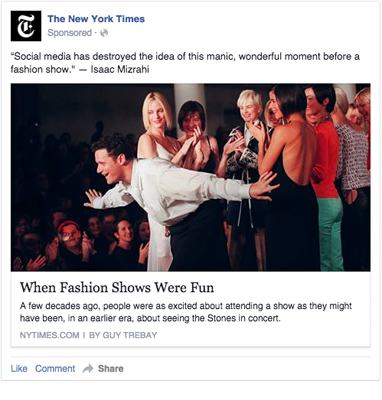 Readers who are slightly more engaged with the paper get offers for low-commitment free subscription products like newsletters and apps.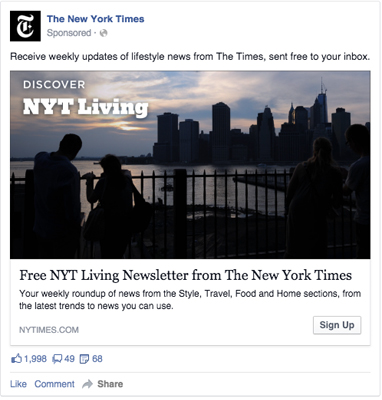 Regular online readers, who are much more likely to be willing to pay for a subscription, are the only ones who see ads for a paid product. The subscription offers are customized based on the topics that most interest individual readers.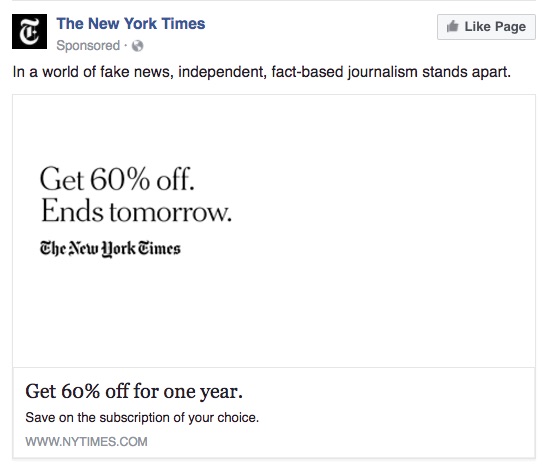 After implementing this customization strategy, The New York Times saw a 25 percent reduction in cost per subscription and a 2.3 times increase in volume of subscription conversions.
2. Show an ad for the exact product someone put in their shopping cart but didn't buy
Abandoned shopping carts are an all-too-familiar problem for most online marketers. In fact, almost three-quarters of shopping carts worldwide are abandoned before the potential customer enters their payment information.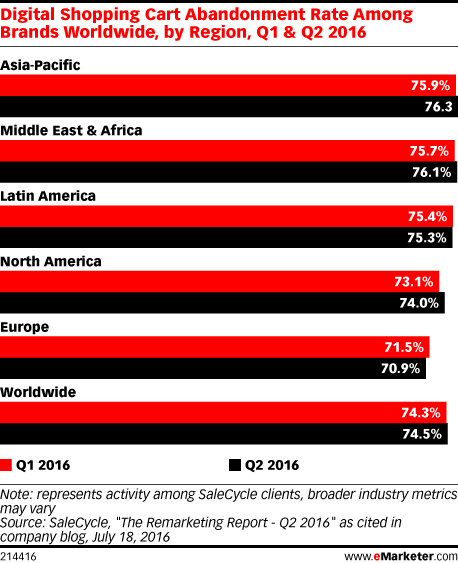 If you're not following up with potential customers who were oh-so-close to completing a purchase, you're quite simply missing out on sales.
Data from eMarketer shows that a retargeting message within an hour of abandoning the cart results in a 20.3 percent conversion rate. Second and third messages also convert well, with a third message after 72 hours converting at 18.2 percent. eMarketer's statistics are based on emails, but they note that retargeting ads are another key option for this kind of messaging.
Using dynamic ads in combination with data gleaned from the Facebook Pixel, you can serve ads promoting the exact product currently sitting abandoned in your potential customer's shopping cart, providing the nudge your fans need to head back to your website and complete the sale. You could even offer an incentive, like a discount or free shipping, to help overcome the challenges that may have caused them to abandon the cart in the first place.
When MeUndies implemented this strategy, Facebook became their top source for new customer acquisition.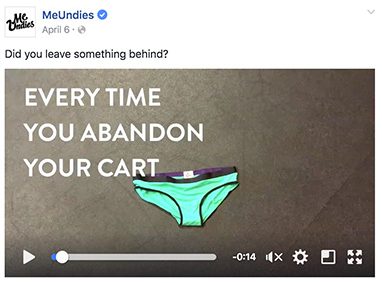 While targeting international customers who had abandoned their shopping carts, they suggested buying more pairs to minimize the cost of shipping per pair, helping to overcome an objection that could have caused the abandonment in the first place. The campaign resulted in a six times return on ad spend.
3. Use all the panes in a Carousel ad to create one big, compelling image
The Facebook Carousel lets you include up to 10 cards, each featuring its own photo or video, into one ad. You can use the Carousel format to showcase a series of products, or different benefits of the same product.
But if you want to get a little more creative with the Carousel, you can use all of the panes to display one big, compelling image that draws viewer attention, like this ad for a contest to win a Nutella beach towel:
Or this colorful collection of Havaianas flip-flops:
Taking a look at these two examples, you'll notice one key difference. While the Nutella ad has a separate call to action link under each pane, the entire Havaianas ad has just one URL and call-to-action button. To achieve the effect used in the Havaianas ad, enter exactly the same text and link for each of the cards in the Carousel.
4. Use the automated captioning tool to optimize your videos for no sound
According to Digiday, up to 85 percent of Facebook video views happen with the sound turned off. It's no surprise, then, that internal Facebook data shows that captioned video ads increase view time by 12 percent on average. After all, it's not very interesting to watch a video when you have no idea what's being said.
Advertisers in the U.S. and Canada can use Facebook's automated captioning tool to create automatic captions for English video ads. (Don't worry—you can review and edit them before posting to make sure they're accurate.) If you're based elsewhere or using a different language, you may wish to manually optimize your video for no sound by adding your own captions or subtitles by uploading a SubRip file.
Take a look at this Airbnb video. Notice how the captions only appear when the sound is turned off, so they don't distract from the video content for viewers watching with the sound turned on.
How long would you have watched that video if you had no idea what Stephen was saying?
5. Send people directly to your offline business with the Get Directions button
Facebook's local awareness ads offer local targeting for offline businesses. You can target people who live within a certain distance of your location, or only target people who are in your local area right now. Since these ads are likely to appeal to small businesses, they are among the easiest kinds of Facebook ads to create.
Since over a billion monthly active users access Facebook only on mobile devices (known as mobile-only MAUs), the network presents a prime opportunity for local businesses to reach people specifically when they are within easy walking or driving distance from a physical location.
A "Get Directions" call-to-action button on a local awareness ad gives potential customers an easy way to find out exactly how to find your business from their current location, without having to click away to another app.
Custom T-shirt company Logo's and T-Shirts used local awareness ads with a Get Directions call-to-action button to reach people within a five-mile radius of one of their shops.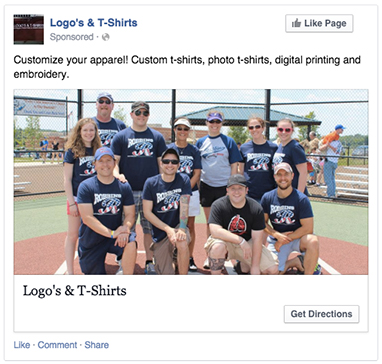 The ads reached 12,500 people at a cost of $2.50 CPM, with each person seeing the ads three times on average. The campaign resulted in a 12 times return on ad spend.
Get the most out of your Facebook ad budget with AdEspresso by Hootsuite or Hootsuite Ads. Both are powerful options that make it easy to create, manage, and optimize campaigns.