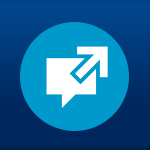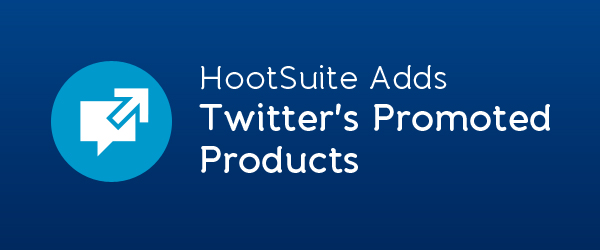 The world's largest brands are proving it every day: social media and content marketing have become a major focus, and worthy of investment. The challenge for brands and agencies is to cut through the clutter, and help their best content get discovered by even more people.
To help organizations of all sizes make the most of the reach of social media, we introduce HootSuite's new Twitter Promoted Products integration. Used by 79 of the Fortune 100 companies, HootSuite is uniquely positioned to help brands get even greater mileage out of their Paid, Earned and Owned media with this new release.
To apply for access, or learn more, register below:

Available in a HootSuite Enterprise limited beta, HootSuite's new Twitter Promoted Products integration uses Twitter's Ads API to integrate Promoted Tweets, Promoted Accounts and campaign management capabilities into the HootSuite user's existing workflows.
Why Promote with HootSuite?
Social media stakeholders of all kinds, from brand managers, digital strategists and content producers to media planners, advertising execs and other agency personnel now have a holistic platform that they can use to manage and optimize campaigns across different channels, including Twitter Ads.
Greg Gunn, HootSuite's VP of Business Development, explains what this integration is, who will benefit from it, and how to get started:
Connect Your Agency Stakeholders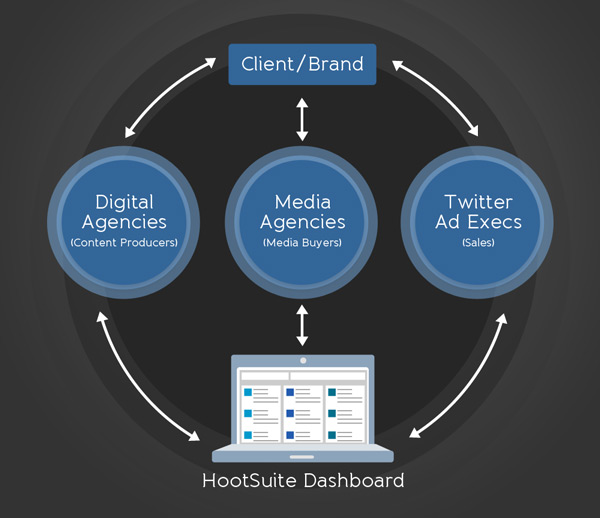 With both ad spend and content creation centralized in HootSuite, all stakeholders have secure access for campaign activation and measurement. Connect all teams, clients, digital and media agencies, and social network advertising execs with HootSuite's customizable team workflows and permissioning.
What the new Promoted Products integration for Twitter does for you:
Unified Marketing & Communications – Publish, promote & analyze Tweets directly from the best-in-class social media management system.
Multi-Agency Collaboration – HootSuite's advanced role-based permissioning features let advertising executives, media agencies, content producers, digital agencies and brands connect, create and launch campaigns from one familiar, secure platform.
Seamlessly Convert Owned Media Into Paid Media – Enable straightforward paid campaigning. Empower team members to assign Tweets to paid media managers for amplification.
Real-time Social Campaigning – Authorize your department leaders to amplify content as it happens, and reduce the number of requests channeled through your marketing department when individual messages deserve promotion.
Layered Social Media Reporting – Magnify your earned & owned social media investment. Unleash data-driven, paid media strategies to elevate the impact of your social content marketing.
The Tipping Point Is Now
"HootSuite provides our clients with the ability to amplify their owned content, keeping them at the forefront of social advertising opportunities. This process is now a simple and efficient one," says Ryan Holmes, CEO of HootSuite. "The new integration allows stakeholders in social businesses to instantly buy Promoted Tweets and Accounts from their HootSuite dashboard using our secure, role-based team workflow."
"We believe developers and partners are an important extension of our products, and we're thrilled to give them the tools to manage and create Twitter Ad campaigns through existing in-house solutions," said Adam Bain, Twitter's President of Global Revenue. "We are excited to build upon our partnership with HootSuite, and see their ability to help nontraditional marketers use Promoted Products as an exciting opportunity for both companies and our users."
According to Jonah Peretti, a founder of the Huffington Post and viral content site Buzzfeed, "the sun is setting on display ads, and publishers should focus instead on ads tailored for social media." People are moving towards social networks rather than portals to find content – diminishing click-throughs for portal-hosted display ads.
HootSuite's new Twitter Promoted Products integration provides a secure, unified platform that enables your team to make the most of this paradigm shift. Prepare your organization for the next era of online marketing. Be one of the first HootSuite Enterprise clients to test-drive the limited beta. Register below: