New Twitter Tool – HootSuite Adds Promoted Tweets in Timelines From Twitter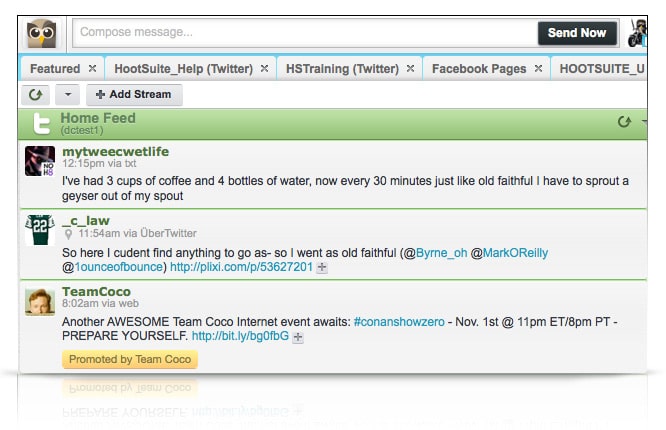 Beginning today, HootSuite users will see Promoted Tweets from Twitter appearing in their message streams.
These clearly-marked updates are the next step in Twitter's roll-out of promoted content and HootSuite is pleased to be the first partner on board.
For this latest roll-out, we'll work closely with Twitter to ensure a high-quality and relevant experience for users. In other words, you'll see Promoted Tweets which closely match your interests, or you won't see them at all.
HootSuite was also the first 3rd-party platform to syndicate Twitter's Promoted Trends and Promoted Tweets for Search and today's announcement builds on the success of this relationship.
Roll-out Partner
Twitter introduced Promoted Tweets in April with plans to display them first via twitter.com before adding to search results, then releasing to partners, and finally to timelines everywhere. Today's release is part of this plan and HootSuite is pleased to work closely with Twitter to play a significant role.
In their announcement, "Promoted Tweets: Testing in the Timeline," Twitter explains what they have in mind for this roll-out:
During this testing period with HootSuite, we will experiment with where and when Promoted Tweets are shown in the timeline. Not all HootSuite users will see Promoted Tweets and those who do may see different Promoted Tweets in different places in their timeline. As with all Promoted Tweets, we will display Promoted Tweets in the timeline when they are relevant."
Relevant & Promoted
From day one, Twitter has put forth a message that resonance and user experience are of paramount importance. As such, both Twitter and HootSuite will track user engagement and reaction carefully and work to tailor the offering in a way that makes the most sense for users and advertisers. The goal is to display Promoted Tweets in a way that's both useful and authentic to the Twitter experience.
Users will see messages which are relevant to their interests and behaviors – some users will rarely see Promoted Tweets, while other users will be presented with appropriate tweets more frequently based on a variety indicators. If a Promoted Tweets fail to garner user engagement, it will be dropped or modified.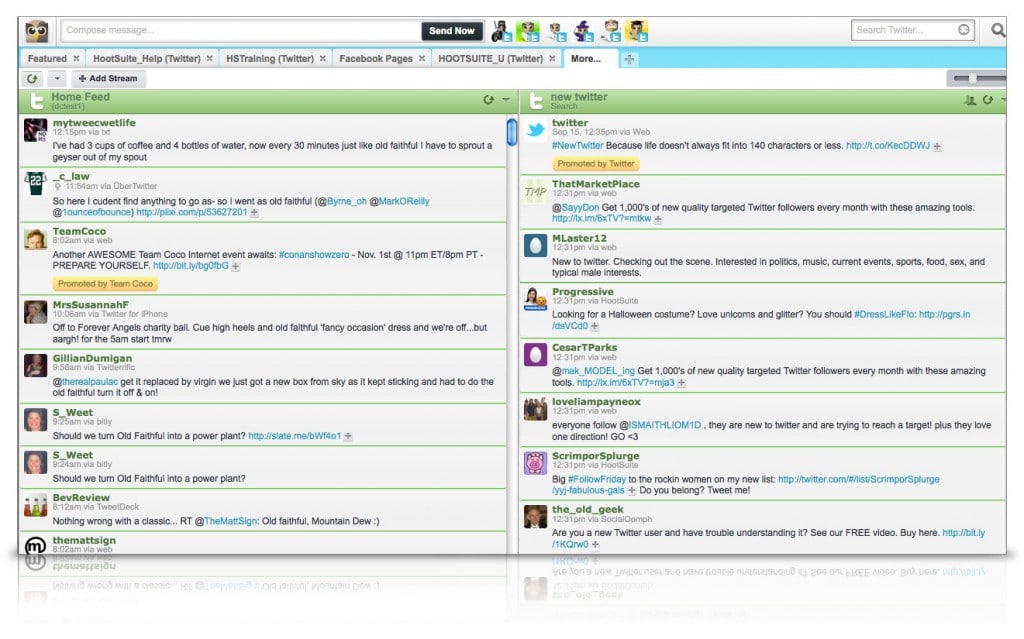 Ad-vantage
The recent release of Promoted Tweets in Search and Promoted Trends was met with a positive reaction by HootSuite users who appreciated the nuanced and unobtrusive delivery. Of course, some users will simply not be interested so HootSuite provides an option for Pro account holders to opt-out of seeing the Promoted Tweets if they prefer.
We look forward to seeing the response to this new offering. With Twitter's commitment to quality user experience and ad relevance, we're confident these new Promoted Tweets will produce interesting marketing initiatives which will engage Twitter and HootSuite users.