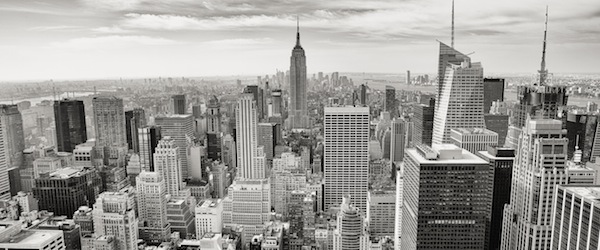 Social Media and the Financial Services Industry: Strategies for Business Success
The customer is always right, right? Now more than ever, customers want to connect with businesses using social media—including those in the financial services industry.
Financial services has approached social media cautiously, and for good reason. Compliance concerns, security risks, and regulatory restrictions are serious considerations. But socially focused financial services integration is inevitable, according to Deloitte, and companies that take social media action will gain business advantage.
Hootsuite has created the Financial Services: 4 Social Media Strategies for Business Success white paper to provide direction on how your financial services enterprise can locate where it currently stands on the social media maturity model. Is your financial enterprise in the Social Advocate stage, or have you moved up to Social Teams? How can you become a Social Organization according to the model? The white paper will help take stock of where you currently stand and give you a solid understanding of where you need to get to in order to achieve your business goals.
Compliance Doesn't Need to be a Scary Word
There is good news for those in the finance industry concerned about security and compliance and how they relate to social media activity. Large and small companies alike are using social relationship platforms to mitigate risks, ensure compliance, and engage in social marketing, selling, and customer service. Learn how Hootsuite can help financial services institutions with its built-in compliance features. You no longer have to worry about your company posting social media messages that could violate regulatory guidelines. And Hootsuite's security features allow you to maintain control of your corporate social media accounts. Download the Financial Services: 4 Social Media Strategies for Business Success white paper for detailed information on how to execute an effective and compliant internal and external social media strategy.
Learn how to:
Audit and streamline your financial services institution's social media presence. It could be more fragmented than you expect, especially if your organization has grown through acquisitions or mergers. Inventory the different accounts and channels, and pare down if necessary to avoid inconsistent messaging and dead ends.
Unify social media strategy across the organization. Once you have a handle on the company's social presence, you can initiate a strategy that cuts across all departments—Marketing, Sales, Customer Service, HR, Compliance, and IT—so each area can contribute.
Identify and apply social media metrics to support business goals. Develop social media objectives that align with the organization's overall objectives. Then, you can assign metrics and measure the success of your social efforts. You can see what messages resonate with your audience, and gather intelligence to help you optimize programs and future social media promotions.
Empower employees through education. Training your staff not only gives them the confidence to use social media effectively for your organization, it pre-emptively reduces the chances of erroneous messages going live. Since your team will grow and change, ongoing education is great way to keep everyone working at the same level. And don't forget your C-suite—educated executives can be high-profile leaders of internal social initiatives and act as brand ambassadors on external social media.
The white paper will also take a look at the different challenges facing banking, wealth management, and insurance, as well as the opportunities social media offers to each. Download now to find out how your organization can benefit.