Social Media For Travel, Part II: Customize Your Experience
Using social media for travel planning is making it easier than ever to plan the perfect vacation.
With these simple tips, and a little planning ahead, you can find the perfect flight, accommodation and activities to keep you talking about 'that one time in Paris' for the rest of your life.
Missed part one of our social media for travel series? read it here.
Booking the Right Flight
Start by using a travel aggregator website (like Expedia) to search your desired flight route. This will give you an idea of which airlines offer what you are looking for.
Next, make a new tab on your dashboard specifically for your vacation and create a list of airlines that fly your desired route, as well as some internet travel websites. This allows you to compare promotions, deals and giveaways. You should also create a list of travel experts and bloggers to discover some valuable tips.
Whether you are on a shoestring or a comfortable budget, keep in mind the type of vacation you're after.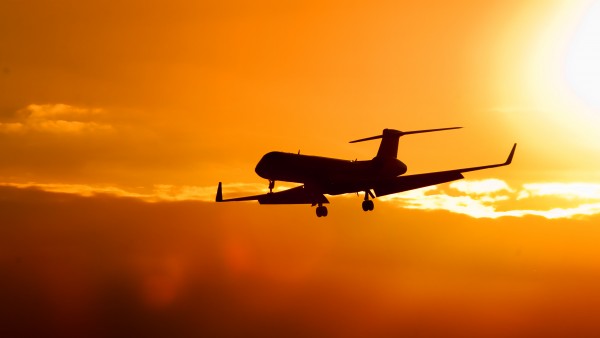 Create a search stream to monitor the airlines and travel website you are considering using. This will give you insight into other customer experiences, as well as the company's quality of customer service. Follow the same process for booking bus trips and high speed rails.
#TravelTip: If you see a great promotion on social media from a travel website, do a little digging, find out what airline the offer is with and check their native website. You could benefit from cutting out the middleman.
Stress-Free Accommodation
Booking accommodation during your vacation always involves a bit of uncertainty, especially when there is a language barrier. With so many review sites and different rating systems it's hard to be sure you are getting what you want.
Luckily, social media has dissolved the impersonal nature of booking your stay. Here is a few social accommodation platforms to consider:
AirBnB
Why squeeze into a rundown hotel room when you could stay in a quaint apartment with Eiffel Tower views, for the same price?
Airbnb connects people all over the world who are looking to have a unique and authentic travelling experience. Use the 'Neighbourhood' feature to discover in depth guides to a city's cultural landscape — allowing you to pick the perfect match to your tastes.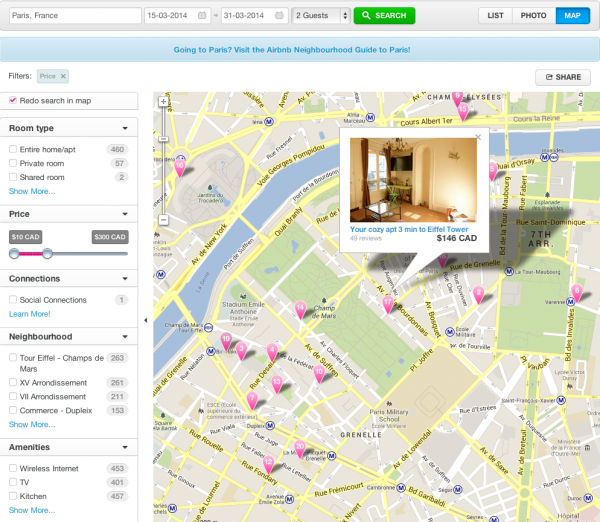 Couchsurfing
If you're travelling on a tight budget or looking for a real adventure, consider Couchsurfing. The popular networking organization includes a community in over 100 000 cities.
Not your cup of tea? Couchsurfing is at its very heart a social networking site, and a great place to connect with locals and ask questions.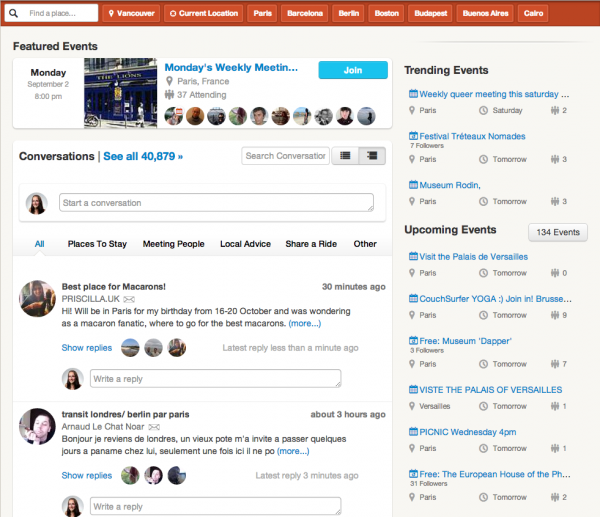 Customize Your Experience
Travelling to a new city often includes an endless list of 'things to do' and 'places to see' — most of which are impossible to accomplish on a restricted timeline. Not to mention those certain cultural experiences you don't want to miss, like espresso and a croissant in that cute Paris cafe.
How do you narrow down what you really want to do, and discover authentic experiences along the way?
Google+ Local
G+ Local is a great tool to search for things to do while on vacation. Simply search by city and see a comprehensive list of possibilities organized by price range, customer ratings and GPS location.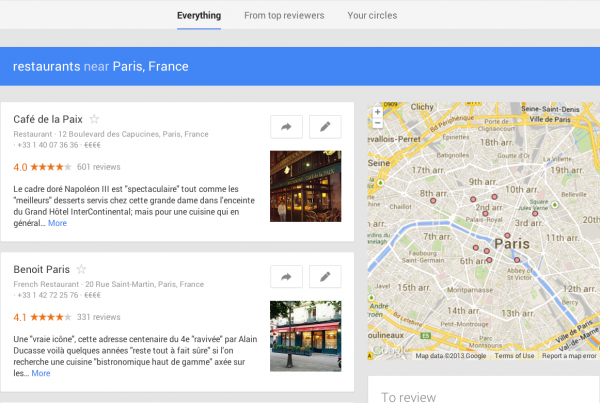 Narrow down your choices further by using G+ Local's in depth reviews for restaurants, hotels and activities. Choose between reviews from friends, local residents or top critics.
G+ Local allows you to find the best places, at the right price, to make sure you maximize your vacation time. Ready to book your reservation or tickets? Online booking information, up-to-date opening times and contact information is all at the click of a button.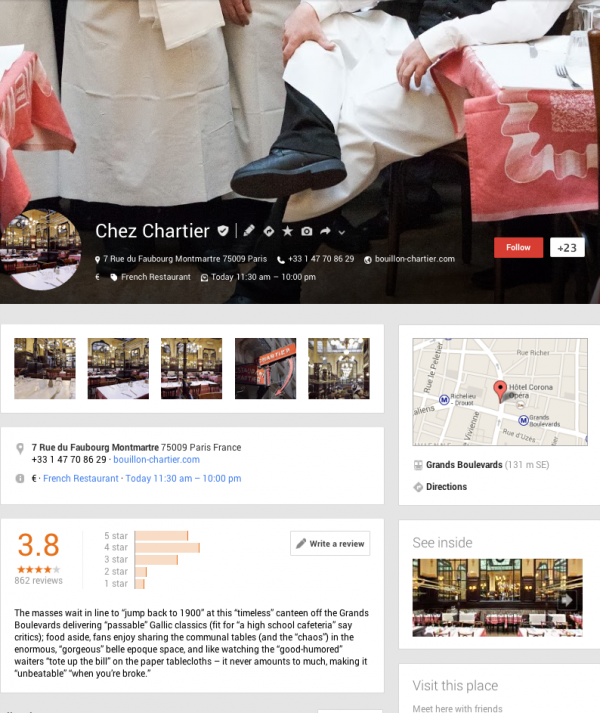 Recommended App: Tripit
As soon as you start booking the details of your trip, you'll notice a wave of confirmation emails, check in information and other details you'll need to keep organized.
Don't risk having to scramble last minute to find emails or remember login information. Tripit aggregates all your information as you book, keeping it in one master itinerary that's accessible on your mobile device.
Including:
Flight, rental cars, rail + bus itineraries
Accommodation, events + restaurant confirmations
Weather + local maps
Syncs to your calendar for easy sharing
Stay tuned for Part three, as we explore how to manage your vacation with limited wifi access.

Social Media For Travel, Part I: Visualize Your Destination
How do you use social media to help plan your vacations? Comment below.