Finding Signal in the Noise of Social Media ~ As Seen at TalentZoo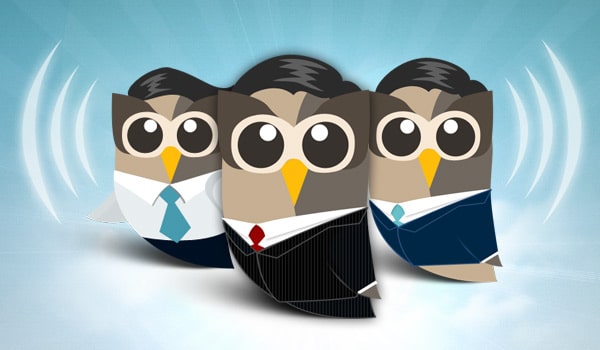 It's a well known fact that wise owls always endeavor to share their knowledge with the rest of the parliament. Recently, two of the owls at HootSuite HQ put their heads together to write an article for Talent Zoo. The goal –  to help others with handy tips for weeding through the tangle of voices on the social web.
The article, "Finding Signal in the Noise of Social Media" was published on Talent Zoo last week. We hope the tactics we provided will jumpstart the social efforts of everyone that reads it.
If you didn't get a chance to hop on over to Talent Zoo and take a look, here's a quick summary of the key pointers to help you amplify your messaging right away. Plus — as an added bonus — we included a little extra about Geo-located search.
Start By Listening
For most businesses — particularly small businesses — finding and connecting with an audience is the key to success. But how can you sort through the noise to find a specific, local audience? Read on…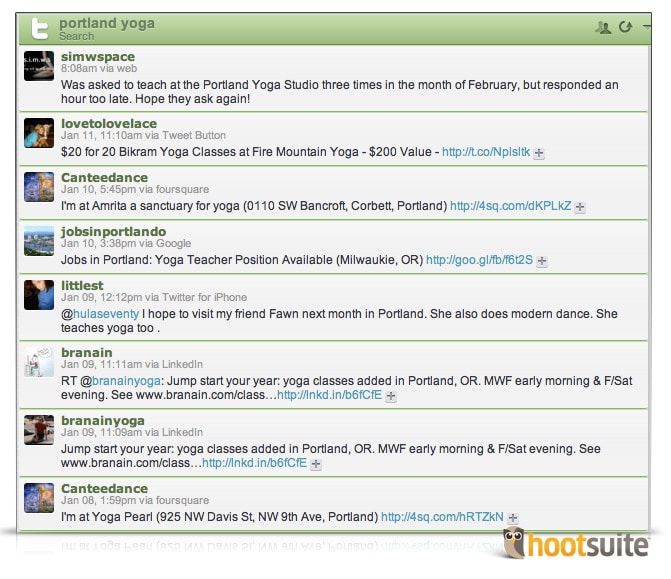 Let's use the example of a yoga studio in Portland, Oregon seeking new customers. Using HootSuite follow these simple steps:
Set up a search stream for  "portland yoga" to capture all Tweets with these words.
Follow the people discussing yoga and add them to a Twitter list.
Reply to their updates with advice, opinions and tips (but try to avoid giving them a sales pitch).
Doing this will build awareness as people see your thoughtful remarks and click through to your profile (through a branded profile icon) to learn more about your yoga studio.
Sound like music to your ears? Don't forget to visit the Talent Zoo article to read the expanded version.
Do You Know Geo?
Once you have the basics down, you can tap into emerging technologies like geo-located search and check-in games like Foursquare. These tools make location-based searching fun and even more valuable.
For example, you can filter down search results to include only local updates from users who include geo-info to find people who are literally in your neighborhood. Additionally, you can offer special perks to potential customers playing geo-location games using HootSuite mobile tools on iPhone or Blackberry.

Outreach to Influencers
Identifying followers and influential candidates is a great way to help amplify your message. So reach out and say hi!
Here's an example:

As a business with a Pro plan you can identify key candidates by clicking on profiles and noting their "Klout" score, which is a measurement of influence and reach. Additionally, see how often they discuss yoga with their audience. Do they have a yoga blog? Great. Do they seem to be followed by many other yoga fans? Awesome.
Be sure to follow up with them on their experience with you, and encourage them to tell their audience via Twitter, Facebook and other social networks that they're using.
Amplify by Sharing
We recommend you use Re-Tweets and hashtags on Twitter too.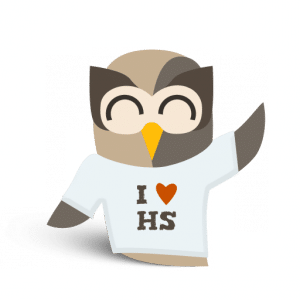 By adding a descriptive hashtag, you can set up a search stream to track everyone who shares your thoughts and offers. Plus, it provides an instantly clickable way for your followers to see more messages containing that topical tag.
Each RT or Reply is a tacit "thumbs-up" for your brand. When you thank them for mentioning and share their updates, you produce another impression of your business name and related culture.
Instant Focus Group
Ask your audience — by building an online audience and asking their opinions, you can make informed choices which are more likely to resonate in the marketplace.
Your Facebook Page is a great place for gathering feedback. The process can be as simple as posting a message with two options and asking which they prefer, and why. You can even incentivize responses by offering a promotional prize or special offer to all who answer.
Early Warning System
Runaway rumors, negative comments, disgruntled customers, bad reviews – all of these can drive an entrepreneur to distraction. If you don't reply quickly, the story can get out of control. Let it linger and it can impact your search results and change the public narrative about your company.
Mitigate PR conundrums by keeping constant watch over brand names, product names and even executive names on the social web. By following what's specifically being said about you, your brand and your organization, you have the invaluable opportunity to directly address falsehoods, correct misconceptions and quell rumours to set the record straight.
Play the Party Host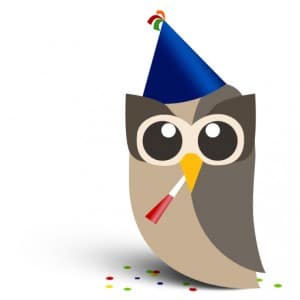 Amplifying your brand online is like hosting a party — there will inevitably be people who are rude or frustrated mixed-in with folks having a good time. Your role is to keep things civil and moving towards your desired outcome of brand growth.  Above all else, keep the conversation going.
Start your brand conversation online today. Sign up for a HootSuite account at http://hootsuite.com – A variety of plans are available, from a Basic free plan or a Pro plan for more features and team collaboration, starting at $5.99/month.