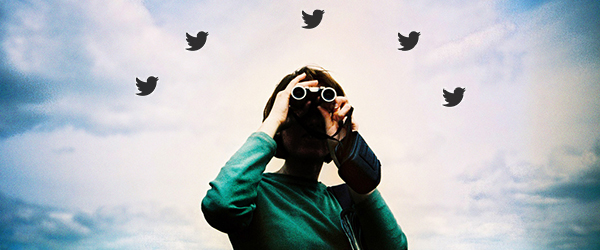 4 Best Practices For Using The New Twitter Search Engine For Your Business
One of Twitter's long-standing goals has been to allow people to search through every Tweet ever published. Twitter made this possible with the recent release of a powerful Twitter search engine. This new search engine allows users to search Twitter's entire index of Tweets. While in the past you could only retrieve Tweets that were up to two weeks old, now you can retrieve Tweets as far back as Twitter's inaugural year, 2006.
So what do the new Twitter search engine capabilities mean for your business? To shed light on this topic, here are 4 things businesses need to know about the new Twitter Search Engine.
What do businesses need to know about the new Twitter search engine?

Never lose track of what your customers say about your company on Twitter
If your customers are on Twitter, listening to what your customers tweet about your company is extremely important. With the new Twitter search engine, you have the power to retrieve those memorable customer Tweets or customers reviews that you forgot to save.
#westjet great review! http://lakeandassociates.ca/2010/06/14/these-guys-get-it/

— Douglas Hotte (@DouglasHotte) August 16, 2010
Use historical Tweets for content ideas
At the end of every year, content writers are searching the Internet for trending topics for that current year, or past years. With Twitter's new search engine, you have the opportunity to retrieve older Tweets to help you do the research for your trend report. For example, if you're trying to put together a list of Google's algorithm changes for the last 5 years, the new Twitter search engine can help you with that.
Catch up on Google's biggest algorithm change to search since 2010 #hummingbird – http://t.co/akQluLOlau — Jim Callender (@JimCallender) October 31, 2013
New Tweets are still favored
Twitter's new search engine will still favor newer Tweets when retrieving your search query, which means they will be shown at the top of the search results. However, through Twitter's Advanced Search, you can change the date range to look for specific dates of the Tweets you want displayed.
More opportunity to be seen and optimize your Tweets
The structure of your Tweets is more important now than ever. Be sure to include hashtags, images, and links in your Tweets to make sure that you show up in Twitter's search engine. Similar to Google, including the right keywords in your Tweets will allow you to be more visible in search queries.
Manage and search Twitter all in one place with Hootsuite.
Try Hootsuite Pro for Free for 30-days.