How a Global Recycling Company Gained a Community of Thousands – The TerraCycle Story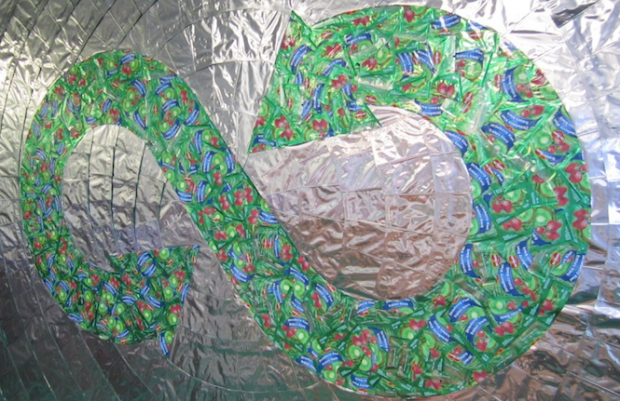 Did you know:
The average American throws out 4.7 pounds of waste every day – EnerG Alternative Sources Magazine

From 1955 to 2012, U.S waste in pounds has almost doubled in 50 years – National Renewable Energy Laboratory

Waste costs over $25.7 trillion every year to throw away – Wise Bread
Working together with over 110 brands globally and 30 million people in 22 countries, TerraCycle and its supporters collect non-recyclable, post-consumer waste to upcycle and recycle. Today, TerraCycle is considered a leader in waste collection, repurposing it into innovative materials and products. With over 40 billion packages with the TerraCycle logo on it, they've diverted over 2.5 billion units of waste from landfills around the globe.
Going beyond a global recycling company, TerraCycle strives to increase environmental awareness and inspire green action. To do this, they've turned to social media. With 54,000 Facebook likes and over 27,000 engaged Twitter followers, TerraCycle's social media strategy is capturing the attention of an expansive audience. We chatted with David Simons, TerraCycle's Digital Media Manager to learn more about their business, social strategy and how social media helps spread the word.
"Nature doesn't have waste, but humans created products that don't decompose. This is detrimental to our planet. We want to take things back to the roots and create sustainable futures for communities around the globe. To do this, we're interrupting the cycle of post-consumer waste," says David Simons.
Building a Fun, Green Social Media Strategy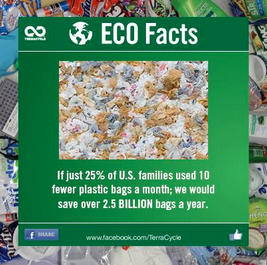 "Our goal with our social networks is to be a trusted resource for families, schools, communities, and even corporations to find tips, stats, facts, tactics, and news to help them live a sustainable and environmentally conscious lifestyle in addition to bringing awareness about TerraCycle Brigade programs.  Together, we are "Eliminating the Idea of Waste®" – TerraCycle mandate.
"Everyone expects businesses in the green space to share environmental facts, tips and figures, but we engage with our growing following creatively with giveaways, contests, upcycled art, DIY projects, etc., to make sure that fans not only hear our message about being more conscious of the environment, but also get involved," says David.
TerraCycle's business strategy relies heavily on PR and social media to boost awareness globally.
As Digital Media Manager, David is in charge of spreading brand and environmental awareness and building their online community across the U.S.. "Without HootSuite, it wouldn't be possible for me to manage all our content, conversations and effectively convey our message to our community," states David.
Supporting an Online Community for Green Lifestyles
With thousands of followers across multiple social networks, David shares his insight on how they attracted such an engaged community: "TerraCycle is unique – it's present in schools and places where there isn't a lot of information on recycling. But people want to be a part of the change and turn to us to find out how they can help. We have a Brigade program that rallies up schools, businesses and organizations to collect waste in turn for donations to charities of their choice. Many of our supporters join us online to learn and do more – but also to have fun with it."
TerraCycle transformed their Facebook Page into an online community for green lifestyles.  Beyond conversations about current green topics and environmental news, TerraCycle's Page is full of fun facts, quotes and DIY videos from their design team. But what would a community space be without the community? Above all, TerraCycle's audience connects with like-minded people online and gets support from other Brigade members looking to make a difference.
Turning to HootSuite for Social Media Management
"We needed to effectively manage these communities, social networks, conversations and content. Turning to HootSuite, we can schedule in advance, monitor conversations, be present and active on multiple networks at once and amplify media, press and TerraCycle Brigade messages like never before. For these reasons, being a one-man social team is manageable," adds David.
"We have a higher engagement rate (per post) than the top 10 brands (ie Starbucks .0241% vs. TerraCycle 1%) on Facebook."
Brands Partner with TerraCycle to Reduce their Footprint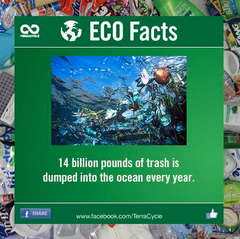 "TerraCycle got its start in a Princeton University dorm room in 2001, but now we partner with Fortune 500 companies to collect and recycle their packaging waste.  Through the Brigade program, our brand partners' packaging waste becomes nationally recyclable for all consumers. By partnering with TerraCycle to keep these programs free and donate to charities, our brand partners can tap into our massive network of collectors to generate heartwarming news stories about the impact of the program at a local level. From a social media standpoint, the TerraCycle partnership gives our brand partners fresh content to share with their followers that has a distinct call-to-action. Their followers can get involved right away," says David.
Thank you David Simons and TerraCycle for chatting with us!
Learn more about TerraCycle and its many green projects.